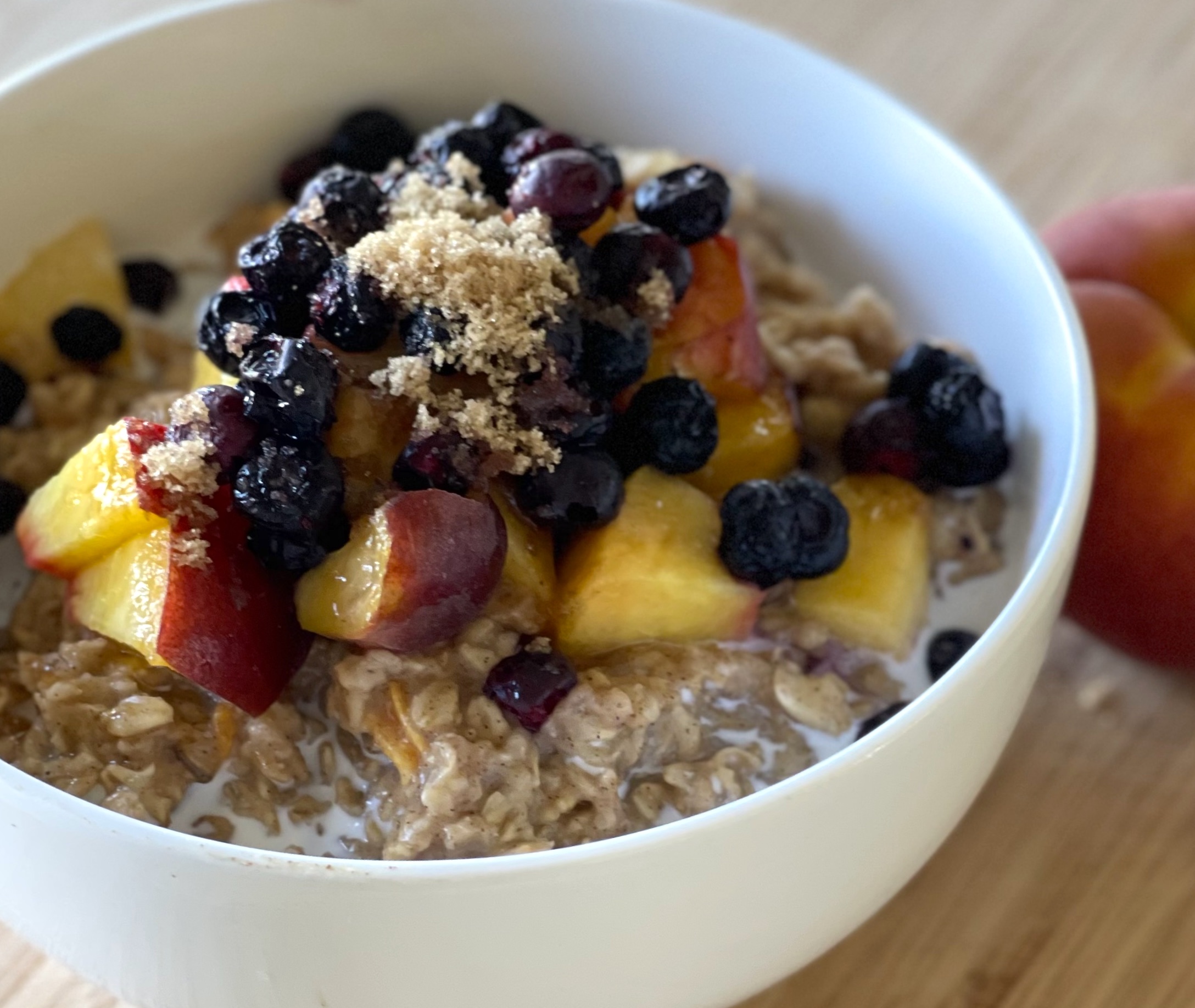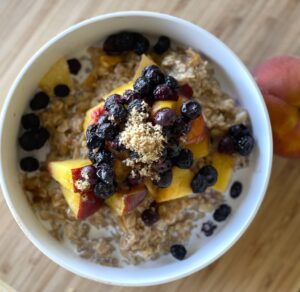 Looking to jazz up your traditional oatmeal breakfast? This Blueberry Peach Cobbler is not only healthy but full of protein, flavor and textures that make your mouth and stomach completely satisfied as you spoon every last drop from your bowl. Best part about this recipe is it can be made entirely from items you can store long term in your food storage.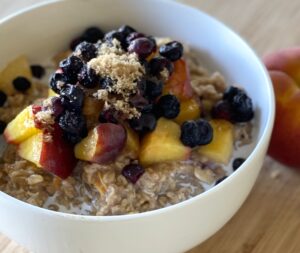 Of course you can use fresh peaches and blueberries (in fact, peaches are on sale this week for only $0.99/lb. at Smiths!). Or, use only items from your food storage to see how fun it is to add nutrients and healthy, fresh ingredients without any effort. Save the cutting, slicing and dicing to Thrive Life and learn to add these ingredients into your food in a few seconds flat.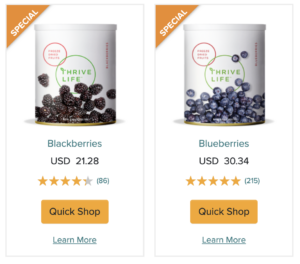 I LOVE Thrive's fruit selection and am so glad blueberries and blackberries are on sale this month. Their blueberries are one of my top 3 fruits they sell (second only to raspberries and cinnamon apples). Get blueberries and blackberries on sale this month for 30% off!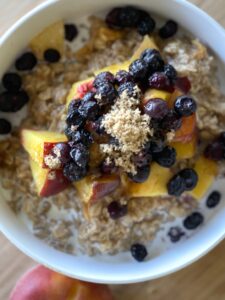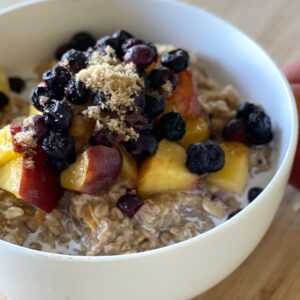 Ingredients
4

cups

water

3

cup

regular oats

1/4

cup

powdered milk

1/2

tsp.

salt

1

scoop vanilla protein powder

3

Tbs.

Thrive honey powder or brown sugar

1

tsp.

cinnamon

1/2

tsp.

nutmeg

1

cup

Thrive Life Peaches

or fresh

1

cup

Thrive Life Blueberries

or fresh

Milk or Half & Half for serving
Instructions
In a sauce pan bring 4 cups of water to a boil. Add the oats, powdered milk and salt to the water and stir until oats begin to soften. Add the peaches to the oats as well as the protein powder, cinnamon and nutmeg. Stir and let simmer on low heat for 3-5 minutes or until oats are tender. Place the freeze dried blueberries in a small dish with a little water to soften. Once the oats are cooked spoon a portion of the oatmeal into a bowl. Top with the softened blueberries and some milk or half & half to serve. If you like it a little more sweet add a sprinkle of brown sugar on the top.