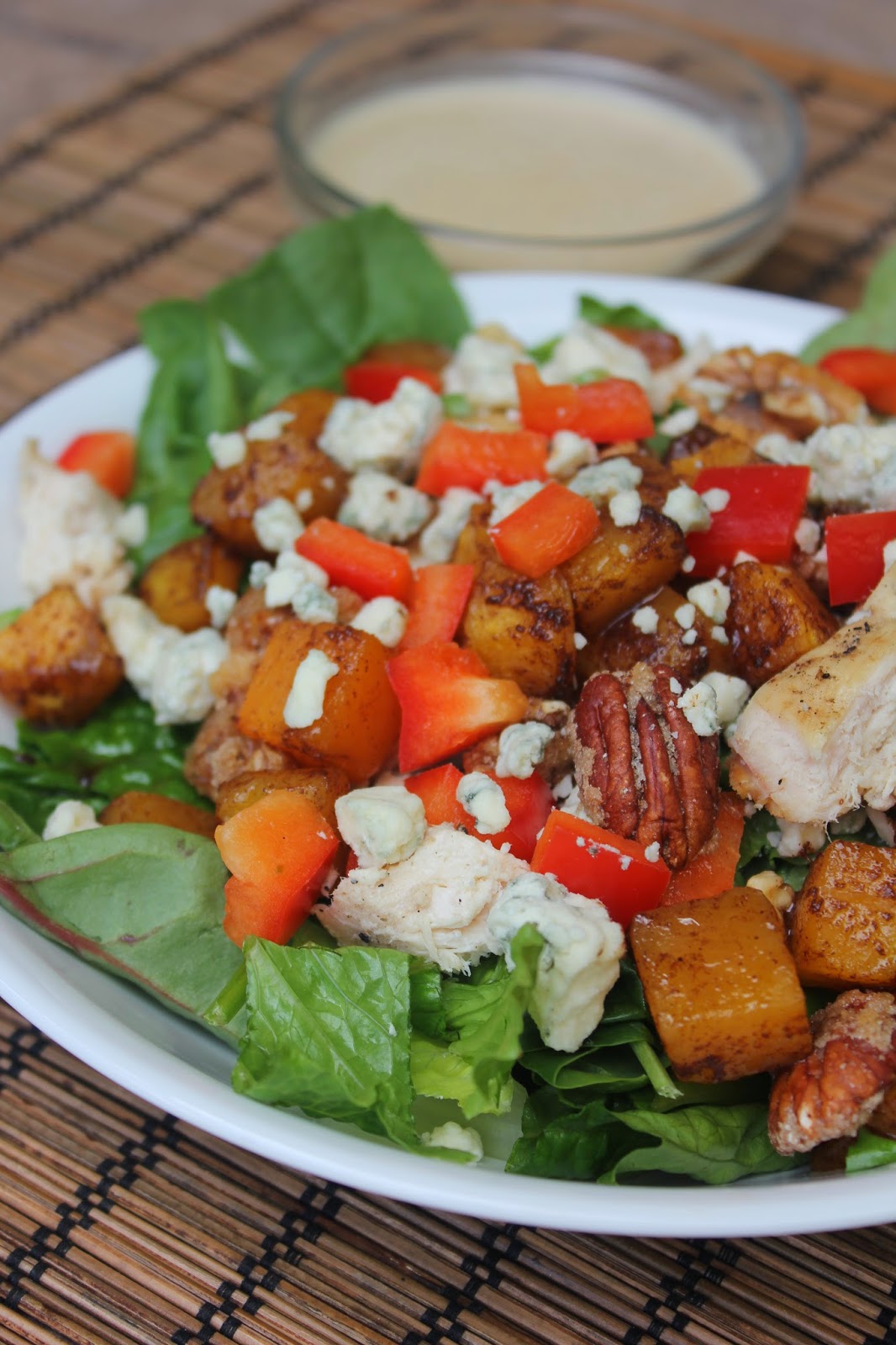 I hope you had a wonderful 4th of July weekend. We played too much, had too many late nights, too much good food, lots of family and friends–which all made for a great week! I feel like my family and I woke up this morning with a hang over from too much fun 😉 I just wanted to say thank you to all of those who fight to preserve our freedoms here in America. I am grateful everyday to live in this country and thankful to be able to enjoy the blessings that come from living in a free nation. So many have sacrificed and given their lives for our freedom and I am humbled by their ultimate sacrifice. I hope we can take time this week to say thank you to those that we know who have fought for our freedoms. God bless our amazing country!!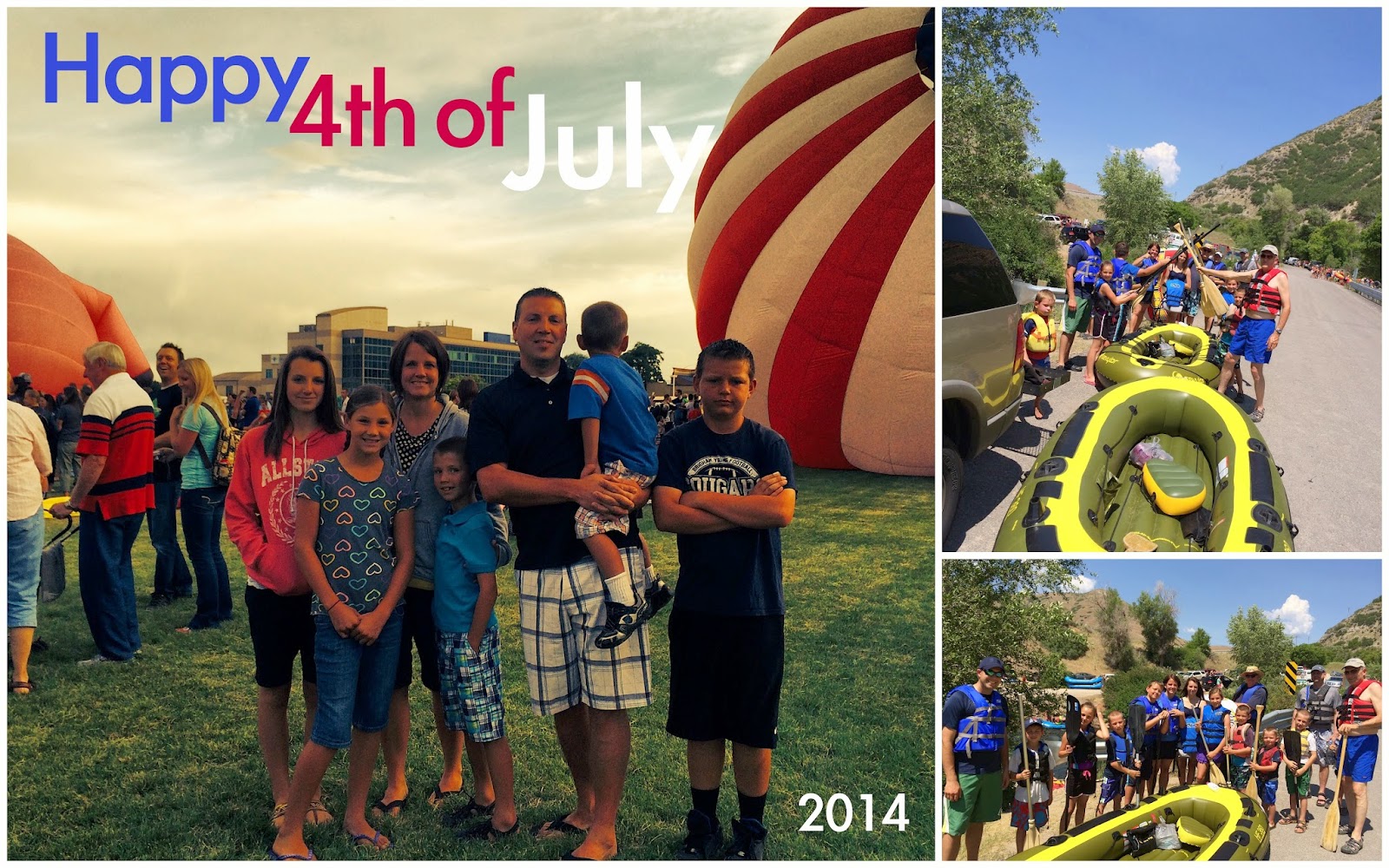 When I thought about what to blog this week, all I could think about was something light and quick. I am kind of tired of being in the kitchen and want some quick meals that aren't heavy and won't heat up my kitchen. I am excited to share a new summer salad with you that is the ideal solution for a summer dinner quandary. Now, I know using squash in a salad seems strange. However, my friend ordered a salad just like this at one of our
favorite Italian restaurants
and we all LOVED it! I knew I would have to recreate this recipe and it was as wonderful as I had remembered. The caramelized butternut squash, candied nuts, gorgonzola cheese, grilled chicken and crisp greens make this salad a perfect 10! I also love that the dressing uses some of the caramelized butternut squash, which makes it creamy and slightly sweet. YUM!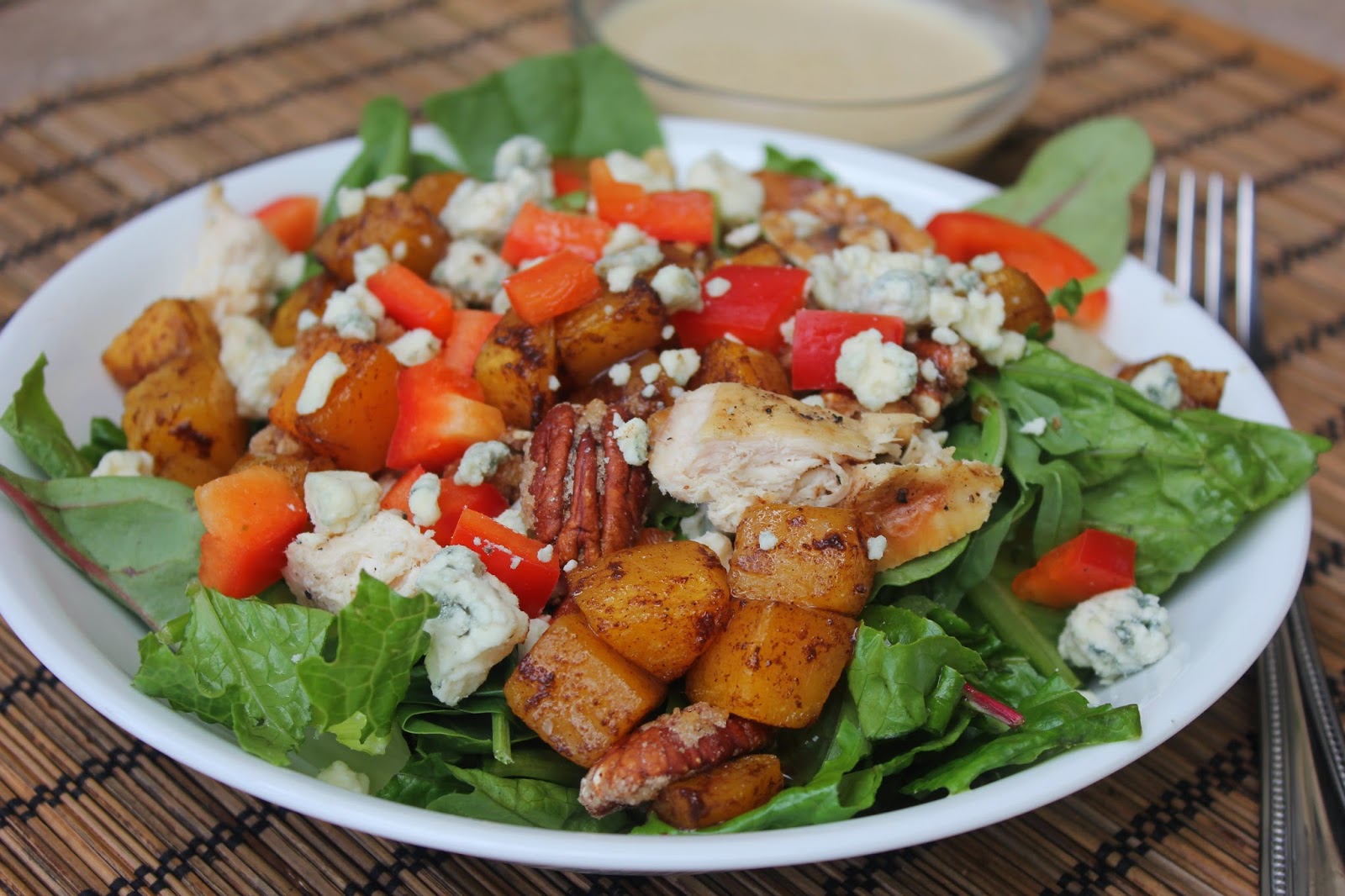 For those of you who are growing butternut squash in your garden this will be a great way to use it up! For those of you who don't have squash growing, I did the cheater method and bought two bags of the pre-diced butternut squash you can buy at Walmart. I felt so guilty for spending $2.98 a bag but in the end it cut down on a lot of time and made this salad come together in less than 30 minutes. If you use grilled chicken from your freezer and candied nuts from your freezer this salad can really be thrown together lickety-split. Who doesn't love quick meal options this time of year?!? Hope you enjoy!
[buymeapie-recipe id='303′]