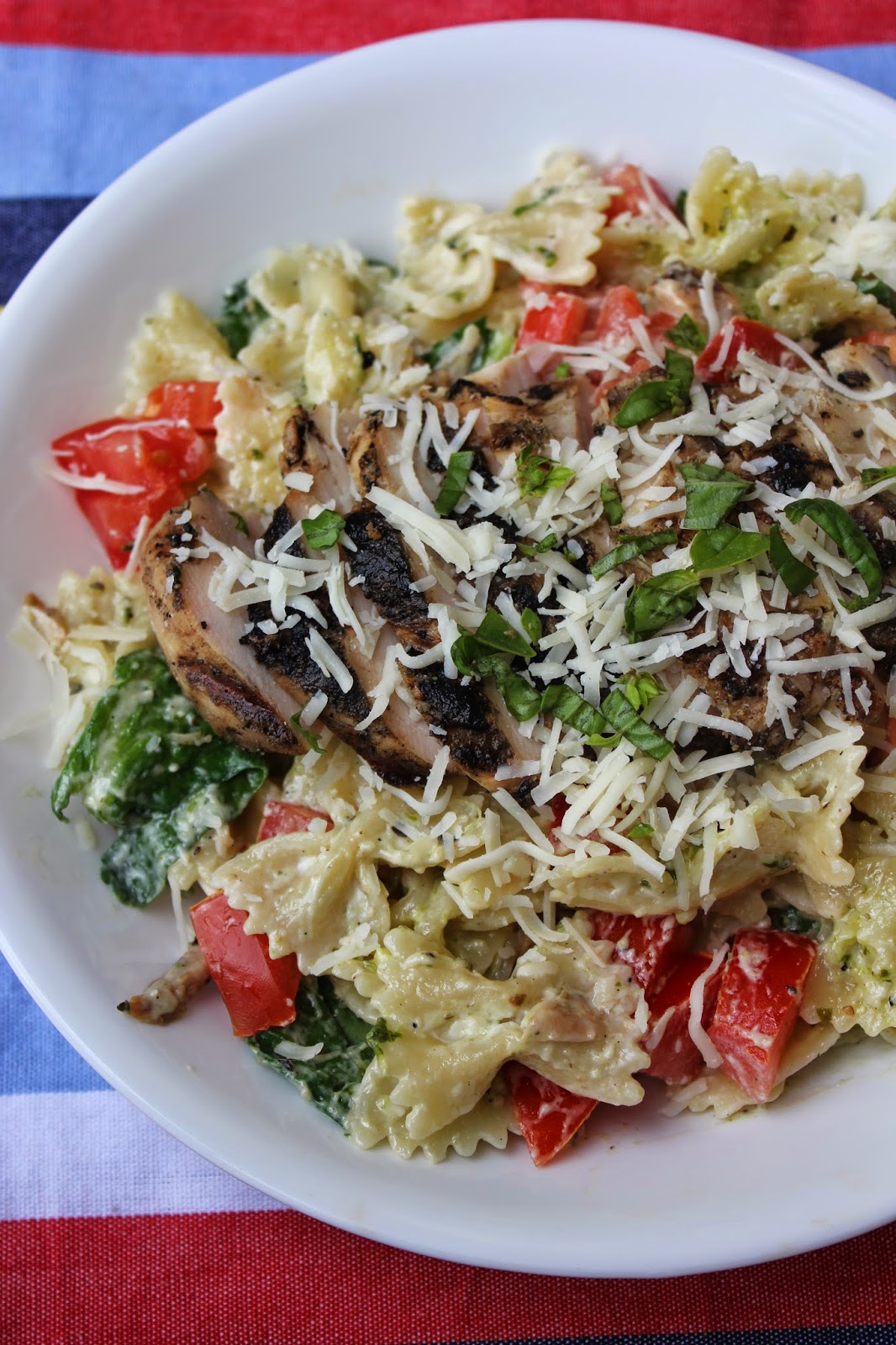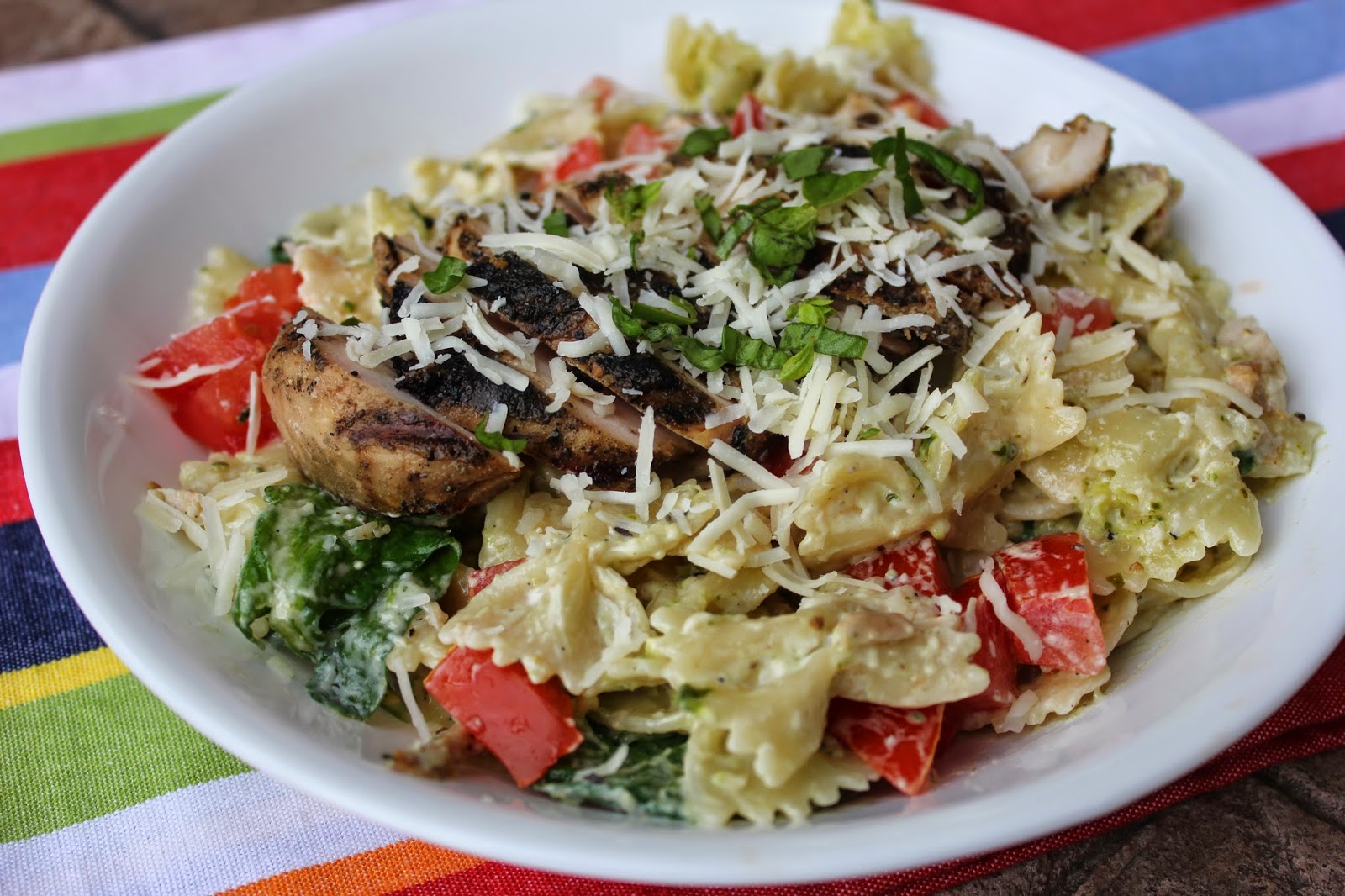 I have been so happy that so many of you have loved the pesto chicken marinade I blogged about a couple weeks ago. I have had so many emails and comments from family and friends that it has quickly become a favorite summer marinade of theirs..as well as mine! The flavors are incredible between the lemon, pesto, basil, etc. One of the best parts about this marinade is it is great as a main dish, or it is also versatile in pasta, on a sandwich, etc. The other night I had extra chicken and threw together this SIMPLE Pesto Pasta Salad. The best part about it is it doesn't have a cooked alfredo sauce. Besides cooking the noodles, everything else is just throw together, toss and you are ready to serve. This is a great salad to serve at any upcoming barbecues. Hope you love it!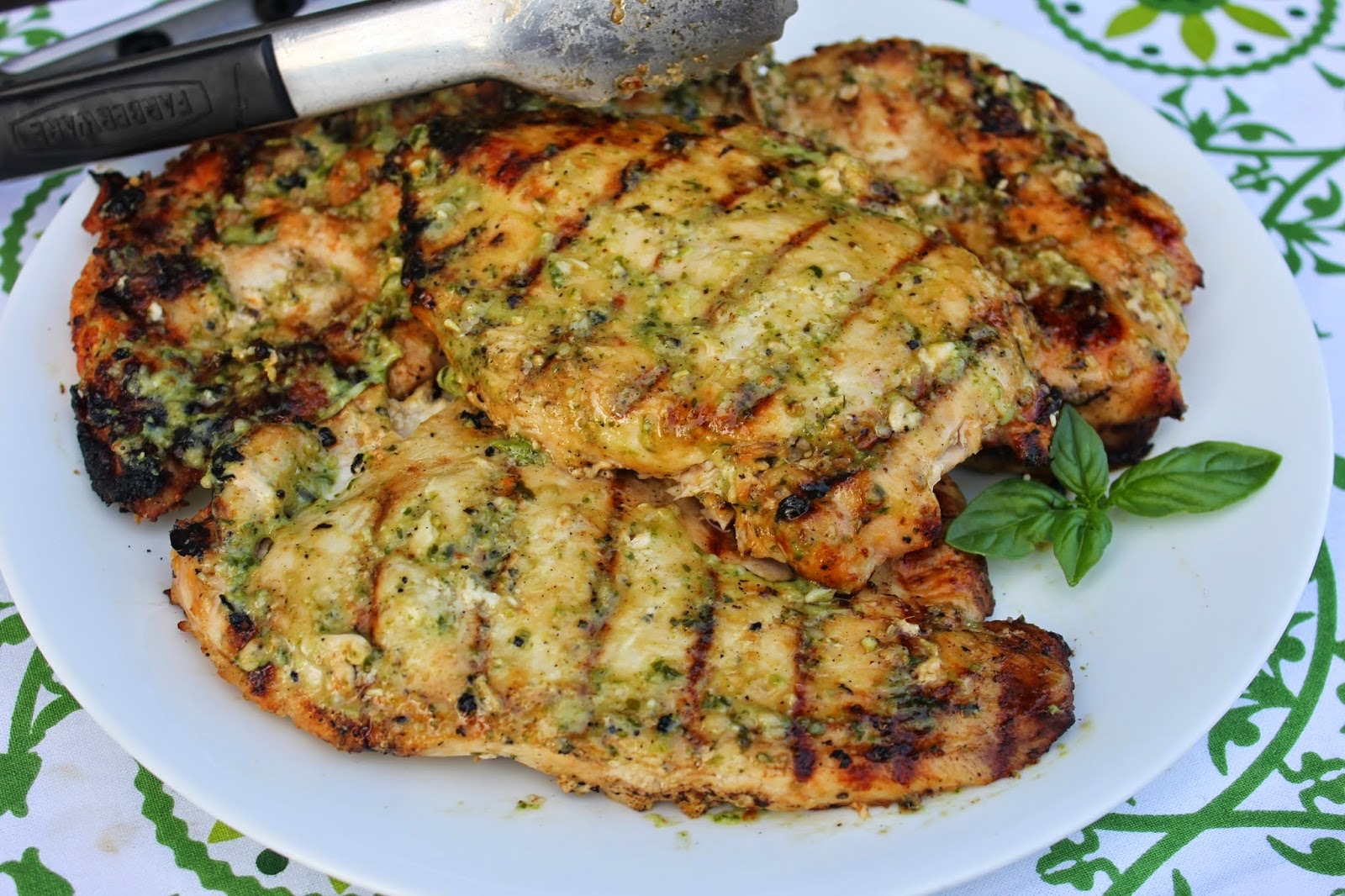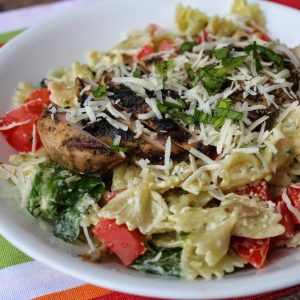 Ingredients
1/2

cup

pesto

for marinade

24

oz.

dry farfalle pasta

1 1/2-2

cups

baby spinach

1

cup

grape tomatoes

1/2

cup

parmesan cheese

1

cup

mayonnaise

1/4

cup

pesto

2-3

Tbs.

lemon juice

Salt and pepper to taste
Instructions
Marinate chicken, grill and slice (or cube) and set aside. Boil the noodles until al dente, drain and place in a large serving bowl. On to the pasta add the mayonnaise, pesto and lemon juice to the pasta and stir. Add extra lemon juice or half & half to thin out the sauce. Season with salt and pepper as needed. Add the spinach to the pasta, the parmesan cheese, and tomatoes and toss. Top with grilled chicken.
Notes
HEALTHIER OPTION: Serve over whole wheat pasta. Use lowfat mayonnaise.