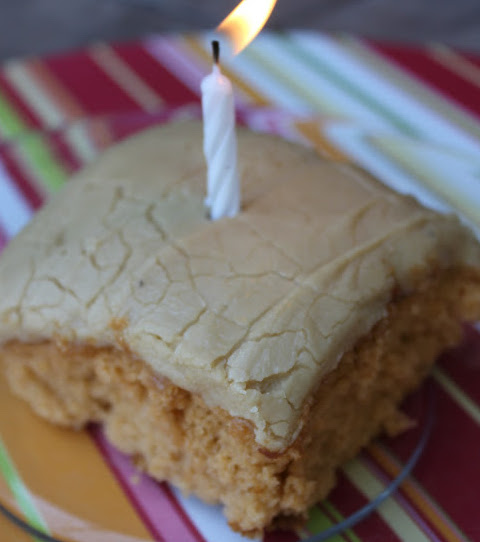 I can't believe summer has almost come and gone. Besides the regular summer fun, our family celebrates everyone's birthday's in our family except for mine. This makes for busy and exciting months of parties, cake decorating and lots of family togetherness and food! I wanted to share some of my favorite birthday events of the summer in case you need easy birthday ideas for your next summer gatherings.
Bike parade and pizza party–this was the easiest and most fun birthday party I have ever thrown for my kids. The simplicity of it was maybe what I loved most, but thankfully I think the kids had a blast too! My son and his boy cousins all celebrate their birthday's in the summer and so we decided to have a bike parade for their birthday's. We had over 25 kids there (ah! Are we crazy or what?!?) and thankfully didn't lose anyone. The kids decorated their bikes, rode around the park walkway, ate pizza and had ice cream sandwiches for dessert. We played a few simple party games and off they went. Simple, inexpensive and super fun!!
Cake-pop ice cream cones–my neice Alayna had a really fun birthday party and these cake pops from Bakerella were the hit of the night! The kids couldn't get over how much they looked like a dipped ice cream cone. The ooey-gooey cake center was a fun surprise for everyone. I have to admit, I downed mine quicker than my children did. It was sweet, chocolatey and the perfect dessert for even someone my age 😉
Hawaiian Luau–my daughter turned the big number 12 and so we had to do something special for her. We invited her friends over and had a special Hawaiian Luau. My favorite part of the event was all of the delicious food. I stuffed those girls silly! We had simple ham sandwiches with all of the yummy fixings, pina colodas, fruit shishkabobs, coconut cream cupcakes, veggies & dip and homemade coconut ice cream. Aloooha!
Chocolate Flourless Cake–if you crave chocolate and love the deep, bitter chocolate flavor, you will love this flourless cake! My sister Diana made it for my other sister's birthday and we all went to bed with a chocolate, caffeine headache. With fresh berries and real whipping cream this cake was decadent. The only change I would do from the recipe is I would use milk chocolate instead of semi-sweet. I like my chocolate a little more sweet than bitter, but that would just depend on your preference. Both ways are chocolate heaven 😉
One of my all-time favorite birthday cake recipes EVER! My mother-in-law makes this Butterscotch Dream Cake every year for my birthday or my father-in-laws and it is melt in your mouth yummy!! The caramel penuche frosting is fudgy, smooth and totally buttery amazing. I could eat the frosting by the spoonful…okay, I do when I make it 😉 This picture doesn't do this recipe justice. We ate the entire cake the night before except for this little piece I could save for a picture the next day. The frosting starts to crack as it sits overnight, but don't worry, the flavor is still just as amazing…cracks or no cracks 😉
Swimming birthday parties…swim, eat, play–can't get easier than that 😉 I love this picture! The care free life of kids is so refreshing isn't it?