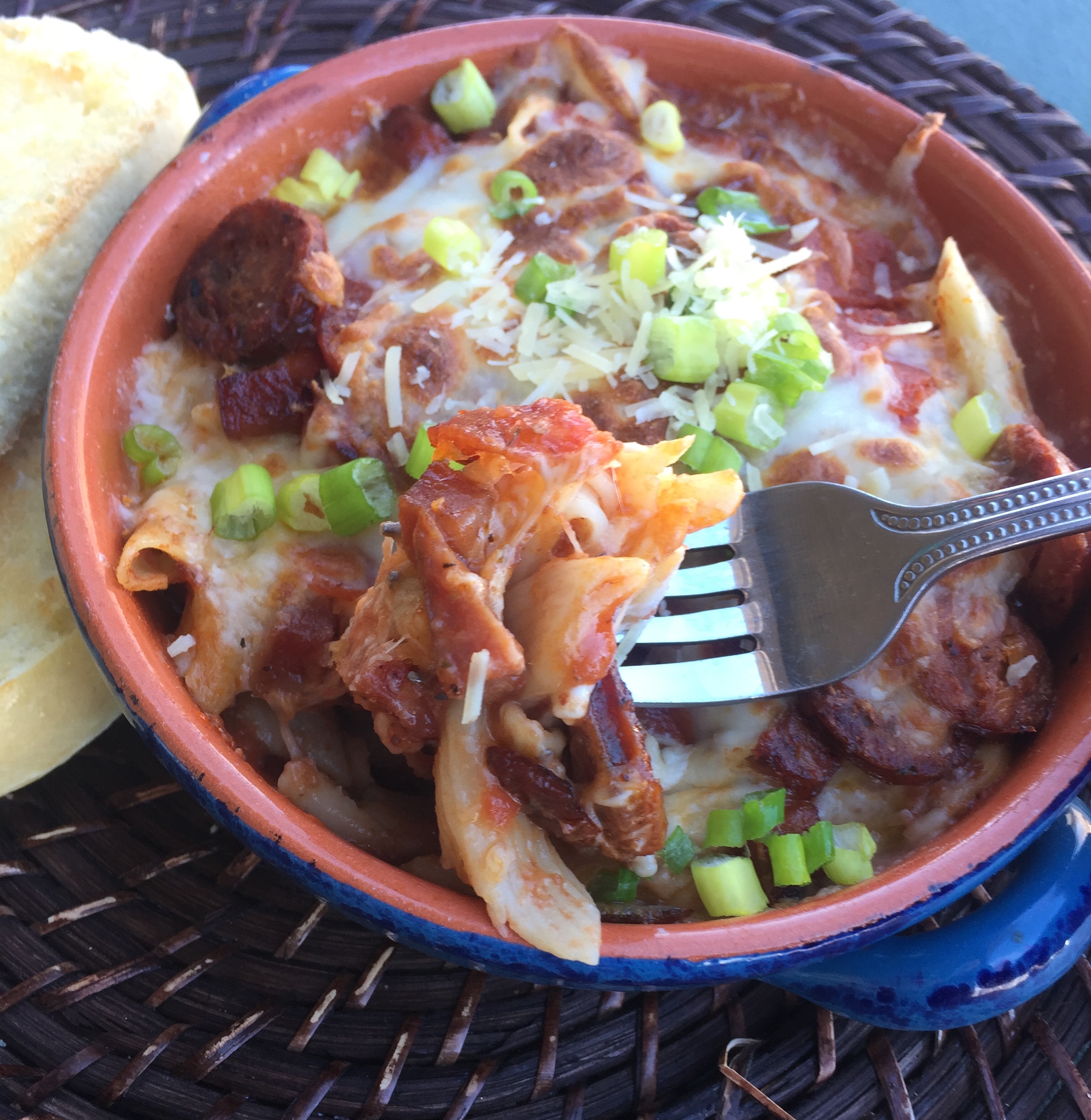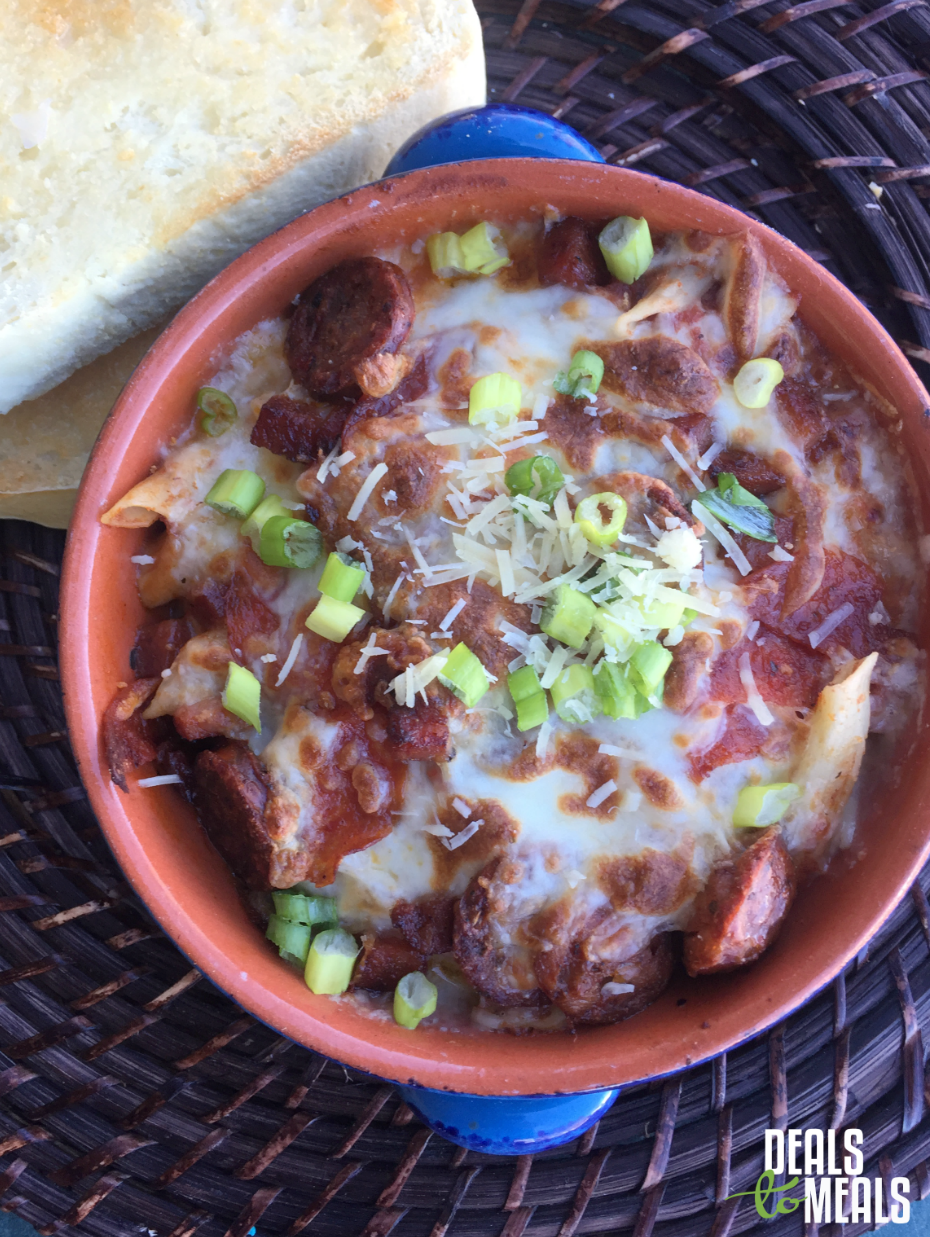 Now I know this recipe isn't the most healthy recipe out there, but boy, is it great! If you love Italian, cheesy, meaty goodness, this recipe is for you. It's really comfort food at it's best. Now, I know those of you who are trying to count calories are probably not happy with this recipe, but there is a reason I'm posting this one now.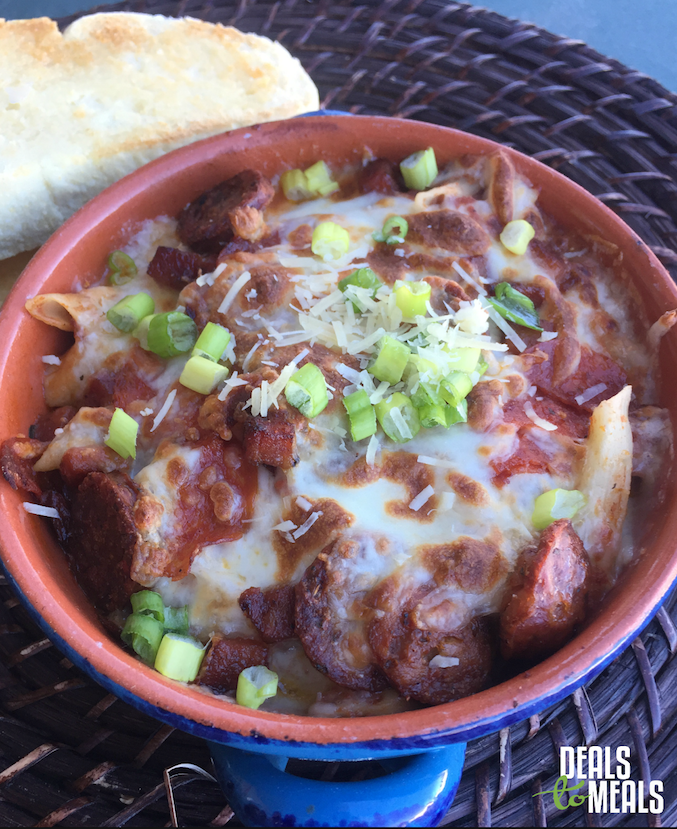 Not only is because it's delicious, but mostly because Kroger is having some killer deals on pasta and canned tomatoes that you need to stock up on. This week you can get a pound of pasta for only $0.49. You can also get cans of Del Monte Tomatoes for only $0.49 as well. How awesome is that?! This is the week to stock up your food storage on pasta and canned tomatoes. Make sure and get a good variety of noodles (farfalle, penne, rigatoni, spaghetti, etc.) so when you see pasta dishes on our meal planner, you'll already have plenty in your storage to choose from. You won't ever beat this price, so make sure and stock up TODAY!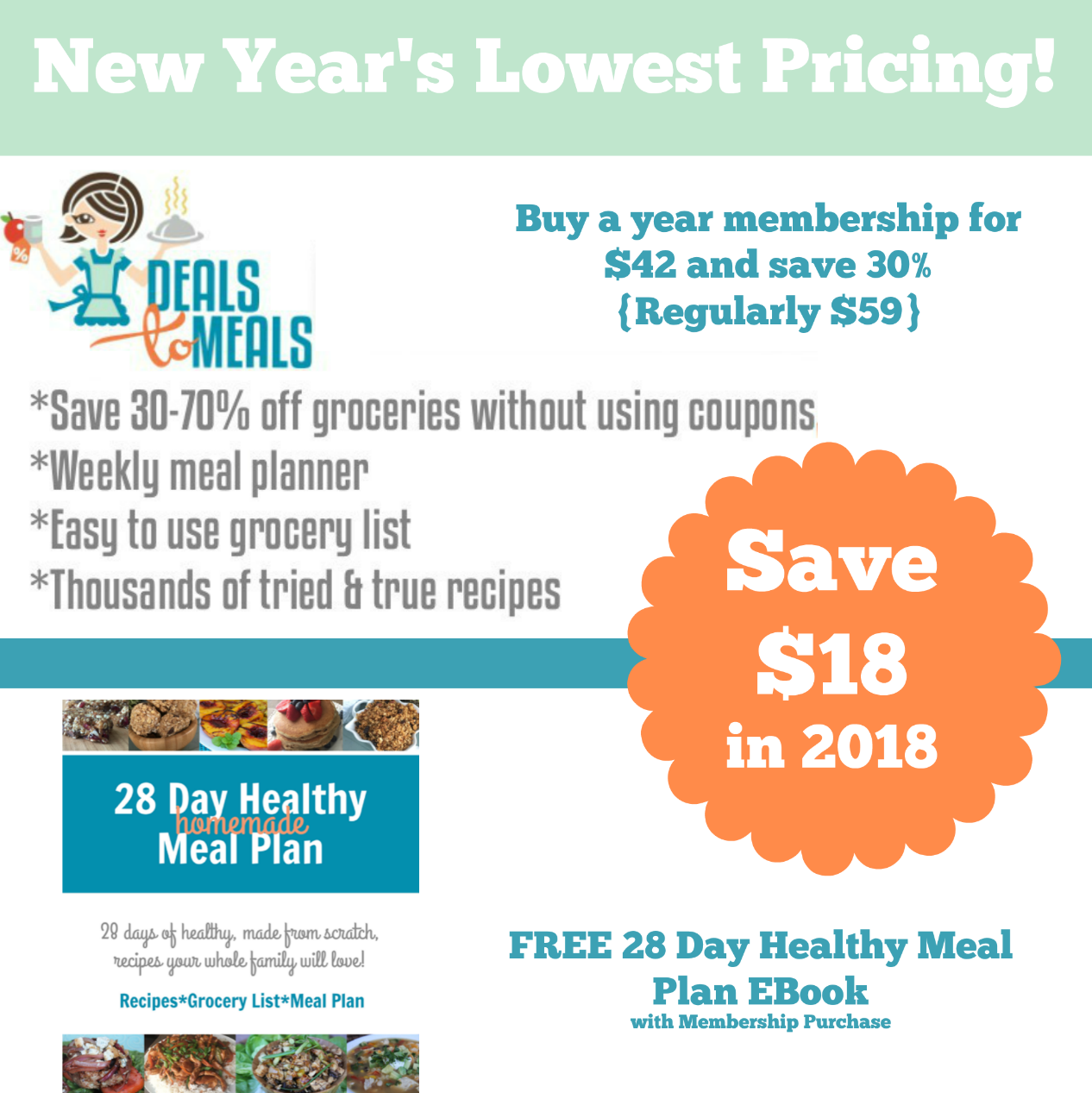 Login to Deals to Meals to find out where these deals are in your area. It only takes buying 3 pounds of pasta to pay for your membership to Deals to Meals for the month. We promise you'll save WELL over your $4.95 a month or we'll refund you your money. Take advantage of our 2018 $18 off special (LOWEST price of the year!). Just email us at todd@dealstomeals.com to take advantage of this deal before January is over and this deal is gone.
[buymeapie-recipe id='1044′]