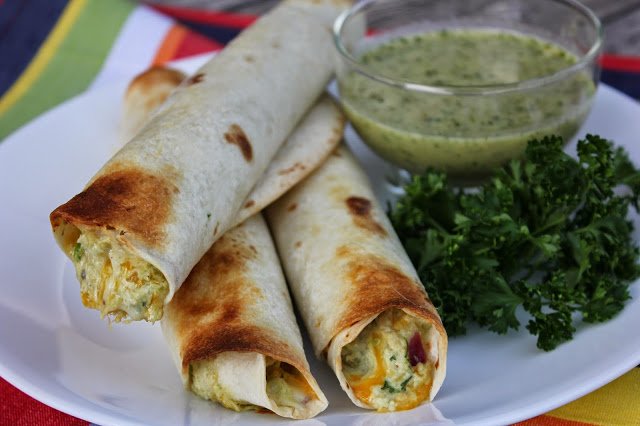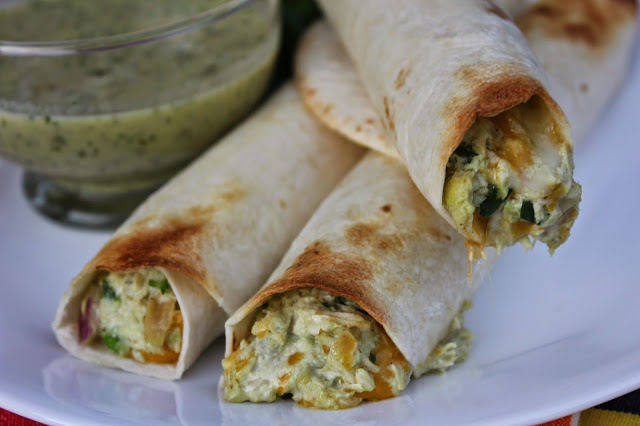 I had a fridge full of food and for some reason had a hard time knowing what to make. I wanted to create a new recipe, and my kids were laughing at me that I told them I had 'recipe-block'. After staring at my ingredients for awhile, it came to me. I LOVE Cheesecake Factory's Avocado Egg Rolls. I knew I needed them to be a little more filling than an appetizer and so I added chicken, cheese, cilantro and red onion to the mixture. I baked these taquitos and were so excited for how they'd turn out.
I then decided to re-create the cilantro-lime dipping sauce from Cheesecake Factory. The combination of the dipping sauce, with the creamy chicken taquitos was fantastic!! We all completely and utterly loved them. The best part about this recipe is I whipped it together in under 30 minutes because I had precooked crock potted chicken in my freezer. The entire meal came together so quickly and will be a new, favorite weeknight meal we will make over and over. I can't wait to hear how you like this one! Hope you enjoy 😉
*If you need this meal done in a hurry, use Thrive Life's Grilled and Diced Chicken to get this meal on the table in minutes. Simply hydrate the chicken in water and use in this recipe as normal.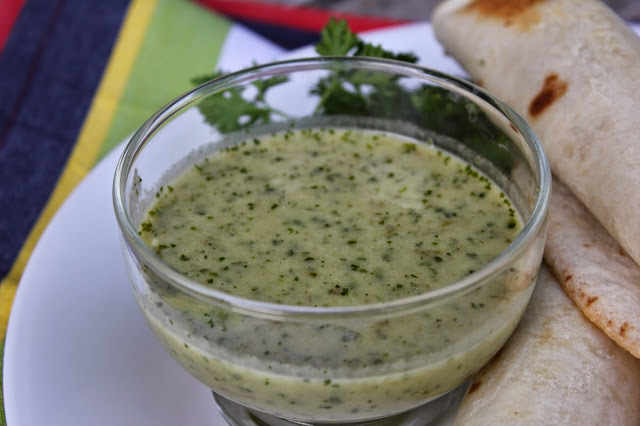 Ingredients
3

cups

boneless chicken breasts

cooked and cubed

3

avocados

peeled, seed removed and diced

1/2

cup

cilantro

chopped

2

Tbls.-1/4 cup red onion

diced small

1/2-3/4

cup

salsa verde

1/2

cup

sour cream

1/4

cup

mayonnaise

1 1/2

cups

colby or monterey jack cheese

shredded

1

tsp.

salt

1

tsp.

black pepper

1

Tbls.

cumin powder

10-15

flour tortillas

Dipping Sauce:

1/4

cup

olive oil

1/4

cup

honey

3

limes

juiced

1

tsp.

cumin powder

1/2

cup

cilantro

chopped

1/2

tsp.

salt

1

cup

salsa verde
Instructions
In a large bowl, mix together the chicken, diced avocados, chopped cilantro, diced red onion and combine together. Season with the pepper, cumin powder, salt and the remaining ingredients. Add the shredded cheese, mayonnaise, sour cream and salsa verde. Season with extra salt and pepper as needed. If you like a little spice, season with cayenne pepper as desired. Warm the tortillas slightly so they are easy to fold. Place a 1/3-1/2 cup of the mixture into the center of a tortilla. Spread the mixture out into the center of the tortilla. Roll the tortilla up tightly and place on a greased cookie sheet or baking stone. Bake at 425 until the tops of the tortilla are nice and crispy, the chicken mixture is warmed through and the tops are golden brown. Remove from the oven and serve with the dipping sauce. For the sauce: puree all of the dressing ingredients until smooth. Keep in fridge until ready to serve.