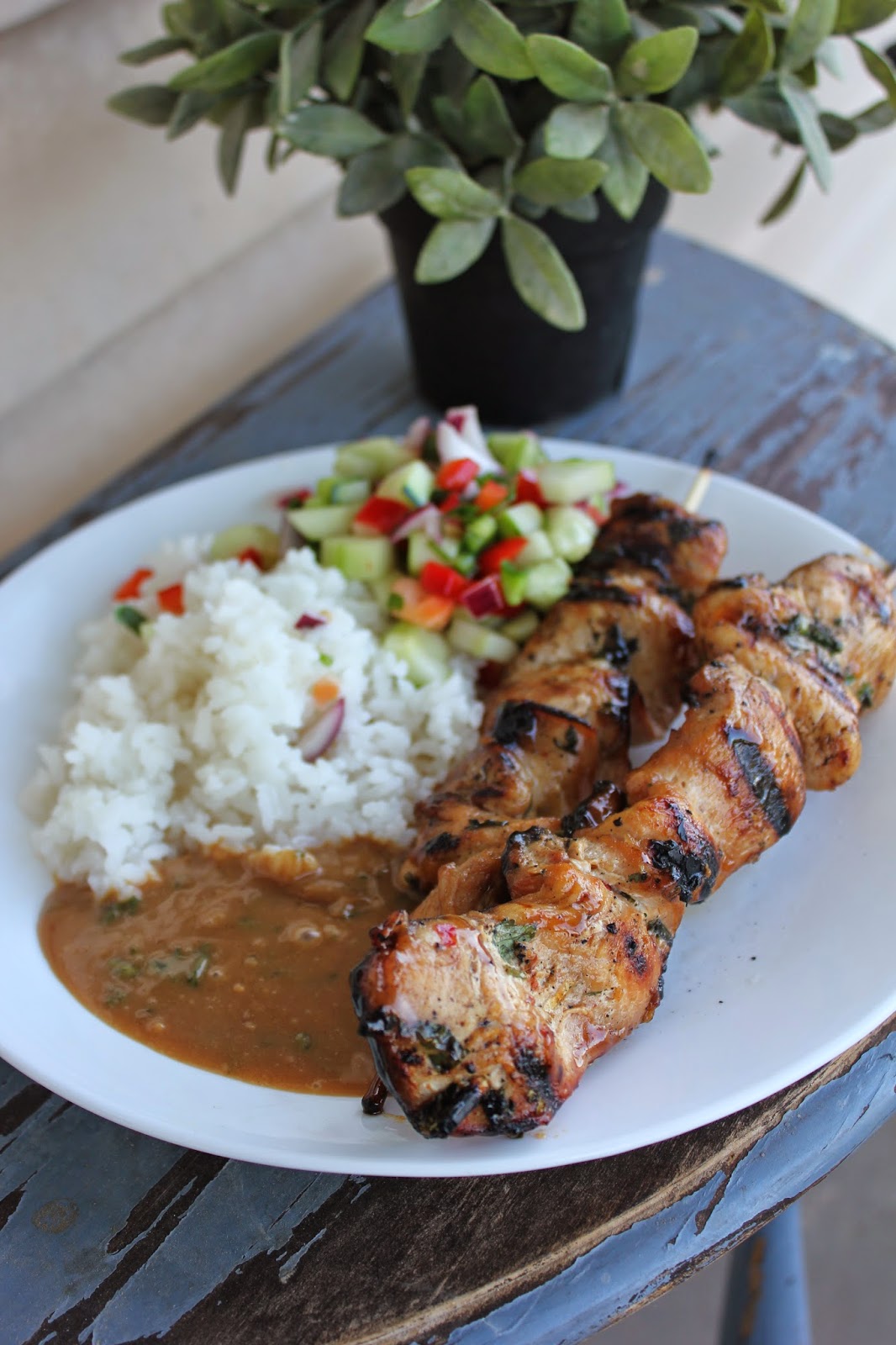 I apologize for being completely m.i.a. this past week. My husband was out of town all week and so some of my kids and I made a road trip to my sisters house. She lives in a darling small town and all of the cousins LOVE being on their farm–chasing chickens, playing with her dog, riding four wheelers, playing baseball, feeding horses, etc. It really is such a quaint and quiet life. Sitting on their back porch watching the kids play, looking at the beautiful blue sky and feeling the warm sun on your face sure makes you grateful for all of your blessings. We had a great time, and of course some of our favorite aspects of the week was all of the delicious food we ate. We made batches of homemade bread, cookies, had a great bbq, ate lots of treats, but the BEST recipe we ate was these amazing Chicken Satay Skewers–oh baby, they were good!!!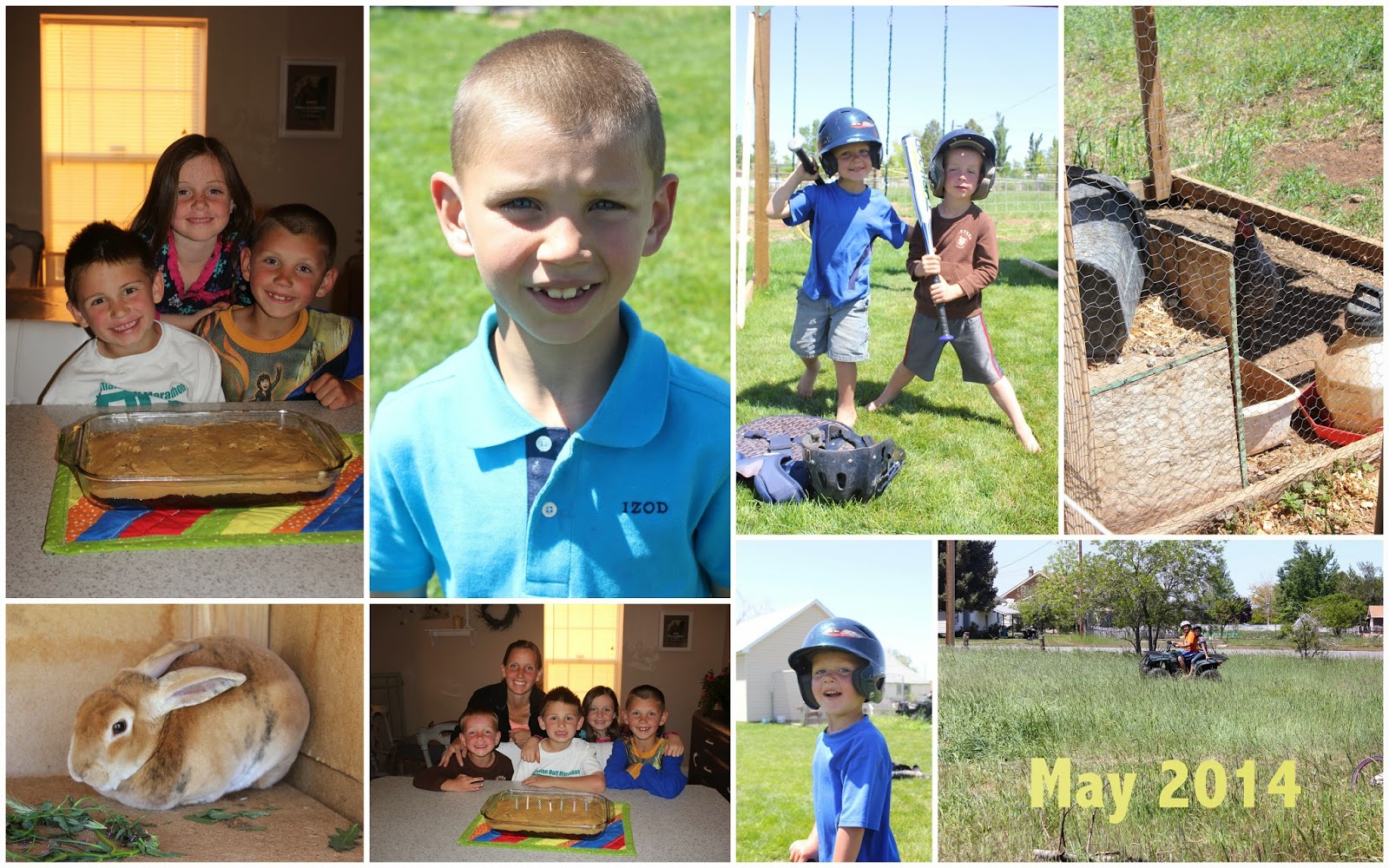 My sister and her husband love Thai food like I do. So…we were destined to come up with a new Thai dish we could share with each of you. I love meat on skewers. Something about it just screams summer bbq's to me. They are fun to eat, the chicken is marinated perfectly and the meat stays juicy and slides right off the skewer and into your mouth. Not only is this marinade a MUST for upcoming summer bbq's but the combination of the chicken with the peanut dipping sauce and the cucumber relish is award winning. I know this recipe seems slightly daunting with all of the ingredients but you can whip the sauce and marinade together pretty much with the same ingredients. Everything comes together quickly and this meal is now rivaling my other favorite Asian dish (Margarita Lime Chicken). If you are counting calories, this recipe is a great one for that too! Besides a little oil in the marinade and the peanut butter this recipe is very low in fat–love it even more!! This is a MUST try this summer. Hope you enjoy 😉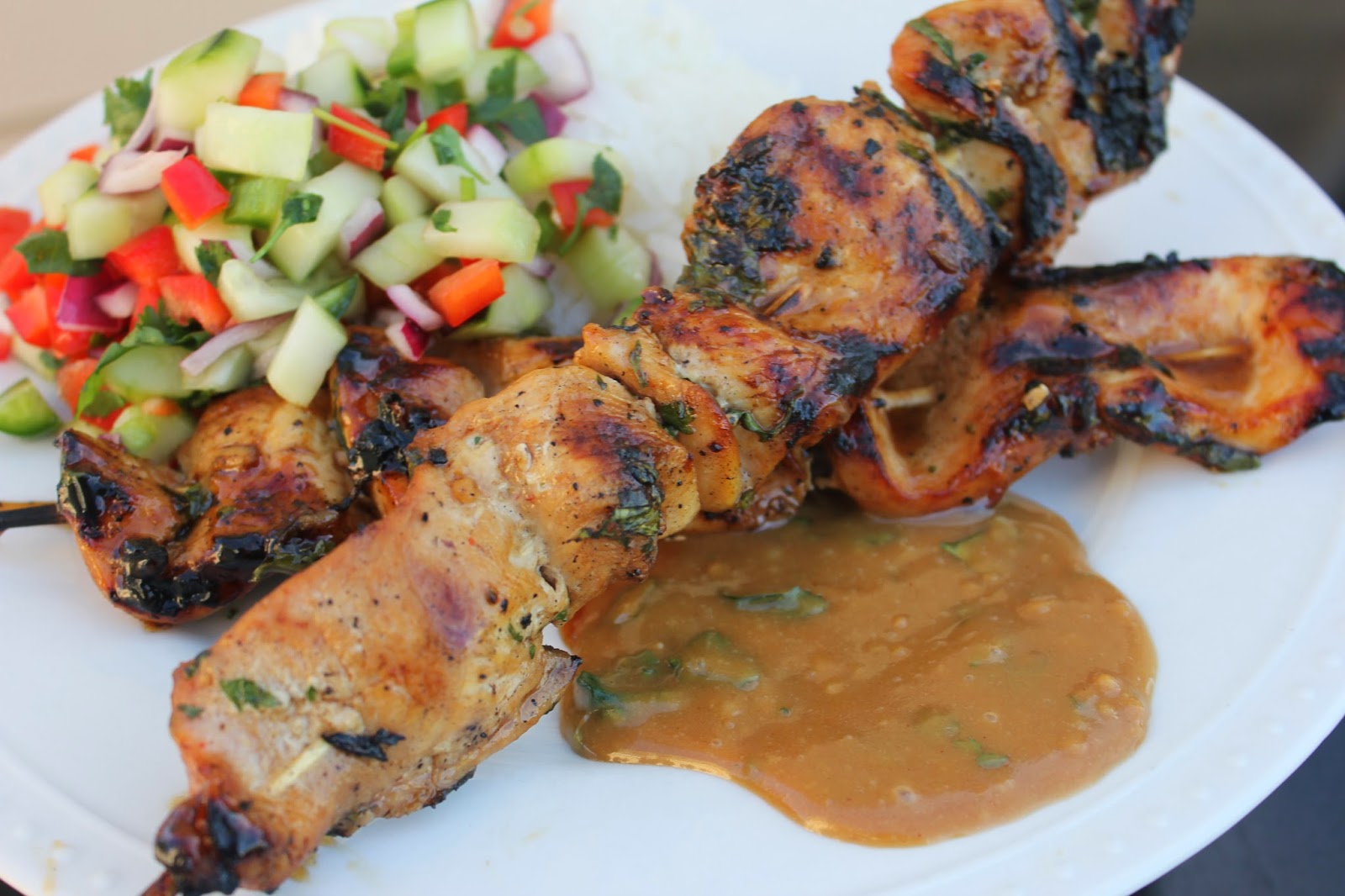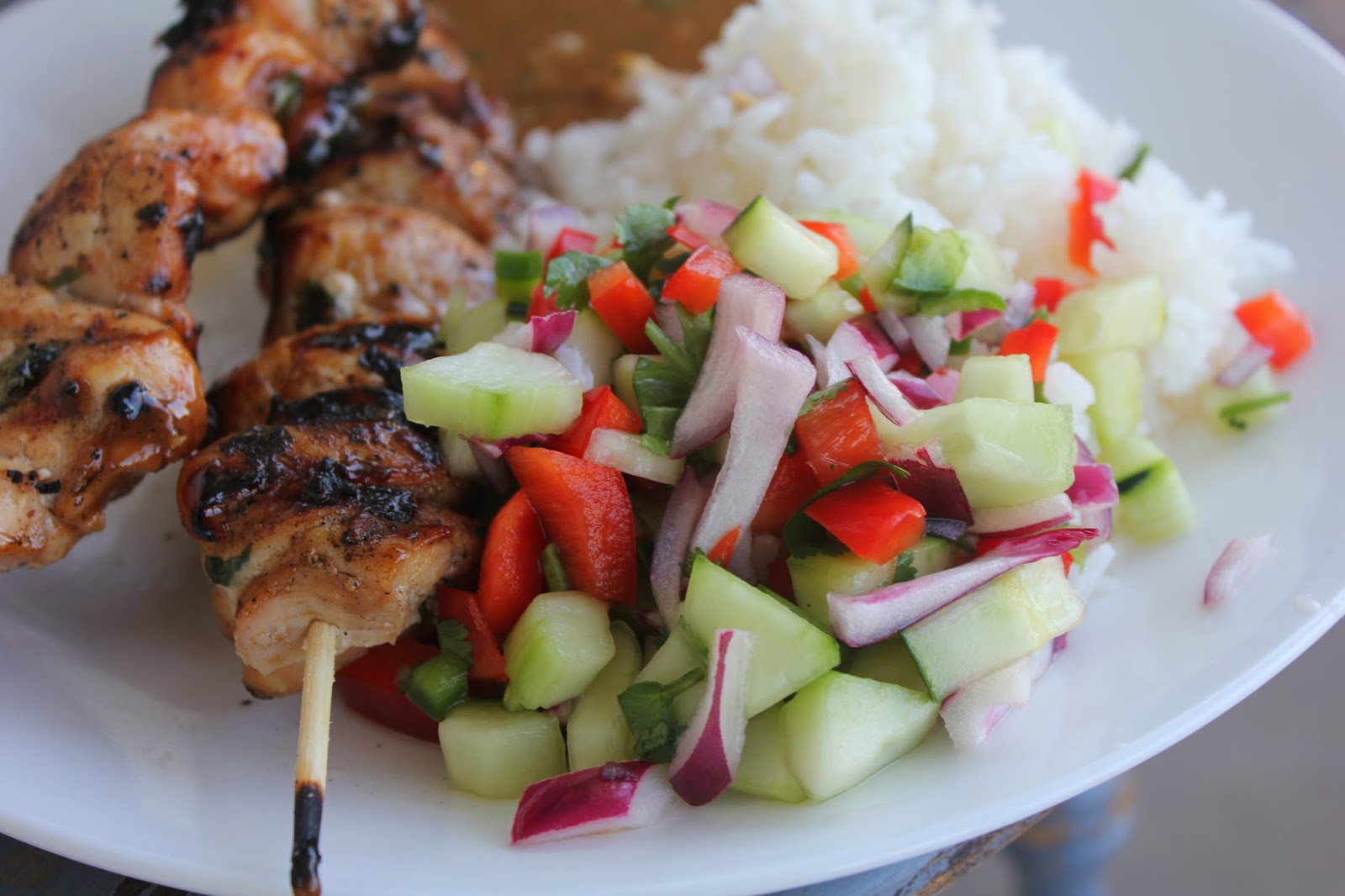 *This meal was SO delicious if I were a vegetarian I could just eat a place of the rice, relish and peanut sauce. It was fabulous plain!!