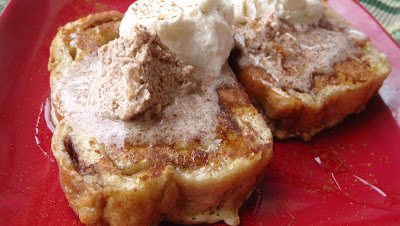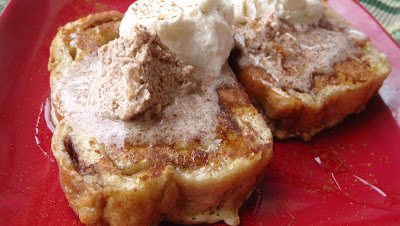 Sugar month continues…
Okay, obviously I took my last post too seriously and have been BUSY, BUSY, BUSY baking bread for the past few days. Not just a little bread, but over 20 loaves of bread. Ahhh! I made the mistake of wanting to re-create the Kneaders Cinnamon Swirl bread and didn't stop until I had it just right. Don't worry, I have given all but a few loaves away (to my 9 year old boy's dismay!)
Beware, this bread is so good, it is scary!! Add the Texas Road House Cinnamon Butter from an earlier blog post and you have the perfect holiday treat, dessert, or breakfast. I turned this cinnamon bread into the most killer French toast you could ever have! I am not calling this a breakfast food, because it was really more like dessert. But..it was unbelievable!! This would make the perfect Christmas morning breakfast. If you have ever had the Kneader's Bakery French Toast, you will never have to go back. The cinnamon bread, dipped in a vanilla batter and served with the cinnamon butter and real whipped cream is a combination that is heaven sent.
Give this easy cinnamon bread a try! It is WAY easier than cinnamon rolls and actually tastes even better to me (and that says a lot). Sometimes cinnamon rolls can be too sticky, gooey and sweet. This bread with the butter is the perfect combination.
[buymeapie-recipe id='805′]
Ultimate Cinnamon Swirl French Toast 7-10 thick slices of cinnamon swirl bread
2 eggs
2/3 c. milk
2/3 c. pancake mix (the dry powder/mix) 1 t. vanilla
Dash nutmeg & cinnamon
1 t. sugar
Dash of salt
Mix all of the items together (minus the bread) until smooth. Heat a large skillet or griddle until hot and then grease with butter. Dip the bread slices into the egg mixture and then place on the hot griddle. Cook on each side until golden brown. Serve French toast with syrup, cinnamon butter or whipping cream (or all three 🙂