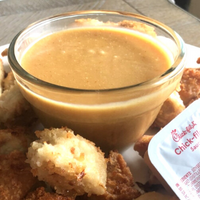 Yes, I am one of those people that are completely addicted to Chick-fil-A and their heavenly Chick-fil-A Sauce. I blame it on my teenagers, but anytime we need a quick bite to eat, it is almost always Chick-fil-A that the entire family can agree on. There is just something about their moist chicken and yummy sauces that I can't get enough of. Not to mention their sugar free lemonade is heaven on earth!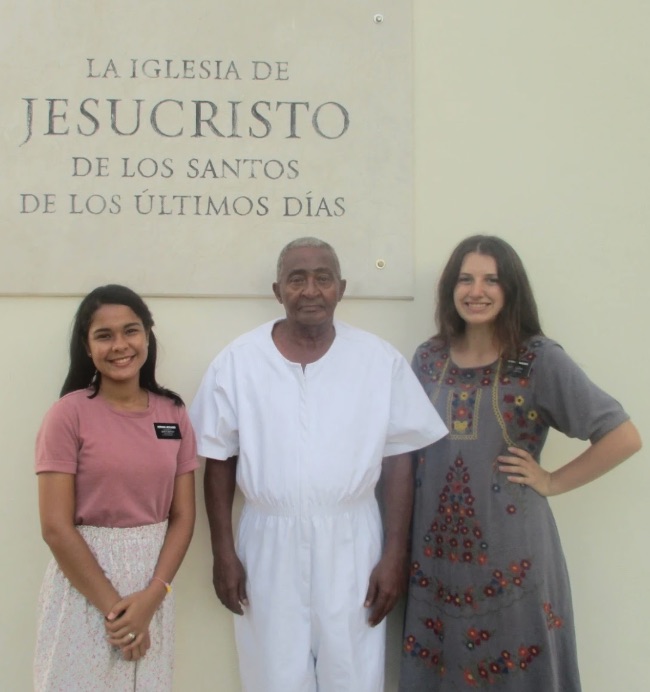 My sweet daughter who is serving a mission for The Church of Jesus Christ of Latter Day Saints is in the Dominican Republic and misses Chick-Fil-A something fierce. In every package we send to her, we always have to include TONS of sauces and that is always her favorite part. She loves all the sauces, but of course the Chicke-fil-A sauce is her fave….as it is mine 😉
Well, the other night the kids wanted me to make homemade chicken nuggets. As we were making them we decided we were craving Chick-fil-A sauce and wanted to come up with our own copycat recipe. In the end, we all LOVED it! In fact, I think I actually liked it better. If you are craving some Chick-fil-A goodness but want a simple way to bring those flavors home (and of course it's cheaper), you'll love this recipe. And hey..it's Superbowl Sunday this weekend right? This would make a simple and easy appetizer recipe 😉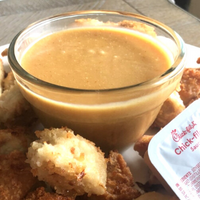 Copycat Chick-fil-A Sauce
Wanting to make oversized, scrumptious, cookies from your own kitchen? Don't bother buying cookies from a local bakery. Make them yourself with the same delicious results!
Print
Pin
Rate
Ingredients
1/2

cup

mayonnaise

1

tsp.

yellow mustard

1

Tbs.

spicy mustard

2

Tbs.

favorite barbecue sauce

2

–3 Tbs. honey

1/4

tsp.

salt

1/4

tsp.

black pepper

1/4

tsp.

paprika

1/4

tsp.

red pepper flakes

if desired
Instructions
In a bowl, mix together all of the ingredients until smooth. Keep in the fridge until ready to serve with chicken or pork.
Notes
Part of the fun of these cookies is making extra large cookies. Press down the top of the cookies in order to help them cook all the way through. Add plenty of chocolate chips and have fun mixing flavors and combinations!