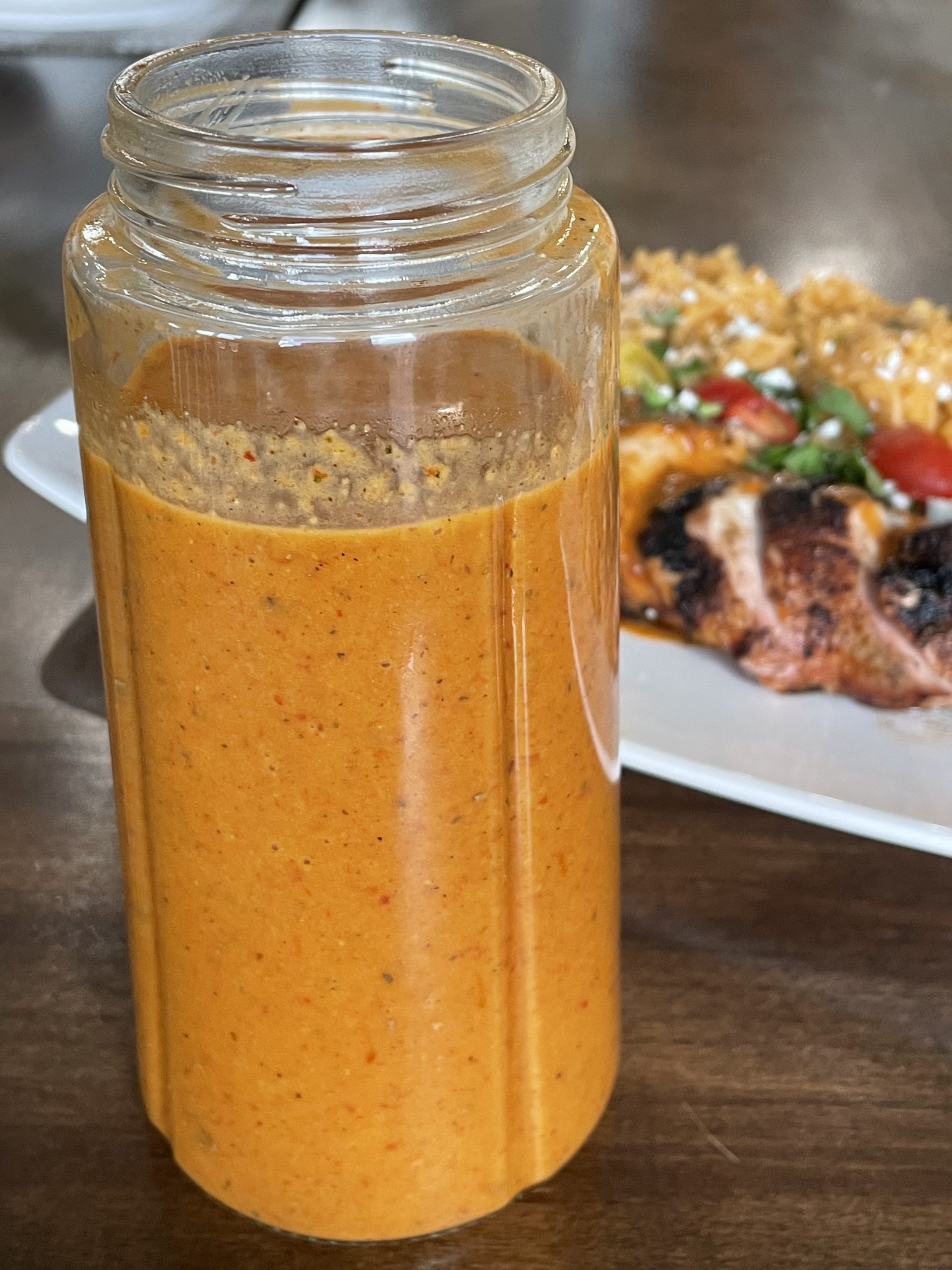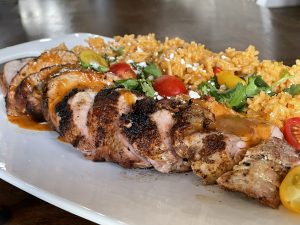 One of my very favorite salad dressings I've ever had at a restaurant is hands-down the Honey Chipotle dressing from Chipotle. I love Chipotle's burritos but their salad dressing is probably my favorite part. I love it poured over their bowls, in their burritos and on their salads. It's SO delicious and I'm loving trying this dressing on meat, salads, as a dip, etc. Pretty much it's amazing on anything! It's also not a fussy dressing. Simple ingredients but combined together make this Chipotle Copycat Salad Dressing my new fave!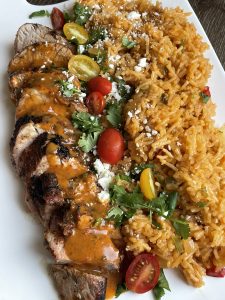 In the below recipe I used this salad dressing as a marinade for a pork tenderloin. I used half of the dressing to marinate the meat and the other half to drizzle on top afterwards. I served this pork with a rice pilaf and it was incredible!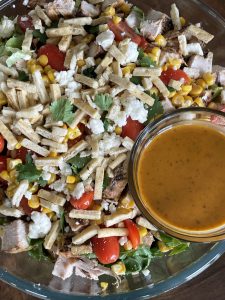 In this recipe I used this dressing for a simple salad with diced chicken, corn, black beans, cheese, tomatoes, etc. Nothing fancy again but a super delicious, healthy & yummy dinner.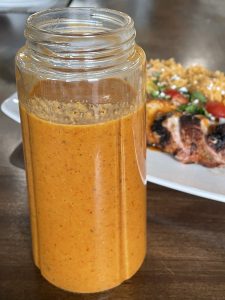 The sky's the limit on how you can use this dressing. Hope you enjoy this as much as we do.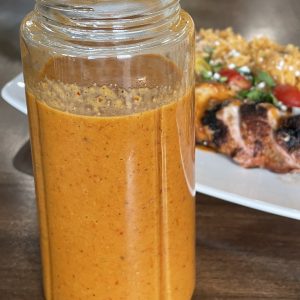 Ingredients
1/2-3/4

cup

olive oil

1

tsp.

salt

3

chipotle peppers

from a can

2

Tbs.

adobo sauce

from the chipotle pepper can

1/4

cup

honey

1/4

cup

lemon juice

2

Tbs.

vinegar

3-4

garlic cloves

1

cup

cilantro
Instructions
Add all of the ingredients together in a blender and blend until smooth. Serve over a salad, on meat, use as a marinade or over your favorite roasted vegetables. Adjust the sweetness with more honey if you like it more sweet. You can also add more or less chipotle peppers depending how spicy you like your dressing.