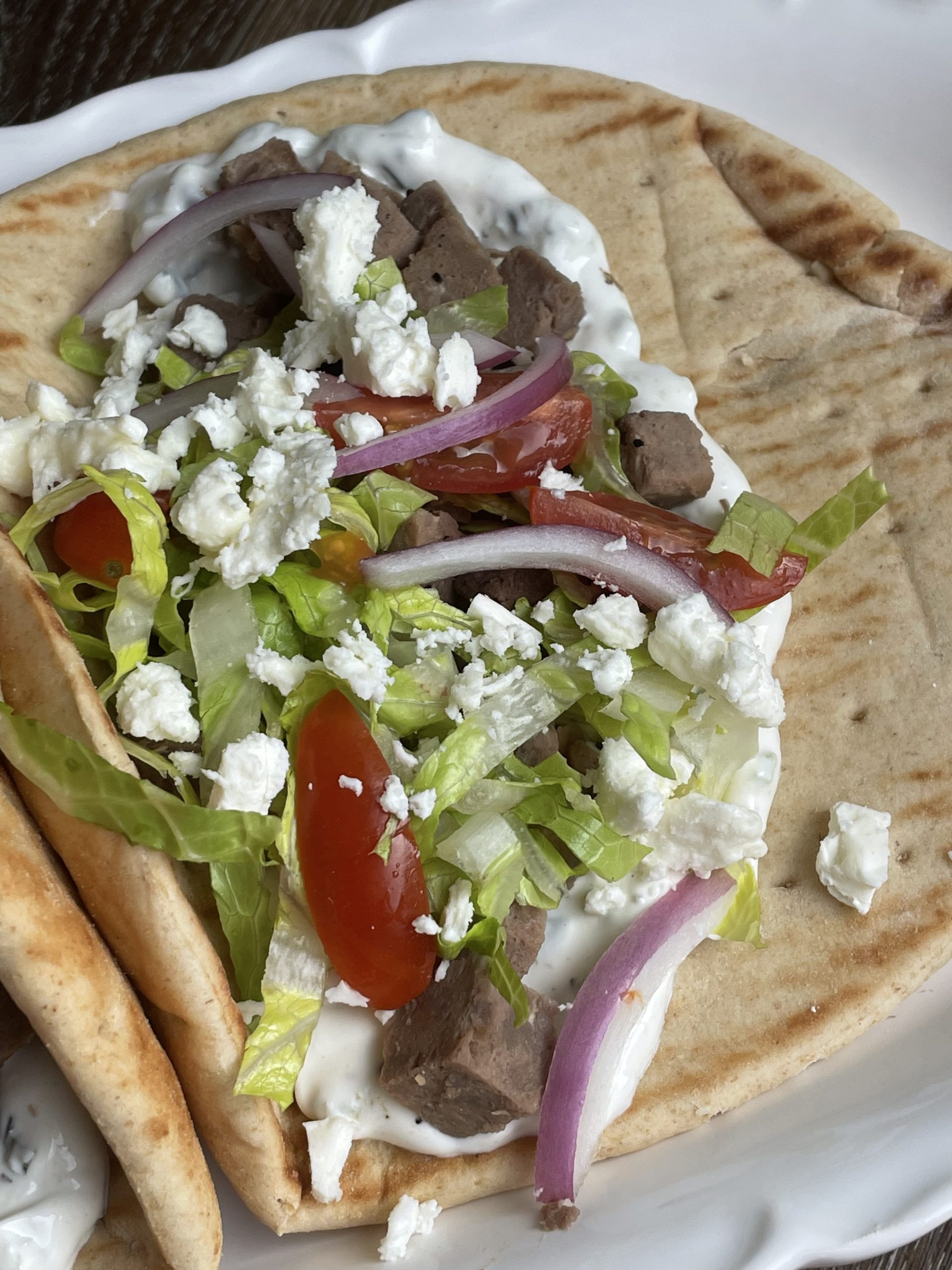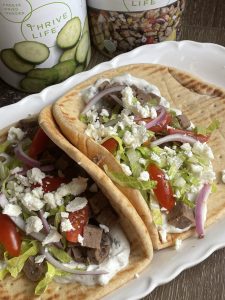 There are several grocery stores this month that have boneless beef roasts on sale for great/red deals. Check out the DEALS portion of our website to find the best deals in your area and stock your freezer with boneless beef roast at a great price.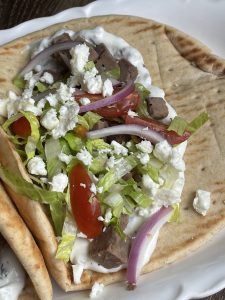 For those who don't have a lot of time to cook a roast for hours, this recipe can also be used with Thrive Life's Diced Beef or Shredded Beef that are on sale this month. Using freeze dried products (or items on sale) this meal can come together in only a few minutes and be less than $10. That's a win-win for all of us! The beef on sale this month can also be used in tacos, stroganoff, fajitas, beef sandwiches, etc. This recipe for Beef Gyros with Cucumber Sauce is an amazing meal that can come together in under 15 minutes. Hope you enjoy!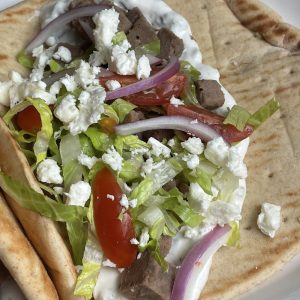 Ingredients
Cucumber Sauce:

½

cup

Thrives

diced cucumbers

Water

enough to cover the cucumbers

½

cup

sour cream

you can use Thrive's sour cream if you have that

½

cup

mayonnaise

1

tsp.

Garlic powder

Salt & pepper

1

tsp.

Lemon juice

3

cups

Thrive diced beef

Water

enough to cover the beef

2

tsp.

Montreal Steak Seasoning

1

pkg. Pita bread

2 to

matoes

diced

½

red onion

diced

1

head lettuce

chopped

½

cup

feta cheese
Instructions
In a small bowl, add the dried cucumbers and cover them with just enough water to moisten them. In another larger bowl, add the diced beef and cover with enough water to have the beef be soaking.

While the cucumbers and beef are hydrating, cut the tomatoes, red onion and lettuce for the gyros. When the cucumbers are soft, use your hand to keep the cucumbers in the bowl and drain the excess water from the bowl. Add the rest of the cucumber sauce ingredients to the bowl and keep in the fridge until ready to serve.

Once the beef if tender and soft, drain the juices from the bowl. You can keep these juices for beef broth or just drain down the sink. Season the beef with the Montreal Steak Seasoning. Place in the microwave for 2-3 minutes, or until warm.

To make the pitas, spread a generous portion of the cucumber sauce onto each pita. Add some diced beef to the pita. Top with the lettuce, red onion, tomatoes and feta cheese and then serve.