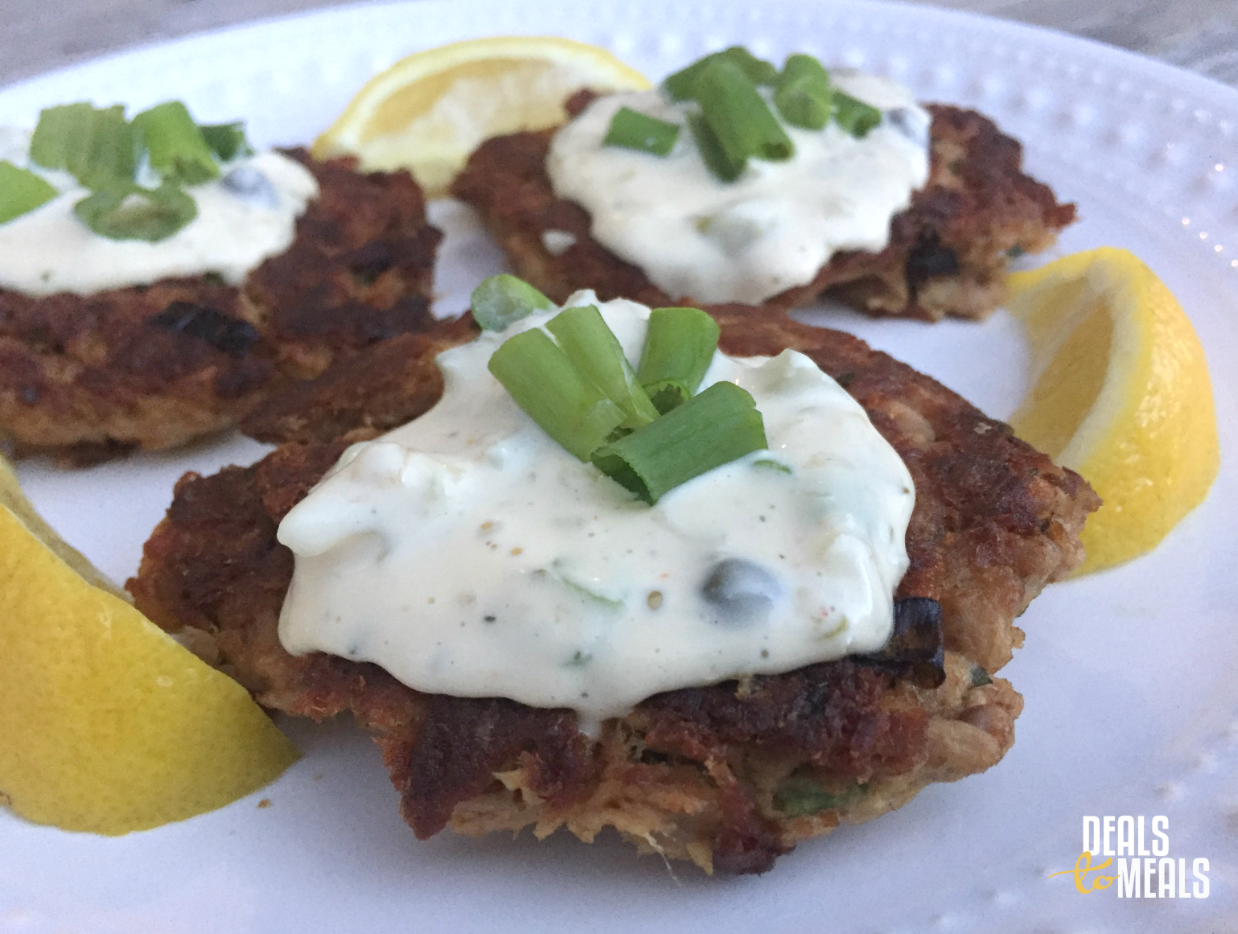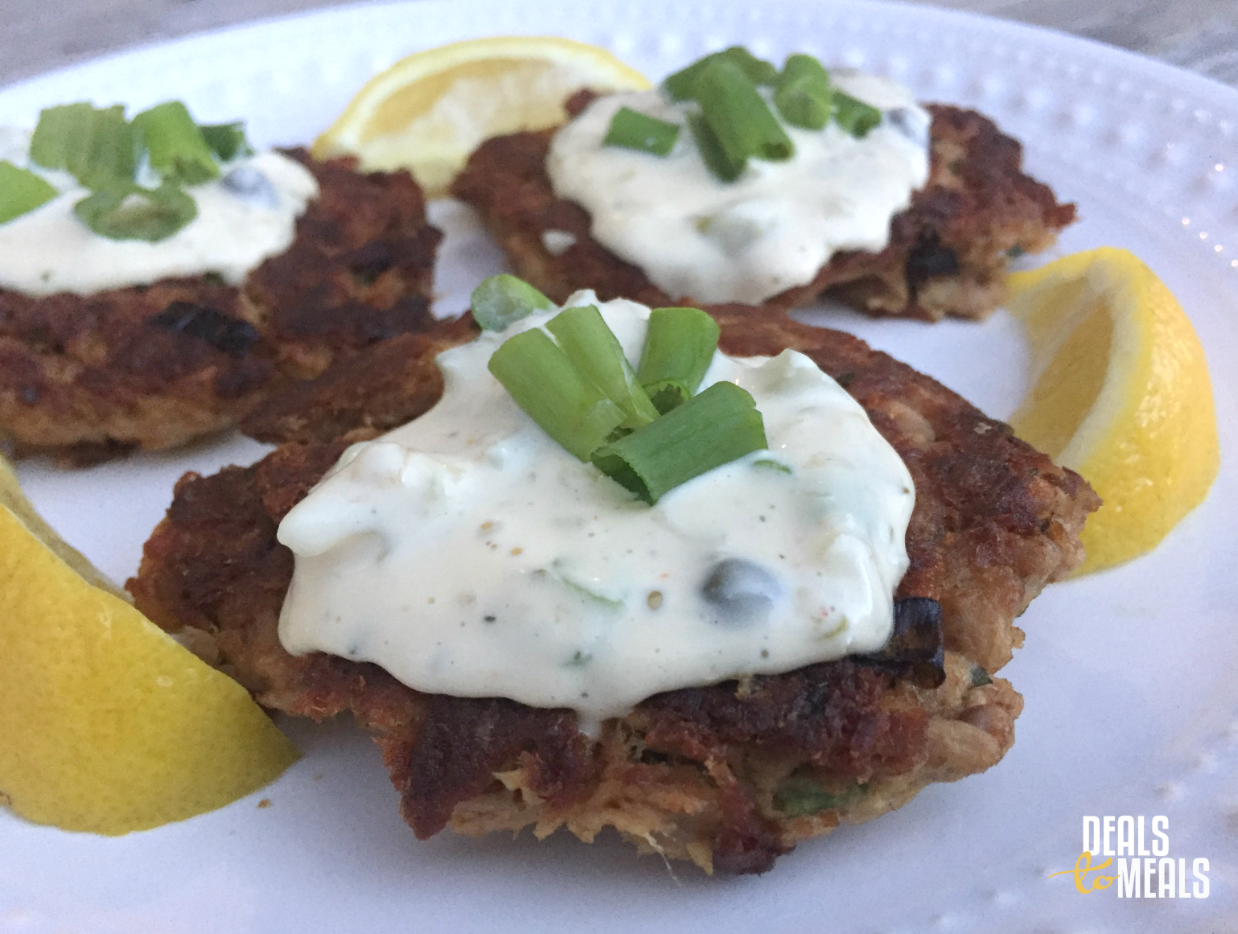 This week there are some awesome rock-bottom prices for several items you might want to add to your food storage: peanut butter, pasta, apple juice and tuna fish. Kind of a random bunch of items, but these are the stock up deals of the week that can save you 40-65% off! This is the week to stock up and save some BIG money if these are items you use on a regular basis.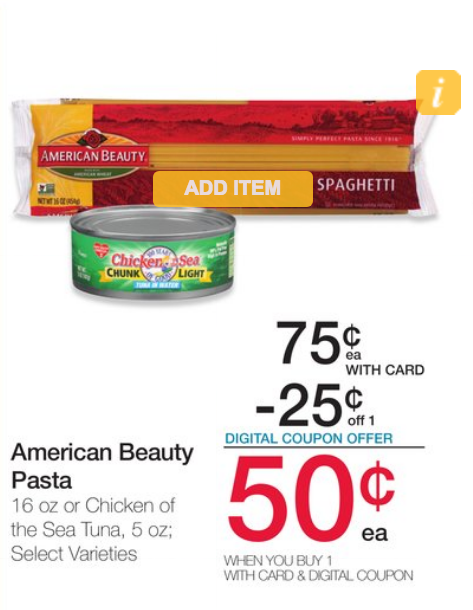 Tuna fish is a great item to have in your food storage to add protein to your food supply. Not to mention my kids love it, so I like to make sure we have a copule cases on hand at all times. At only $0.50 a can, this is the week to stock up!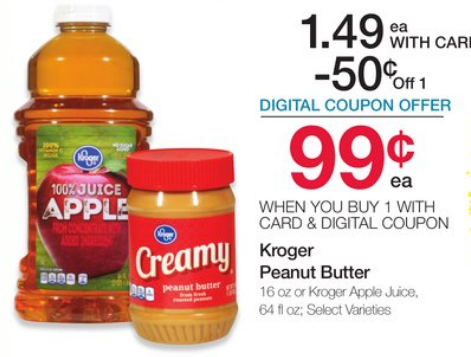 Now, you can eat this tuna on a sandwich and that's fun. However, my Mom made this recipe for Crispy Tuna Patties and they were the best thing I've EVER had with tuna in it. If you are hesitant to try these, believe me, they do not taste like fish out of a can. The lemon makes them taste fresh, flavorful and so delicious. Top these with a squeeze of fresh lemon and some homemade tartar sauce and you will think you are on the ocean eating fresh caught fish. This recipe is not only inexpensive, but a simple dish to make up on a busy night. Login to Deals to Meals to find all of the best grocery deals in your area.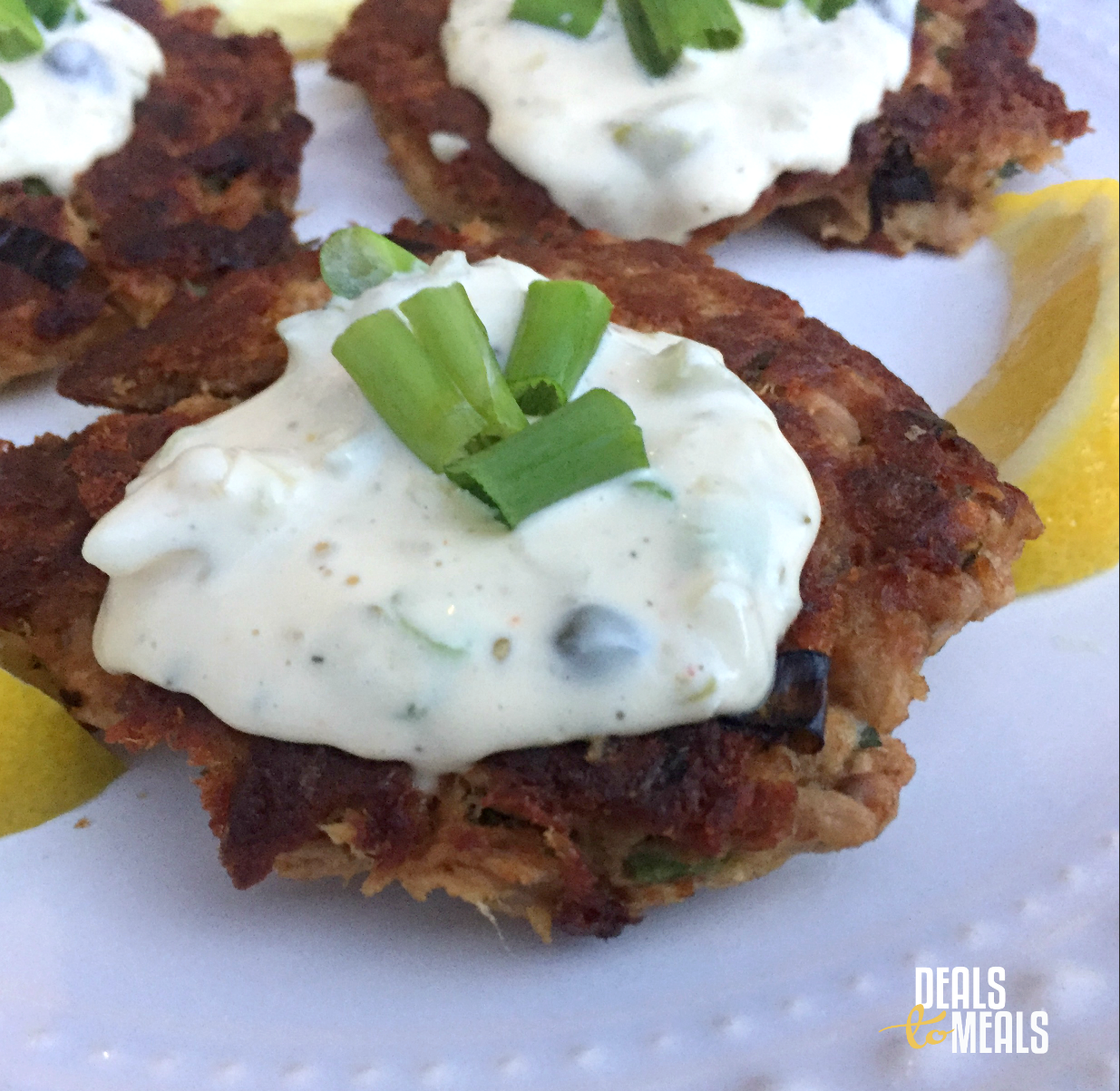 [buymeapie-recipe id='1051′]