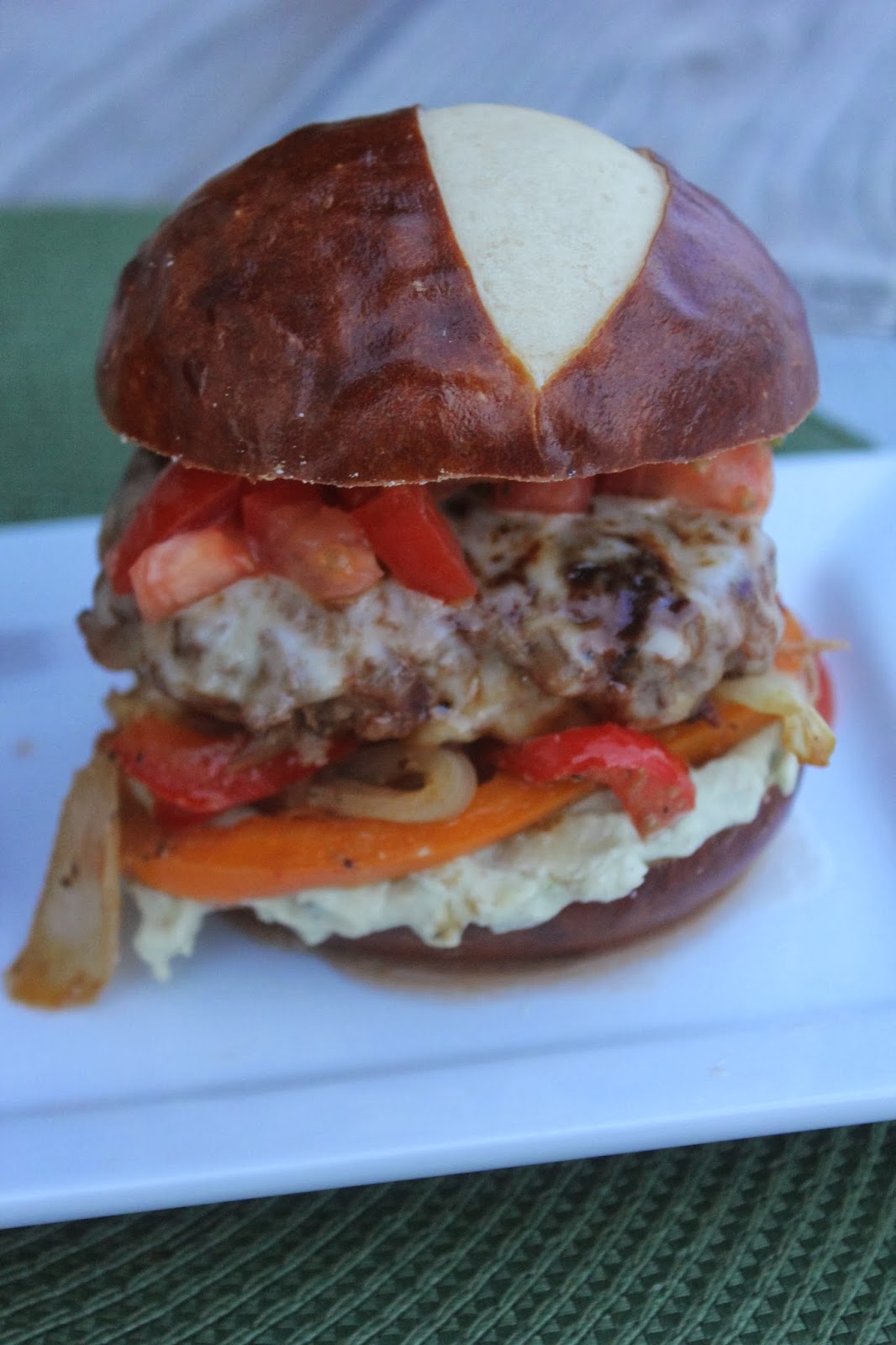 I hope you had a wonderful weekend. If you are a Bronco's fan I am sure you are wishing this weekend ended differently. On Saturday I made the mistake of going to Walmart (along with the rest of the world) to stock up on some of the best Super Bowl sales. One of the best deals was salsa. Our family practically drinks salsa, so I stocked up and bought nearly an entire cart full. Hopefully you were able to take advantage of some of the great deals this weekend to! Remember to
login to our website
every week to find out the best deals in your area–and then stock up when items go on sale for red/great deals!
Although we didn't watch any of the Super Bowl this weekend, we did get
together with family and ate a lot of great 'super bowl food'. I like to find any excuse to get together and eat great food…football or no football 😉 What is a party with out sliders? There is something about small, slider burgers that I think are so fun. They are cute, little, and the perfect size for kids. Costco sells slider pretzel buns which have quickly become a favorite of mine. Yes, if you are ambitious you could make them yourself, but when Costco makes them as well as homemade, sometimes I'm okay with that. I wanted to come up with a burger with all of the flavors I love from fajitas, but placed on a bun. The sauteed peppers and onions, and the avocado mayo is such a delicious combination. Add a little Mexican flair to your next burger night 😉 Yum!!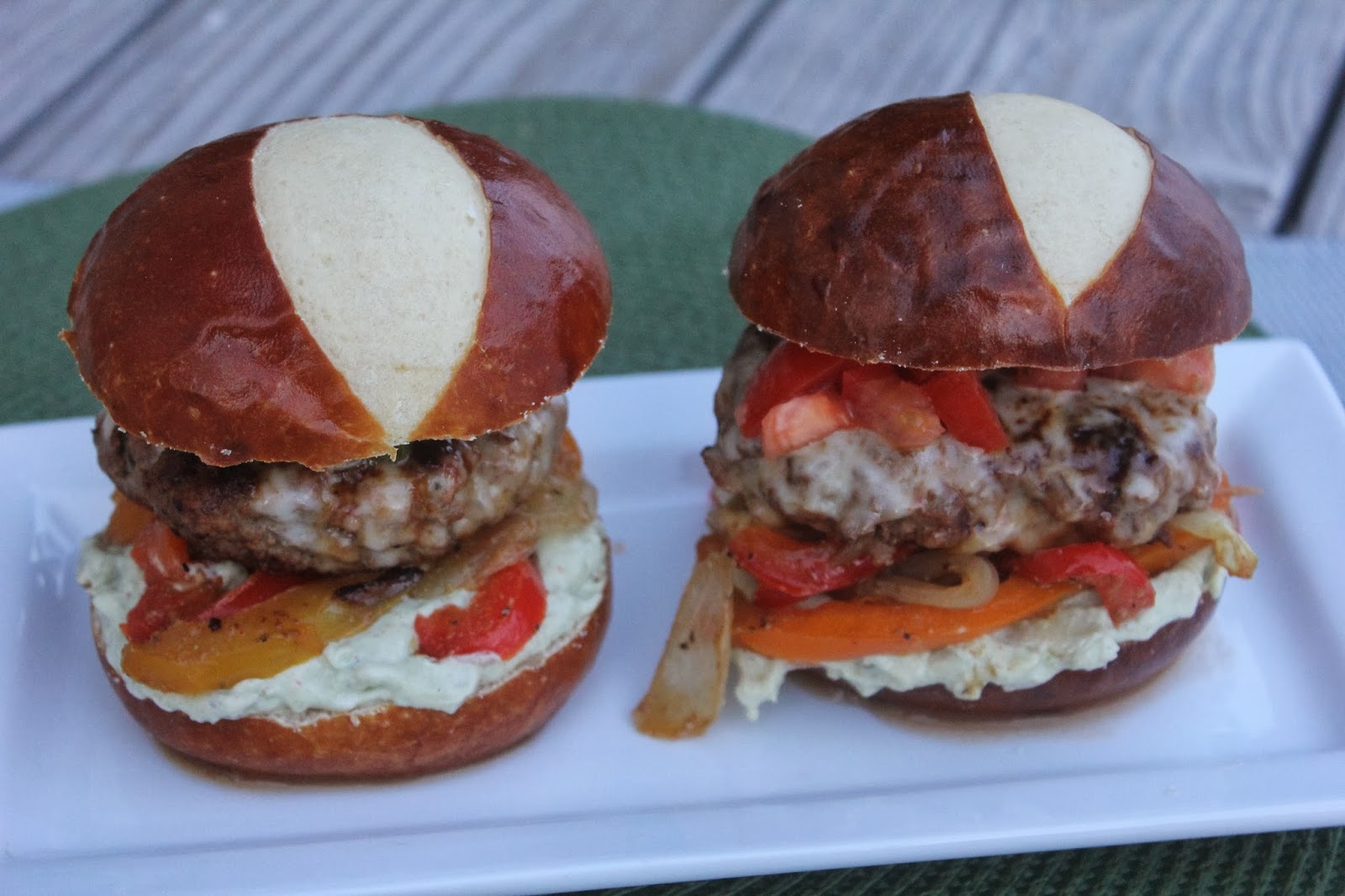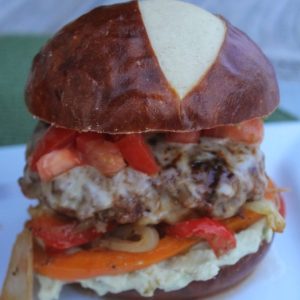 Ingredients
Peppers:

2

Tbls.

butter

1/2

red bell pepper

sliced thin

1/2

yellow bell pepper

sliced thin

1/2

orange bell pepper

sliced thin

1/2

onion

sliced thin

2

tsp.

cumin

Dash cayenne pepper

2

cloves

garlic

minced

1

tsp.

black pepper

Salt to taste

Burgers:

1

lb.

lean ground turkey

1

lb.

lean ground beef

1/2

onion

diced

1/2

cup

salsa

4-6

slices

pepperjack cheese

Pretzel or regular hamburger bun

Avocado mayo

1 cup may + 1 avocado mashed with a little lime juice and salt & pepper

Tomatoes or more salsa
Instructions
Slice all of the peppers and onions and set aside. In a saute pan, saute the onions and peppers in butter until tender. Once they are tender, season with the cumin powder, cayenne pepper, garlic, pepper, and salt. Keep the peppers/onions in the pan on low heat until burgers are ready to serve.

Combine the turkey, beef, onion and salsa together and shape into patties. Grill on a hot grill or griddle until burgers are cooked through. Once burgers are cooked, serve them with the cheese, peppers/onions, avocado mayo (avocado mixed with mayo) on a hamburger bun. Top with pico de gala or more salsa if you wish.