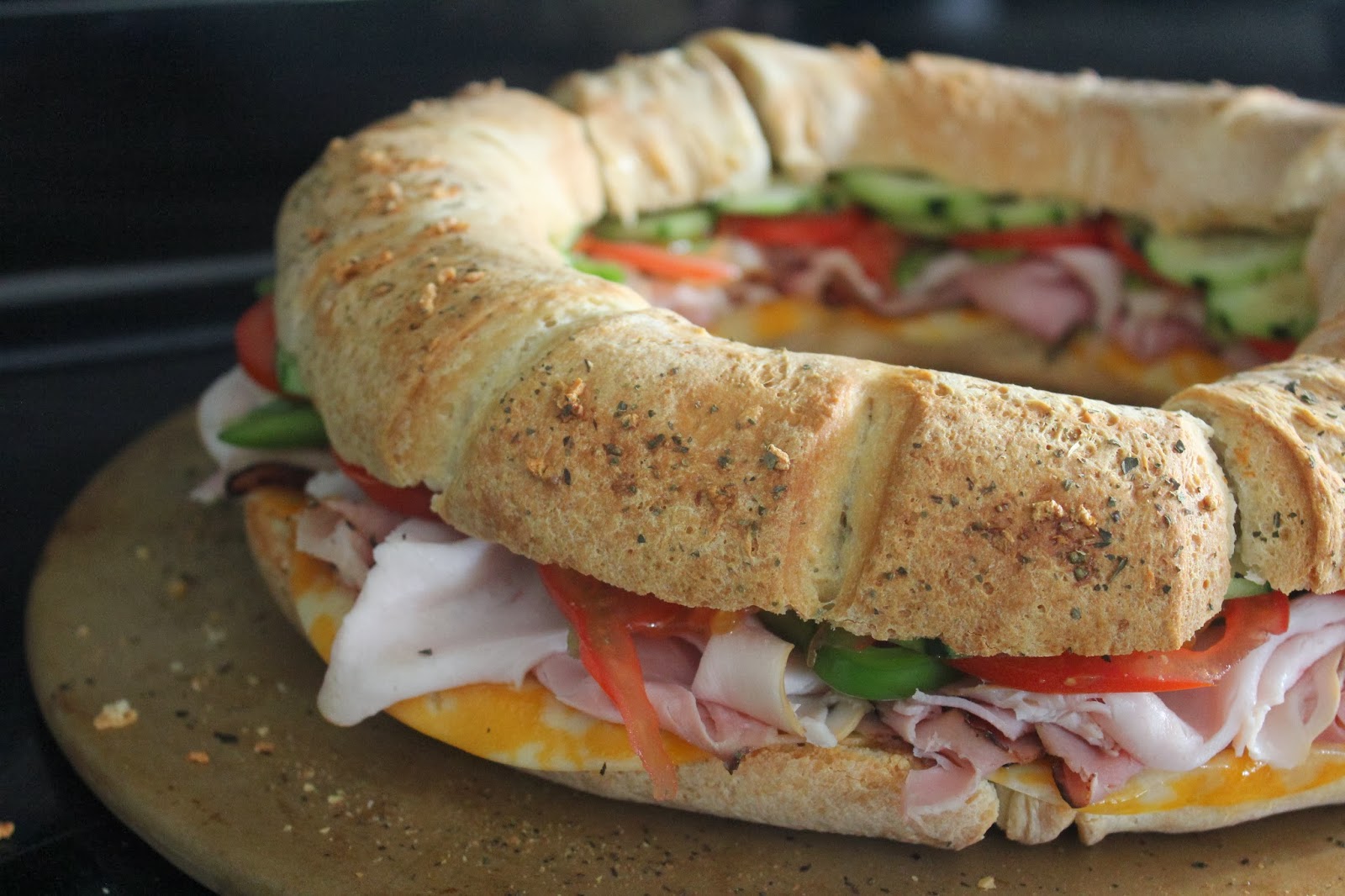 [buymeapie-recipe id='375′]
One of the most popular recipes on my blog is my recipe for basic French Bread. There is nothing fancy or unusual about this recipe but I love the fact it is so versatile. You can pretty much use this recipe for any of your bread baking dreams. Whether it's Cinnamon Rolls, Orange Rolls, Cinnamon Swirl Bread or Pizza Dough, this recipe works flawlessly in any bread combinations you can think up. If you have never made bread before this is a great recipe to start with. Learning to cook bread from scratch is extremely rewarding with a little practice.
I am excited today to share two more simple ways you can use this dough recipe to turn your dough making skills into something special. Who doesn't love a good, gourmet sandwich? My friend Alicia shared this recipe with me and I think it is such a fun and creative sandwich method for any party (hint, hint…Super Bowl is coming up). The sandwich bakes into this pretty ring shape and your guests are able to just slice off as small or big of a piece of sandwich they are looking for.
The second recipe is for these quick Pizza Muffins. You roll the dough into a cinnamon roll shape, top with your favorite sauces and toppings, roll and place in a greased muffin tin. They puff up into these really cute pizza muffins that the kids will fight over. I drizzled mine with a garlic butter spread and it made these special for kids and adults. A simple appetizer for upcoming parties!
Homemade pizzas or Calzones are also another great way to use this basic French Bread dough. Enjoy!