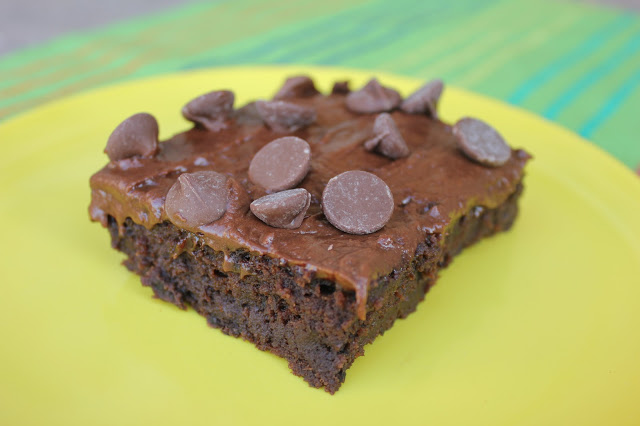 Alright, since I seem to be on a black bean kick this week, why not end it with another bean recipe that will not only taste great, but help add a little more nutrients to your daily diet. The bonus of this recipe is it has lots of chocolatey goodness which makes the health factor not seem so painful to bear. A fellow reader emailed me this recipe and swore it was the best tasting bean brownie she had ever had. Now, I have tried the recipe where you mix the can of black beans with the brownie mix and I have to say I can barely gag that down. I love our recipe for our brownie recipe where we substitute half of the butter with pureed black beans. This new recipe however, has the texture of a flourless cake more than a brownie, which was really fun.
This cake/brownie does not have any flour in it, so it is a great gluten-free recipe if anyone in your family is needing a treat without flour. You will be shocked that this recipe has two cans of black beans. That is a lot of fiber and goodness in one 9×13 pan. Add the chocolate chips inside (and on top if you want) and you have a rich chocolate dessert your family will be sure to love! I could picture these brownies with ice cream and hot fudge and your family will never know they are eating so much beany-goodness! Give them a try and see if your family can tell. Just remember, the texture will not be like your typical brownie/cake. It is moist, gooey and quite dense. Just the way I like chocolate 🙂
I used Calorie Counter to compare our traditional brownie recipe with this bean cake/brownie. The difference was more than half the calories, a fourth the fat and these had a lot more protein and fiber, and half the sugar. All in all, these are a great option if you are wanting to cut back on fat, a lot of calories..and still have a rich, dark, chocolaty dessert!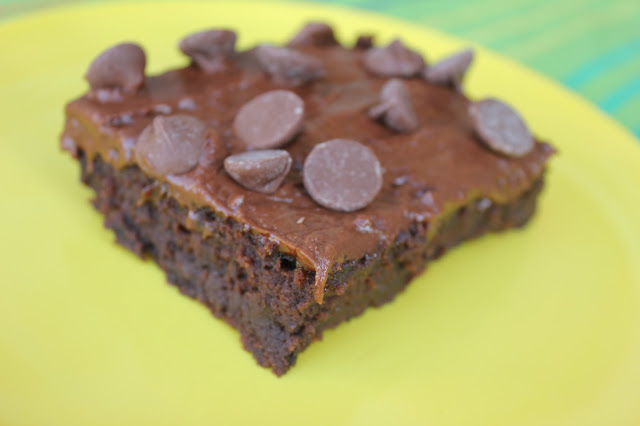 [buymeapie-recipe id='536′]