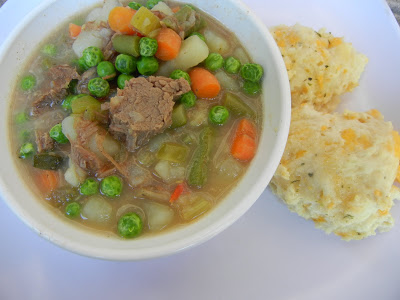 As gardening time is slowing down, and the nights are getting a little cooler, it is a great time to begin making delicious soups. Soups are one of my favorite parts about fall. Even though I am devastated to see summer come and go, there are a few things that make fall a great time of year: sweaters and hoodies (they are great at hiding those 10 lbs. I meant to lose this summer), delicious soups, cinnamon rolls, baking in the kitchen, holidays, family gatherings, traditions, football season, kids in school, caramel apples, and many more! Here is a healthy and easy garden stew that will get you excited for the holiday season as well as use up those last few items in your garden.
[buymeapie-recipe id='677′]Garden Beef Stew
Here are a couple garden tips to help you preserve the produce from your garden.
*Wash, core and slice your extra bell peppers from your garden and freeze in Ziploc bags. These will work great in soups, casseroles or enchiladas later in the year when prices go up on peppers.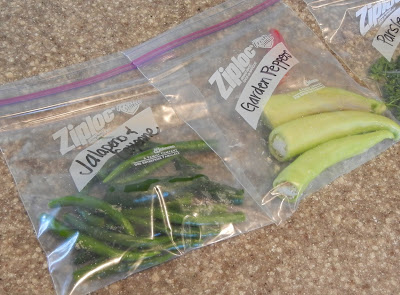 *Rinse off and cut your garden herbs and pat dry. Place them in a freezer bag with a few drops of olive oil. Freeze them to use in future meals. The olive oil helps them remove easily from the baggies and it also adds a little extra flavor to your food. Fresh basil and parsley freeze beautifully this way and can be used fresh all year from your freezer. Freeze each herb separately so you don't mix flavors.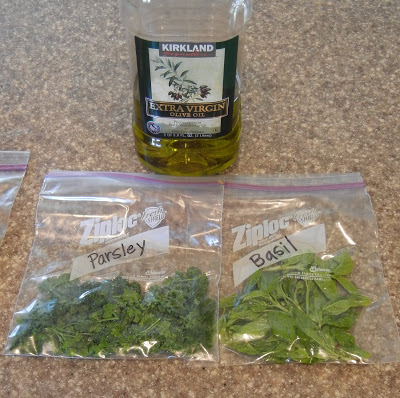 *If you don't have time to can or turn your tomatoes into salsa or spaghetti sauce, just wash them, core them and freeze them for later. Frozen tomatoes are great in future spaghetti sauce, salsas, homemade enchilada sauces, etc. Tomatillos also freeze very well once peeling has been removed and they have been washed. These are great to save for dressings, soups, salsas, etc.