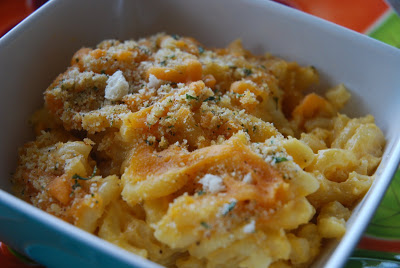 So here's to watching the food network one Saturday with my husband. We have both been craving this homemade macaroni & cheese. So when cheese was on sale I finally purchased, sharp cheddar cheese and we were ready to make this recipe! Years ago I remembered making a recipe from America's Test Kitchen, so I decided to combine the two recipes with what we enjoy most. Extra cheese sauce for me and breadcrumbs on top for my husband. This recipe was really quick to come together and very delicious. My favorite part about making this for dinner was being at the park with my family and my husband says, "Kids it's time for dinner…let's go home and have Macaroni & Cheese!" I started laughing because it sounded so classic for a family to have macaroni & cheese for dinner! Little did those other moms and kids at the park understand how delicious this homemade mac & cheese really was! Enjoy.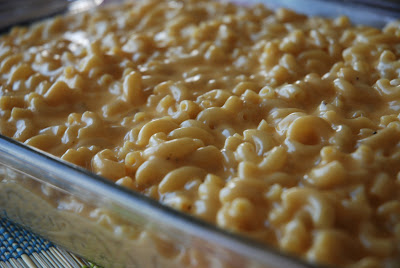 Serve it creamy like this…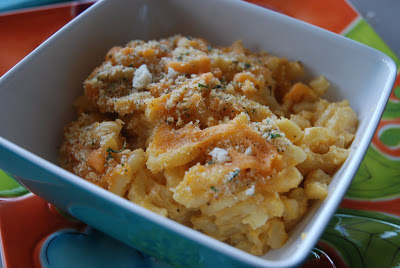 or baked with more cheese and crunchy breadcrumbs on top…Enjoy!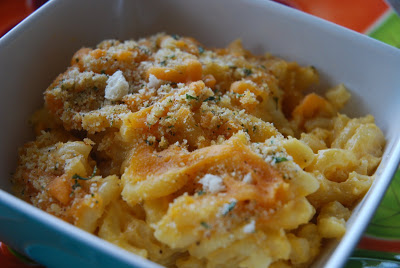 Ingredients
Bread Crumb Topping:

6

slices

white bread

3

Tbs.

butter

Pasta & Cheese:

1

lb.

elbow macaroni

1

Tbs.

salt

5

Tbs.

butter

6

Tbs.

flour

1 1/2

tsp.

mustard powder

1/4

tsp.

cayenne pepper

5

cup

milk or half & half

8

oz.

monterey jack cheese

shredded

8

oz.

sharp cheddar cheese

shredded
Instructions
For the bread crumbs; pulse bread and butter in a food processor until crumbs are no larger than 1/8 inch. For the pasta and cheese; bring 4 quarts water to boil in large pot over high heat. Add macaroni and 1 tablespoon salt, cook until pasta is tender. Drain pasta and set aside. In a large pot, heat butter over medium-high heat until foaming. Add flour, mustard, and cayenne and whisk well to combine. Continue whisking until mixture becomes fragrant and deepens in color, about one minute. Gradually whisk in milk; bring mixture to boil, whisking constantly. Reduce heat to medium and simmer, whisking occasionally, until thickened to consistency of heavy cream, about 5 minutes. Off heat, whisk in cheeses and 1 teaspoon salt until cheeses are fully melted. Add pasta and cook over medium heat, stirring constantly, until mixture is steaming and heated through, about 6 minutes. Transfer mixture to broiler-safe 9x13 baking dish and sprinkle evenly with bread crumbs. Broil until crumbs are deep golden brown, 3-5 minutes. Serve immediately.