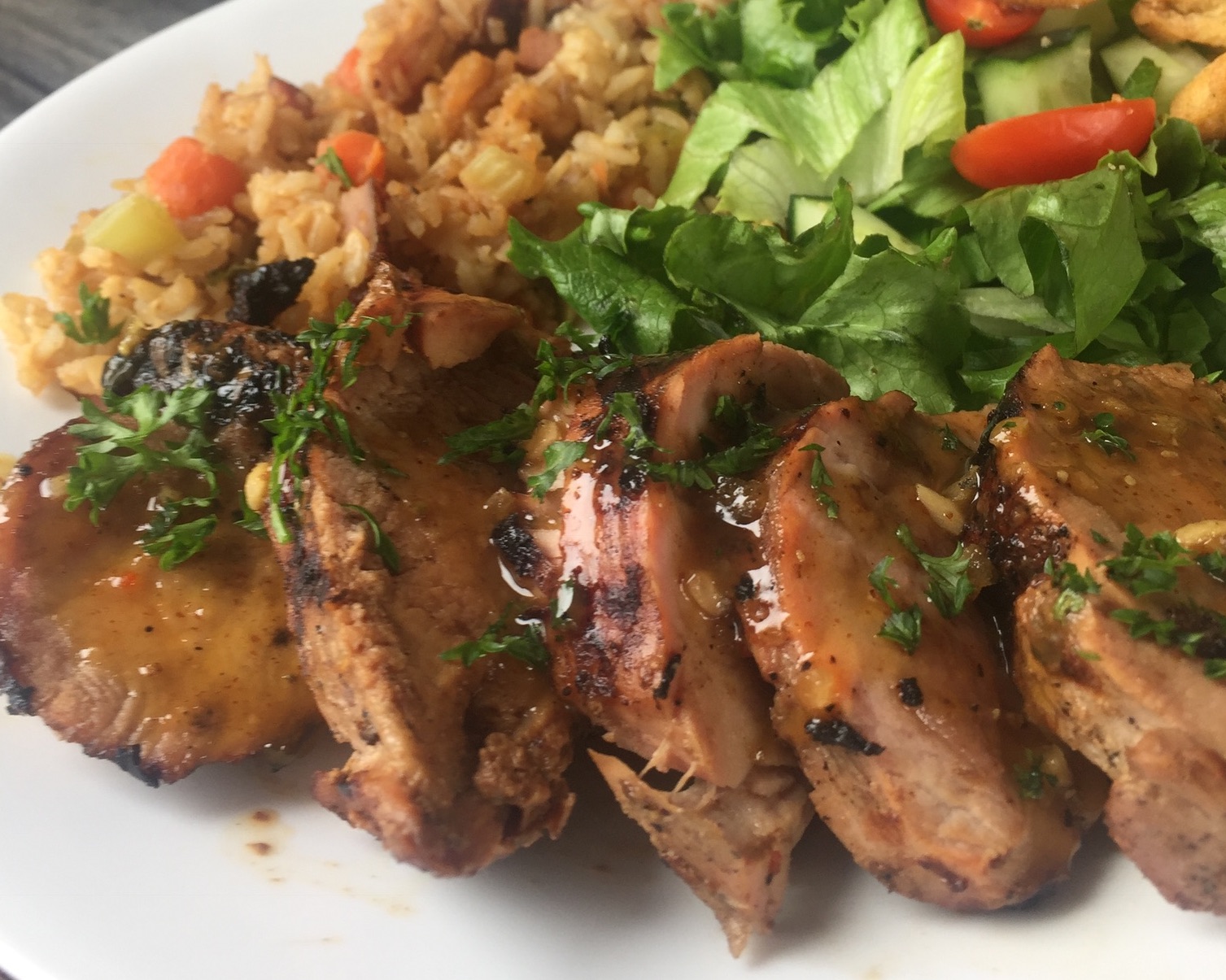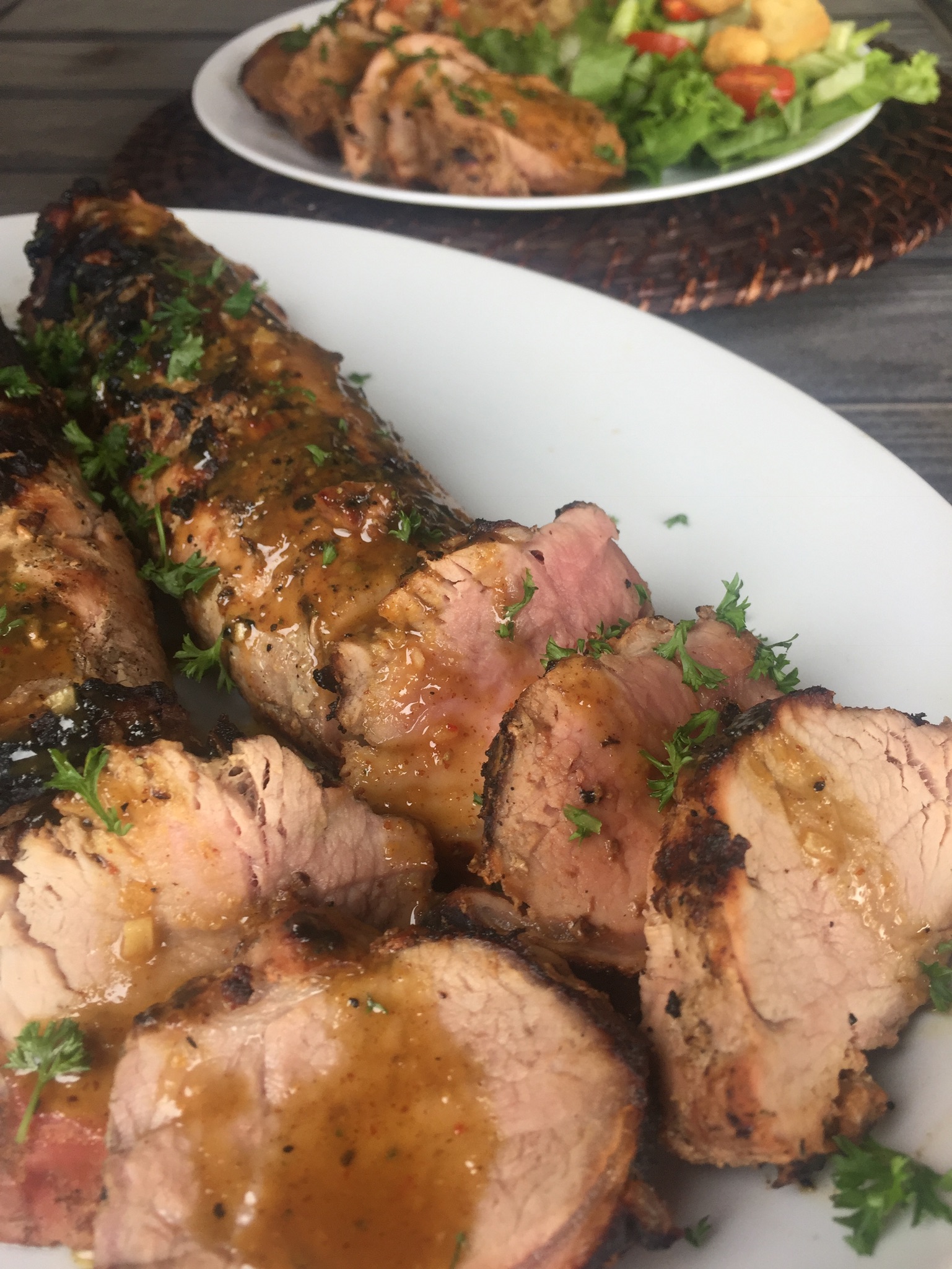 This week there are tons of great deals on meat. Whether you are looking for beef roasts, chicken, boneless pork, ground turkey, etc., you'll find it all on sale this week! Login to Deals to Meals to find the best deals and then head over to your kitchen to whip up this simple recipe for Garlic Honey Mustard Grilled Pork Chops.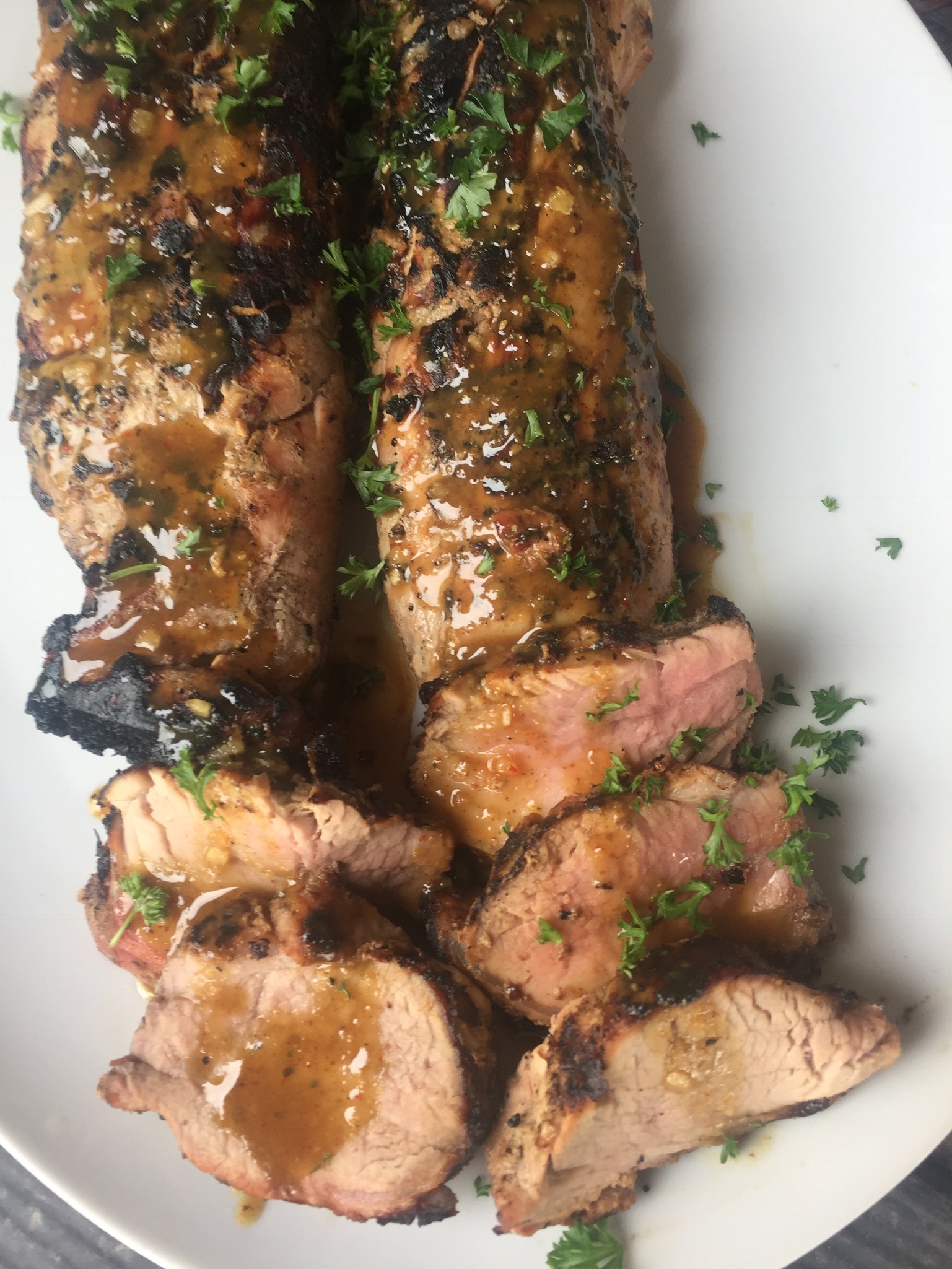 The other week Smith's had boneless pork tenderloins on sale so I bought several to add to my freezer. I pulled a couple out this week for dinner and grilled them with this delicious marinade.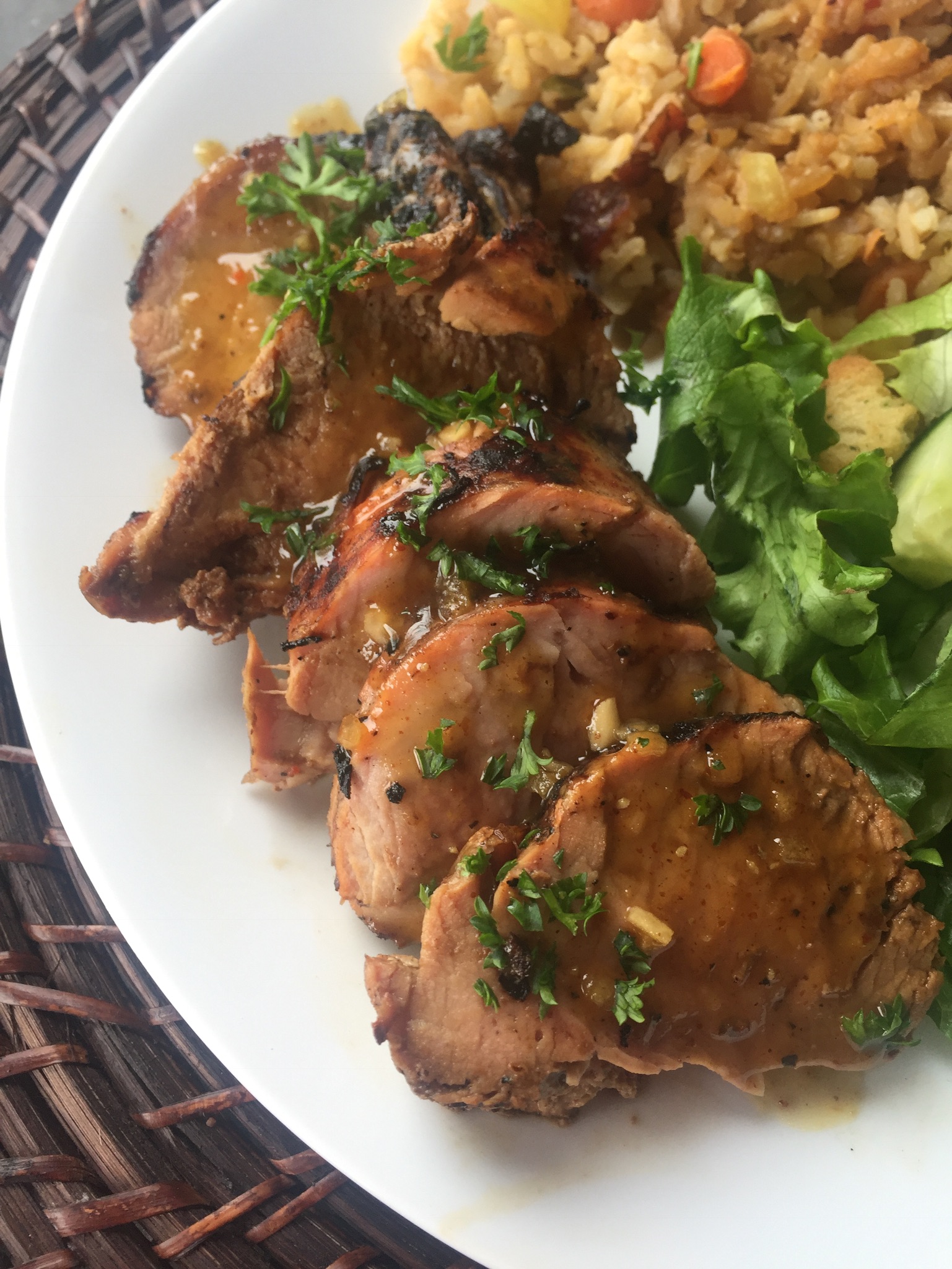 It was SUPER simple to make, but plated up like a gourmet meal I had spent all night cooking. Serve with a fresh salad and some fried rice, or rice pilaf and you have a meal perfect for any night of the week!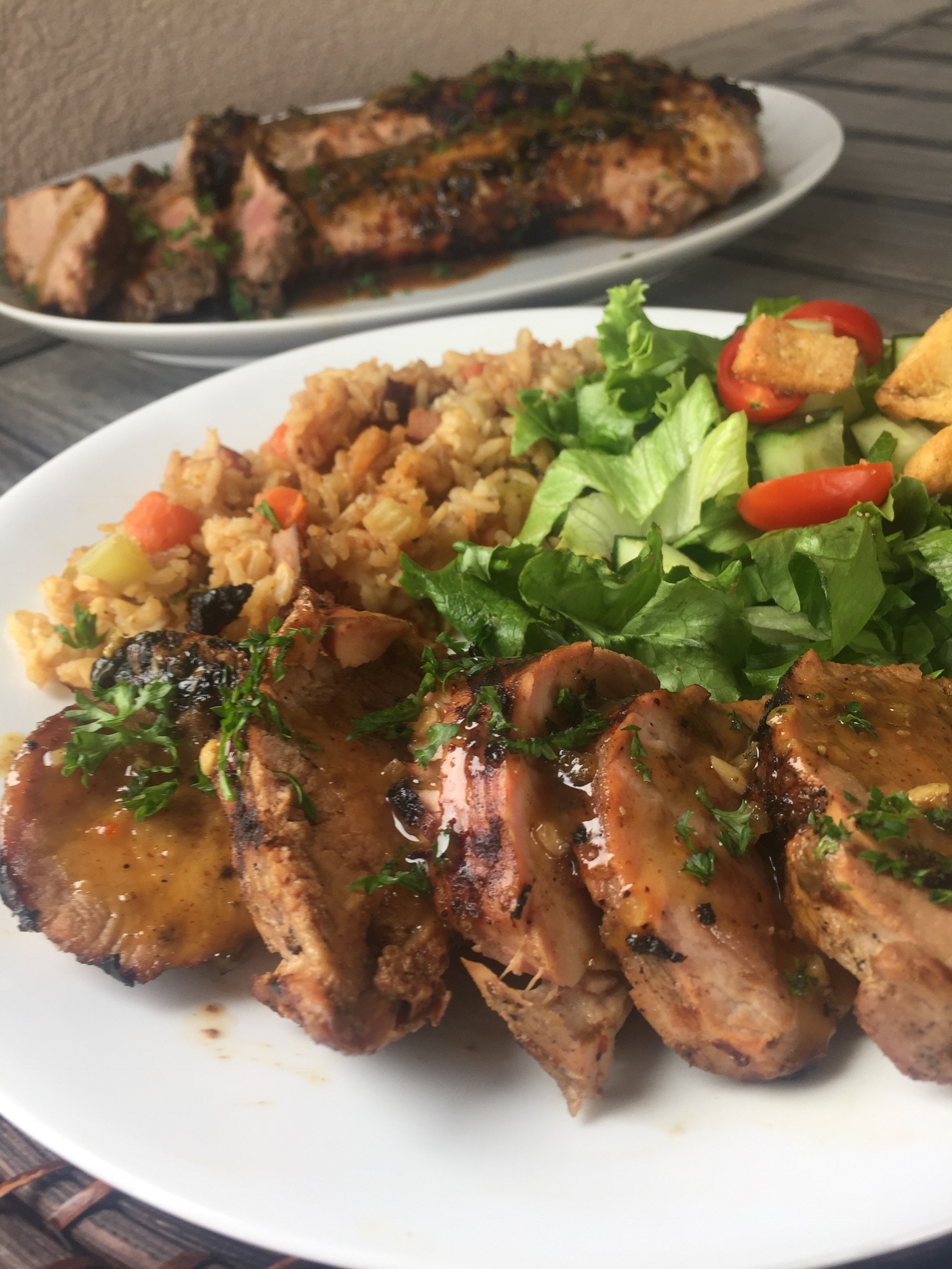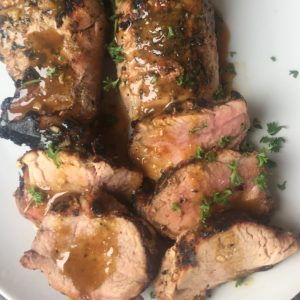 Ingredients
2

lbs.

boneless pork chops

tenderloin or boneless ribs

1/3

cup

honey

1/4

cup

Dijon mustard

3

Tbs.

spicy brown mustard

1

Tbs.

water

1

Tbs.

dried onion

or fresh diced small

1

tsp.

black pepper

1

tsp.

salt

2

Tbs.

olive oil

2

Tbs.

soy sauce

1

Tbs.

fresh garlic

minced

2

Tbs.

fresh parsley

chopped (garnish option)
Instructions
Place all of the marinde ingredients into a mixing bowl and whisk until combined. Place the pork loins, chops or tenderloins into a 9x13 baking dish and dab the top of the pork with some paper towels to make sure the pork is dry. Drizzle a fourth of the marinade over the pork and toss until both sides are coated in marinade. Put some saran wrap over the pork dish and keep in the fridge until ready to grill.

Heat an outdoor grill until medium-high heat. Add the pok to the grill and close the lid. Let the pork cook for 8-10 minutes (if cooking a tenderloin), or until the bottom of pork has nice grill lines and is cooked. Turn the pork to the other side and continue to grill for 3-7 minutes (depending how thick your pork is). When you slice through the center of the pork, you want it to be slightly pink, but juices run clear. If you are using pork chops and not a roast, your pork chops will cook in much less time. Just cook until cener is no longer birght pink. Serve with chopped parsley as a garnish and extra marinade fo rmore flavor.