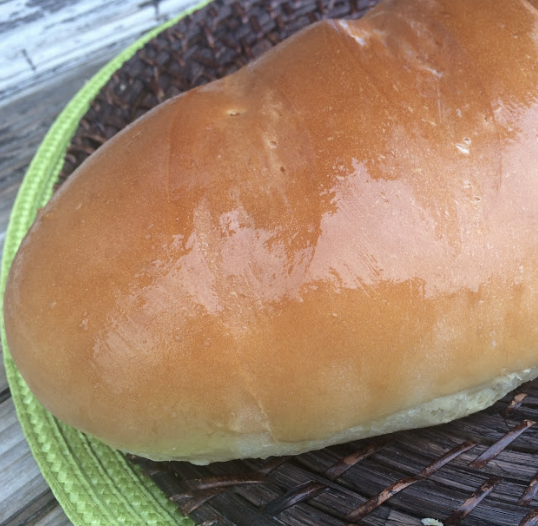 This is by far one of the most pinned and shared recipe on our blog. It is also one of the most simple bread recipes you will EVER make! This French Bread comes together in just about an hour and is so delicious and versatile. This dough can be used for homemade pizzas, homemade white bread, for homemade hamburger buns, calzone dough, etc. You name it, it's a very versatile dough you will love for generations! Enjoy 
Subscribe to
Deals to Meals on YouTube
so you don't miss any of our cooking videos. This is our most popular recipe on our blog {
Homemade French Bread
}, so we thought we'd show you how simple it is to make. Hope you love it! If you do, pass it along.  Thanks friends!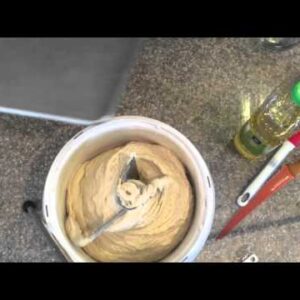 Ingredients
2 1/2

cups

warm water

2

Tbs.

yeast

3

Tbs.

sugar

2

Tbs.

white vinegar

1

Tbs.

salt

1/3

cup

oil

6 1/2 - 7

cups

flour

1

egg

well beaten

1

Tbs.

water
Instructions
Recipe makes two large loaves. In a large mixing bowl add the water, yeast and sugar. Let sit until bubbly, about 3-5 minutes. Then add the vinegar, salt, oil and flour, one cup at a time. Knead on medium speed for 10 minutes. Place the dough into a greased bowl and let it raise to the top, punch it down and raise again, repeated 2-5 times. Once this has been done multiple times put the dough on a greased countertop and divide into 2 sections. Spray a cookie sheet with cooking spray and sprinkle a thin layer of cornmeal on the bottom of the sheet. Roll the dough balls into long french bread shapes. Place on the cornmeal covered cookie sheet and slash the tops of the bread diagonally with a very sharp knife. Combine the egg and water together and beat well. Take a brush and spread the egg and water mixture over the bread loaves, this will make the crust crunchy, shiny and golden brown during baking. Let the loaves rise for 30 minutes or until doubled. Preheat the oven to 375 degrees and bake for 25-30 minutes.
Also, check out our video for
Homemade Rainbow Bread-
-you're going to love this video too! This bread is the perfect activity this spring.
Also, want to
see us take on
some famous couponers to answer the age old question "To coupon, or not to coupon?" See how much money we saved, and how much easier it was to shop the way we teach on
Deals to Meals
and STOP clipping those coupons and save BIG money!