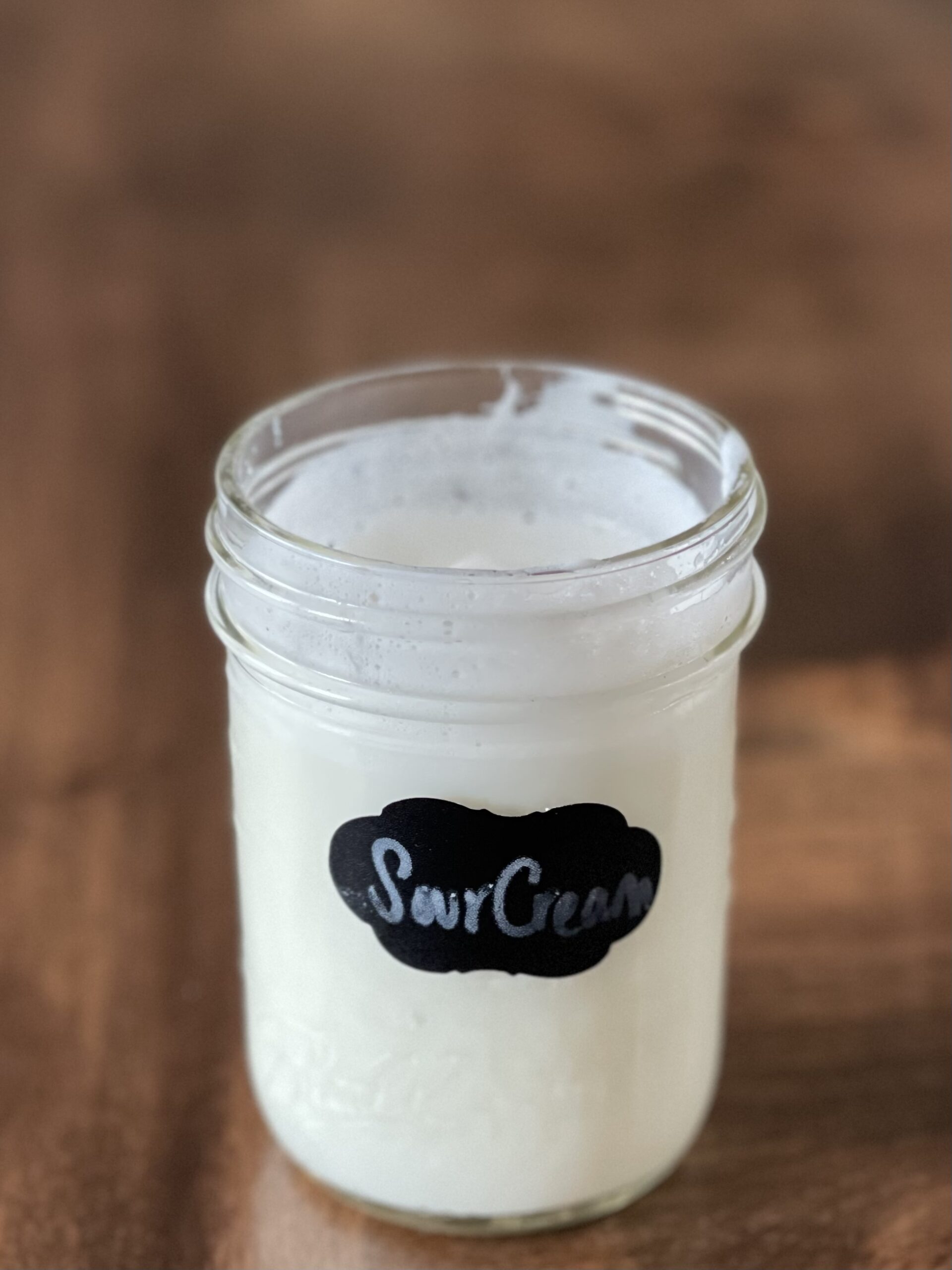 Can you believe you can make Homemade Sour Cream all from your food storage? You got that right! Homemade Sour Cream only takes a few ingredients and makes a pretty great substitute. You will need to keep this mixture in the fridge over night but then it ends up being pretty thick and great to use on tacos, baked potatoes, burritos and all your favorite recipes.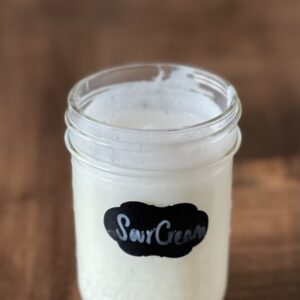 Ingredients
1

cup

cold water

3/4

cup

Thrive Life Powdered Milk

1/2

cup

boiling water

1

tsp.

white vinegar

Dash of salt
Instructions
Boil the water on the stove or in the microwave until super hot.

Put the powdered milk in a glass bowl. Pour the hot water over the milk and whisk until smooth..

Add the cold water to the mixture as well as the white vinegar and dash of salt.

Whisk until smooth.

Keep the sour cream in the fridge until sets and becomes more thick.