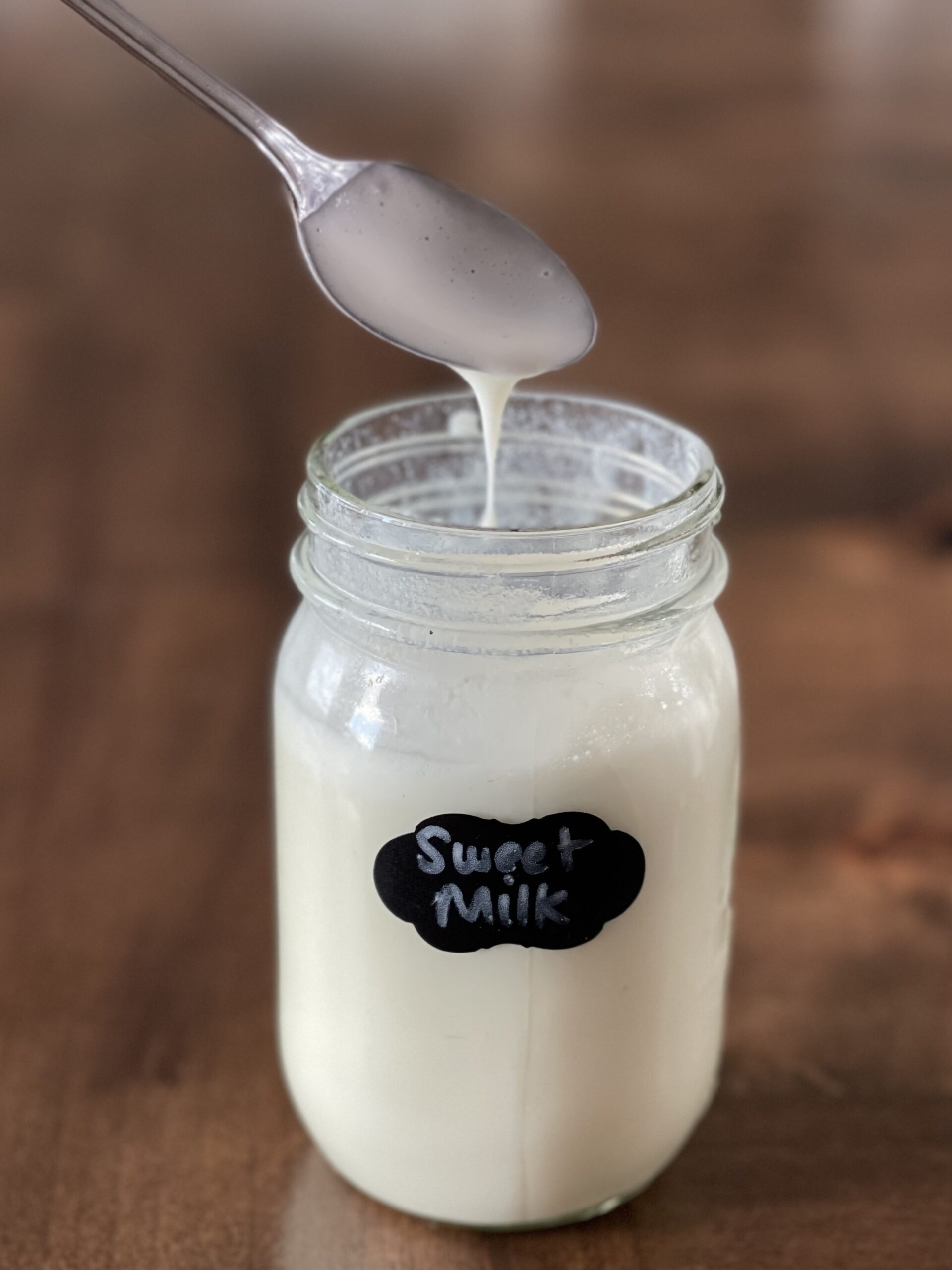 Don't spend several dollars for a small little can of sweetened condensed milk! Make it from scratch from your food storage. Using Thrive Life's Powdered Milk (one of my favorite products) you can make sweet milk with only food storage ingredients. Here's the recipe, hope you enjoy!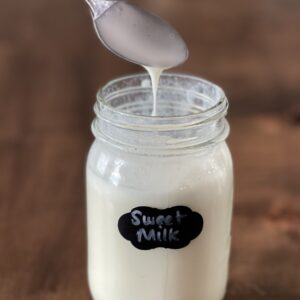 Ingredients
1 1/2

cup

Thrive Life Powdered Milk

3/4

cup

granulated sugar

1/2

cup

boiling water

2

Tbs.

Thrive Life Butter Powder
Instructions
Boil the water on the stove or in the microwave until super hot.

Pour the boiling water into a blender. Add the sugar, powdered milk and butter powder.

Blend until smooth and thick. Scrape down the sides as needed.

Condensed milk is typically thick and syrupy. If your homemade condensed milk is too thick you can add a little more hot water.

Store in an airtight container for up to a week. Mixture will get thicker as it sets in the fridge. It will loosen up when it's brought back to room temperature.

1 1/3 cups of this mixture equals one 14 oz. can.