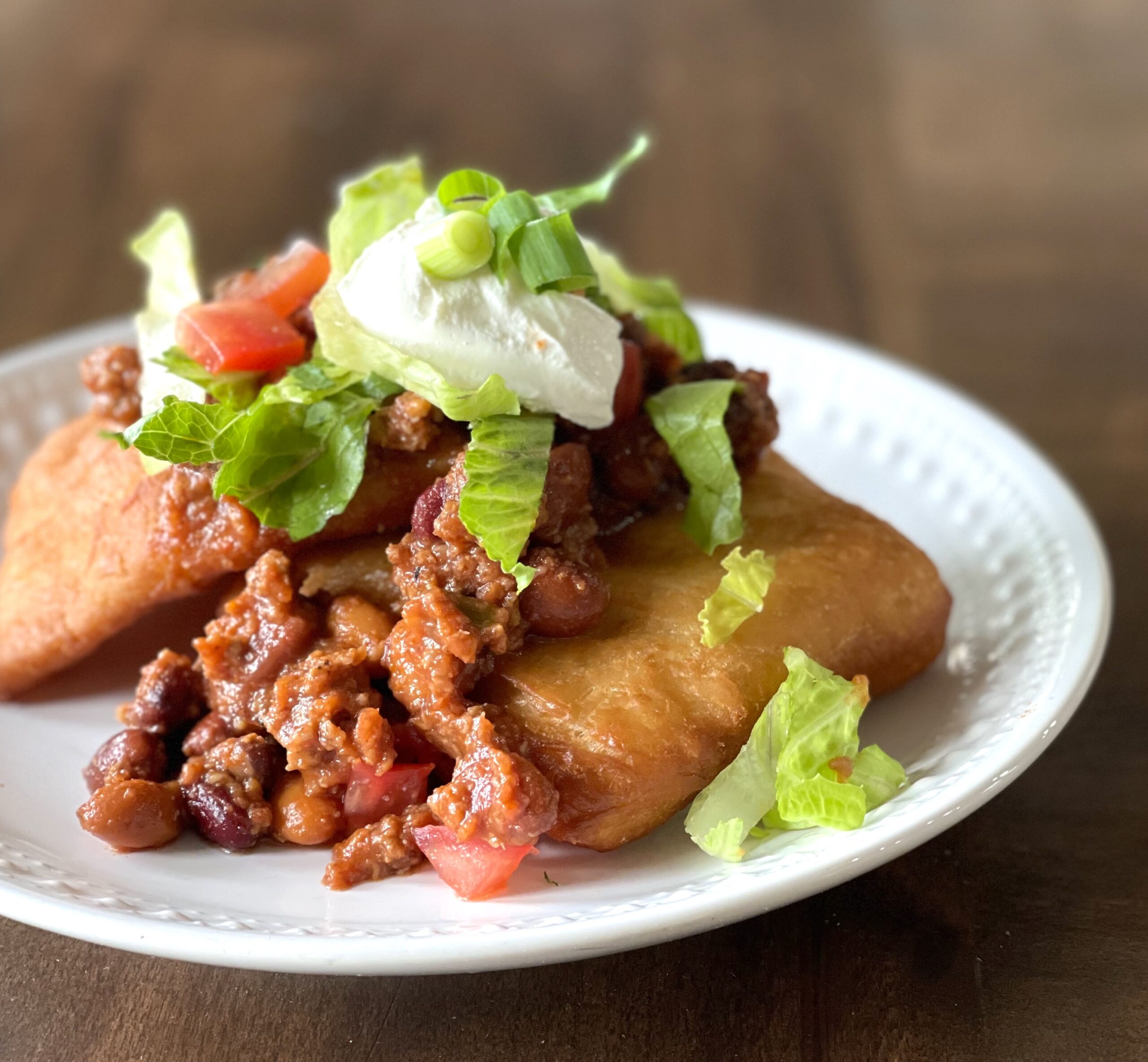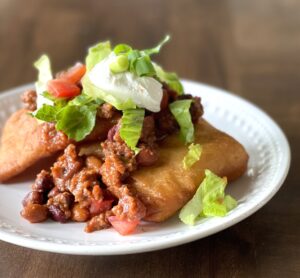 Navajo Fried Tacos are one of my all-time favorite meals to serve in the cooler months. There isn't anything quite like a slightly spicy, homemade chili smothered on a soft and fluffy scone. Of course you have to have a warm scone with honey butter as well. Dinner and dessert here we come! If you watched my Instagram video yesterday all about food storage, you will know the importance of planning your food storage around complete meals. This is a perfect example of a meal you can make all from your food storage and enjoy any time of year! Whether you make your own chili or use a canned chili, these fried tacos are a fun way to bring in the fall season and enjoy comfort food everyone will love.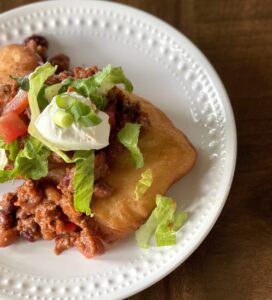 Use our recipe for Classic Chili and our Yeast Scones and you have everything you need to make this recipe complete and delicious. These recipes are also great ones to keep the ingredients on hand from your food storage. You can make everything but the fresh toppings from your food storage. Such a great recipe to stock up on those ingredients and make on those busy nights!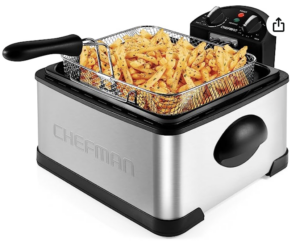 This deep fat fryer has been a favorite appliance in my kitchen for several years now! It's small enough to store in your cupboards or pantry and makes making scones, homemade donuts, churros and so much more, so easy & fun!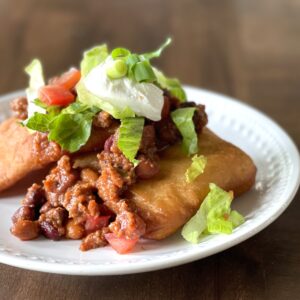 Ingredients
1

recipe Classic Chili

or you can use canned chili

Toppings:

Shredded Lettuce

Shredded Cheese

Sour Cream

Olives

sliced

Tomatoes

diced

Salsa
Instructions
Make the chili so it's ready to go when you make the scones. You can also use canned chili if you are in a hurry. Make the fried scone dough and start frying while you get the toppings ready. When the scones are done, top with the warmed chili and your favorite toppings.