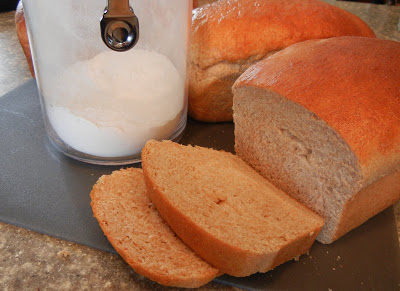 Bean month continues! Looking over my blog the past week you would think that I have not tried any bean recipes worth sharing. How untrue that is! My kitchen has been nothing but bean-central for the past week and I am excited to share several of my favorite recipes with you in the next few days (and weeks). I taught my monthly food storage class and had a lot of fun sharing with my friends and family all of the many uses and recipes you can use beans in (video hopefully coming soon of our class). We tried everything from bean cupcakes and bean cookies to bean soups, dips and breads. For those who think beans are not something you would like to store much of in your food storage, think again! Hopefully I will be able to share with you at least one way that beans can be incorporated into your family's diet.
If you do not like the texture of beans, give this recipe a try. Just like with the Pancake Mix, this recipe uses beans that have been ground into flour. Unless someone told you, you would never know that beans were in this bread recipe. By grinding your beans into flour you can easily add bean flour into nearly every bread or baked recipe you can think of. Just remember..with bean flour, a little goes a long way. Just like in this bread recipe, there is only 2 c. of bean flour, but that is just enough to add extra nutrients and protein, but not too much to overpower the flavor of the bread.
If you are bored of the same old homemade wheat bread recipe (although our wheat bread recipe is fabulous), this recipe will soon be a new favorite! The texture is soft, spongy, light and has a wonderful earthy flavor to it. I served this bread with a new recipe for Whipped Orange Butter and it was plain scrumptious!! Enjoy 🙂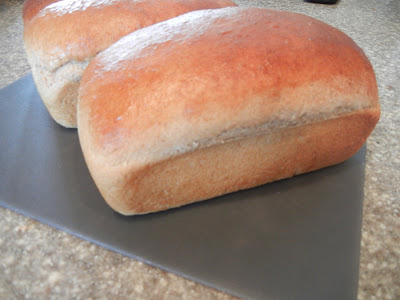 [buymeapie-recipe id='822′]
If you want a new and delicious specialty butter to spread on your bread, give this Whipped Orange Butter a try.
[buymeapie-recipe id='823′]