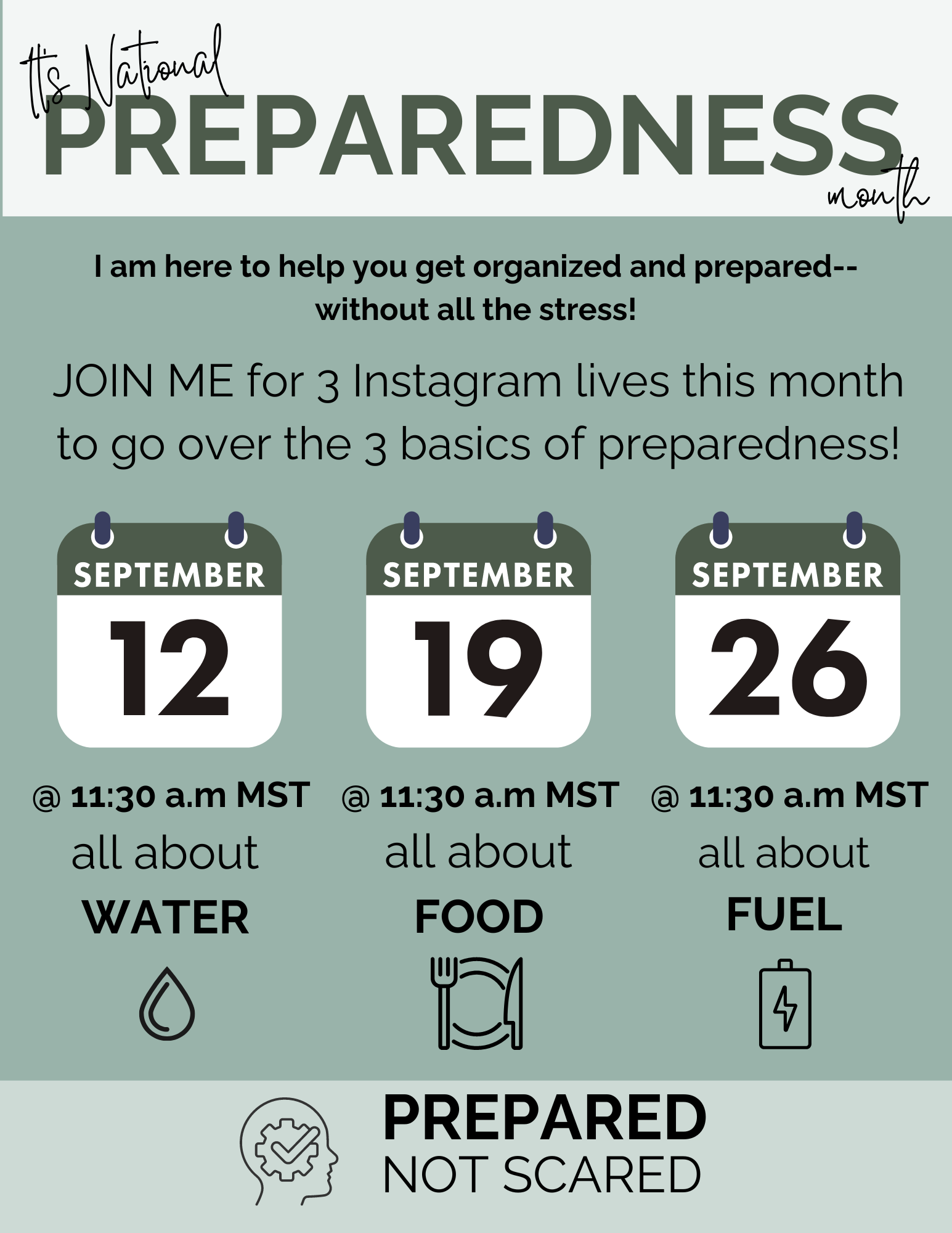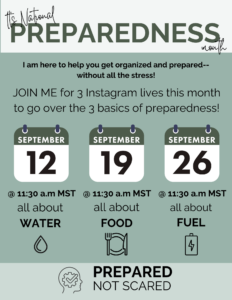 It's National Preparedness Month and I'm excited to help get you and your family prepared–the EASY way! Many people put off preparing because they don't know where to start and they feel overwhelmed. I am here to help you simplify the process and focus on those things that are most important.
Make sure and follow me on Instagram @DealstoMeals. Set an alarm for 11:30 a.m. MST every Tuesday in September for a 30 minute lesson on the three basics of preparedness: Water, Food & Fuel. I will help you know how to begin and give you only the most important information you need to know.
Hope you can join us! If not, check out my Instagram account following the post where the video will be posted for later viewing. Good luck preparing!