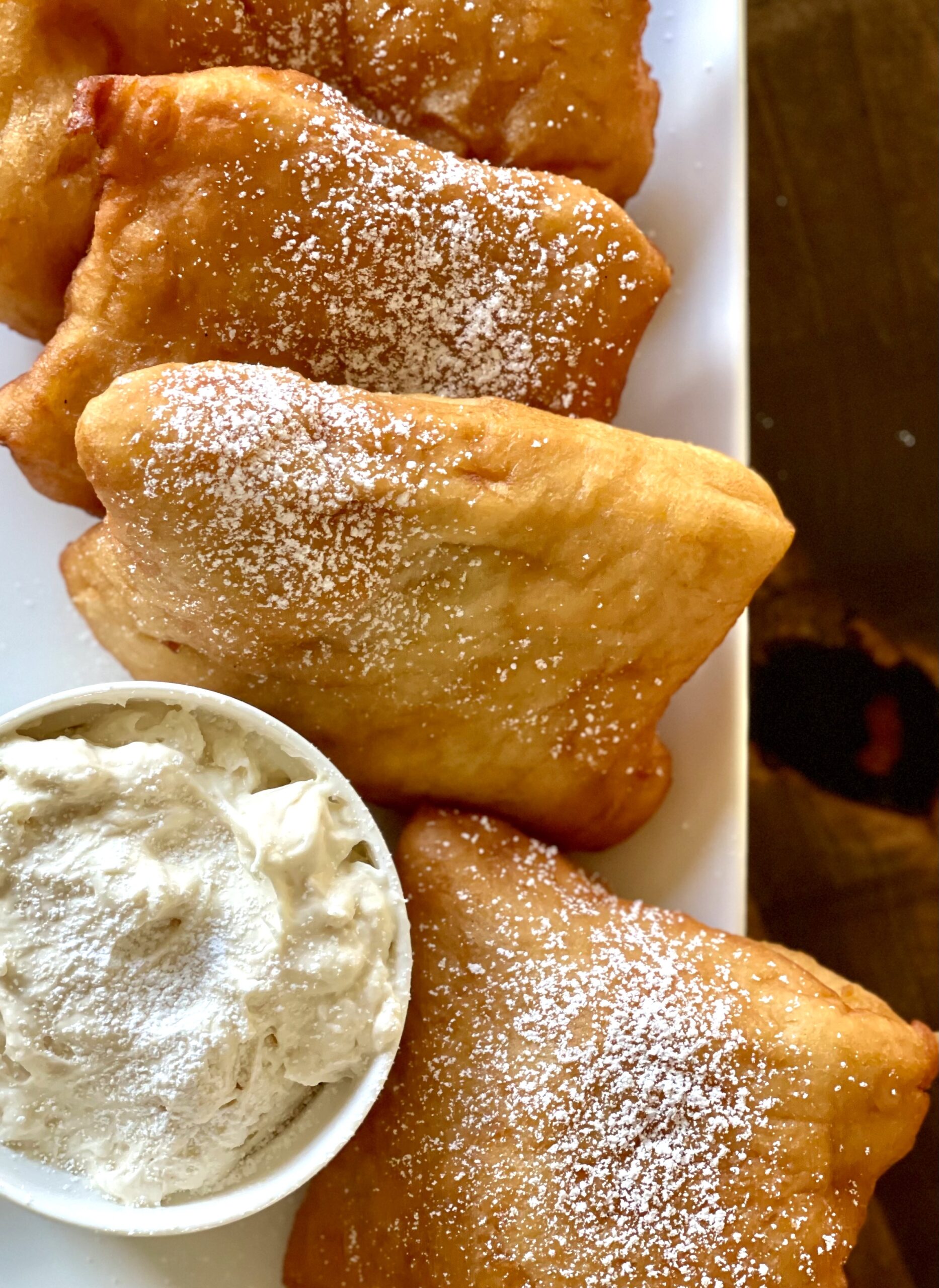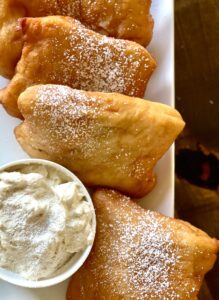 Are you ready for the most perfect Yeast Fried Scone recipe you will ever find? This recipe creates the most delectable, fluffy, light, airy scones that will melt in your mouth. No matter how or why you serve these scones, you are going to love them! There are a lot of dough recipes you could use for scones, but this one combines a yeast dough with eggs to make them extra rich and fluffy.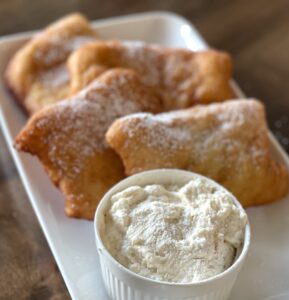 Whip up a batch of our Classic Chili and serve these scones as a Fried Navajo Taco. Your soft, fluffy, light scone will go perfectly with the homemade (or canned) chili and toppings of your choice. A delicious way to end your day. Serve the warm scones with our delicious recipe for Honey Butter and you'll be in heaven!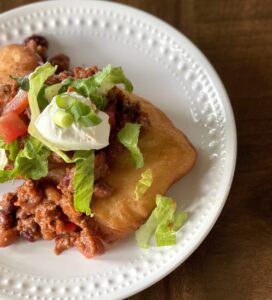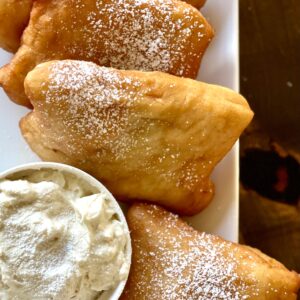 Ingredients
2

cup

hot water

2

Tbs.

yeast

1/2

cup

sugar

1/2

cup

oil

2

tsp.

salt

2

eggs

6-7

cups

flour

2

quarts

oil for frying

Honey or Jam
Instructions
In a mixing bowl with a bread dough hook, add the two cups of hot water to the bowl. To the hot water add the yeast and sugar and mix until combined. Let the yeast rest in the warm water for 5 minutes.

Add the oil, salt and eggs to the dough and mix.

Add the flour one cup at a time until the dough starts to pull away from the edges.

Let the dough knead for 5 minutes, turn off mixer and cover with a kitchen towel.

Let dough rest for 20-30 minutes until soft. Remove from the bowl onto a lightly floured counter top.

Heat the two quarts of oil in a frying pan until bubbles start to form around the edge. Take a small piece of dough and flatten it into a square or round shape. Put the dough into the hot oil and cook on both sides for a couple minutes or until golden brown.

Remove from the hot oil and let rest on a paper towel for a minute or two before eating. Serve scones with honey, jam or powdered sugar.

Continue to cook all of the scones carefully in the hot oil and serve.
Here is the recipe for our favorite Whipped Honey Butter.Enjoy!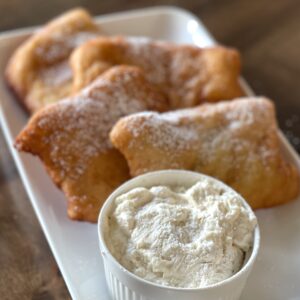 Ingredients
2

sticks butter

1

cup

honey

16

oz.

marshmallow cream/fluff

1/2

tsp.

vanilla extract

Dash salt

Dash cinnamon
Instructions
In a mixing bowl and with an electric mixer, whisk the butter until light and fluffy. Once the butter is light yellow in color, add the honey and continue to whip. Once all combined, add the marshmallow cream and whip just until all combined. Add the salt, vanilla and cinnamon. Once combined, serve on your favorite breads.