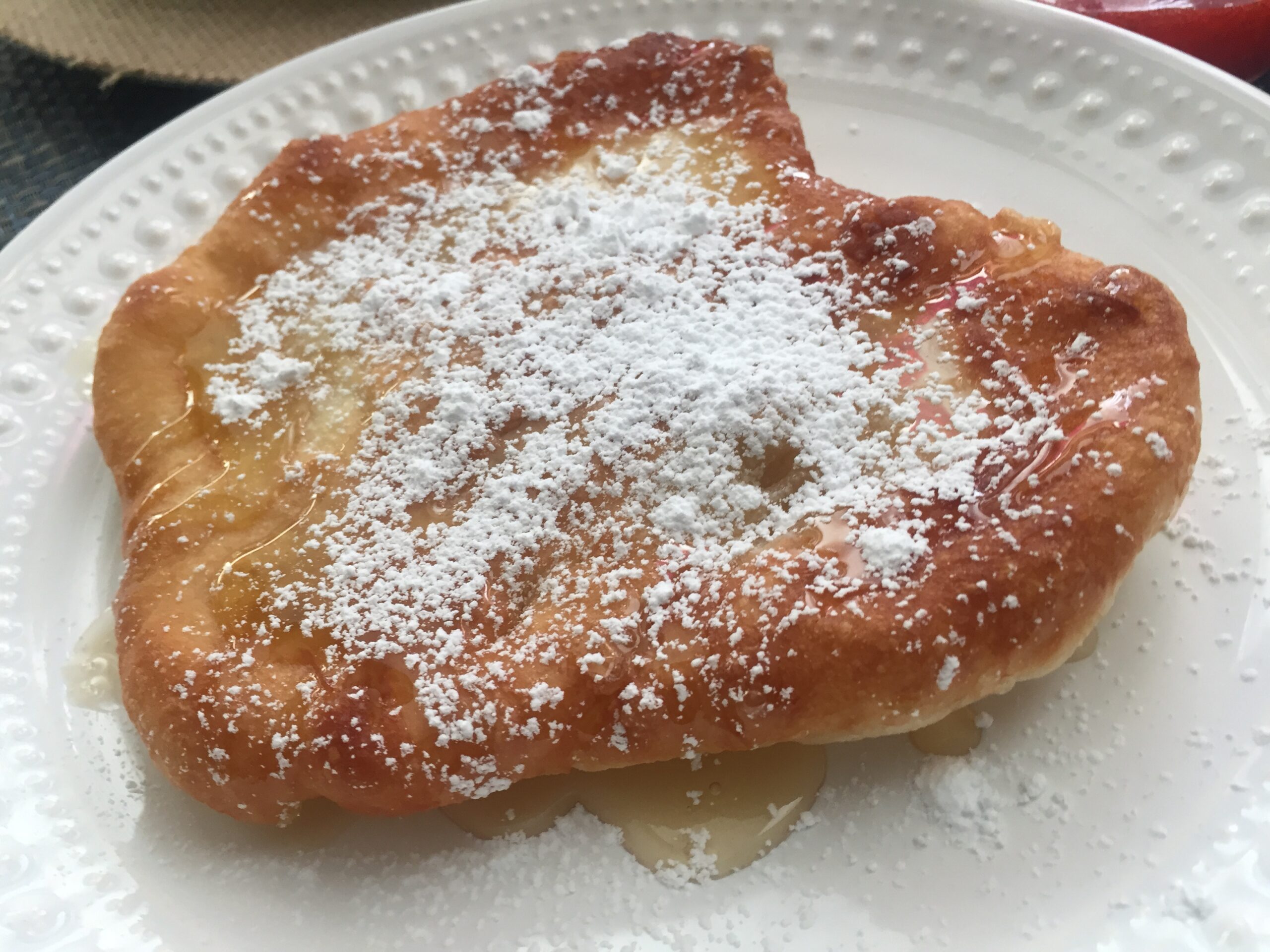 I know, I know, it's the New Year and you're probably hear looking for some healthy, vegetable filled, recipes. However, bear with me for one more recipe (okay, maybe two) that I can't help but share before I start focusing on the healthy and lighter recipes I have lined up for you. I'm afraid if I don't blog about these scones though, I will forget how amazing they were and lose the recipe in my files, and files of recipes. Our family loves homemade scones and although I enjoyed my previous favorite recipe, this one was WAY better and now needs to take the place of my go-to scone dough recipe.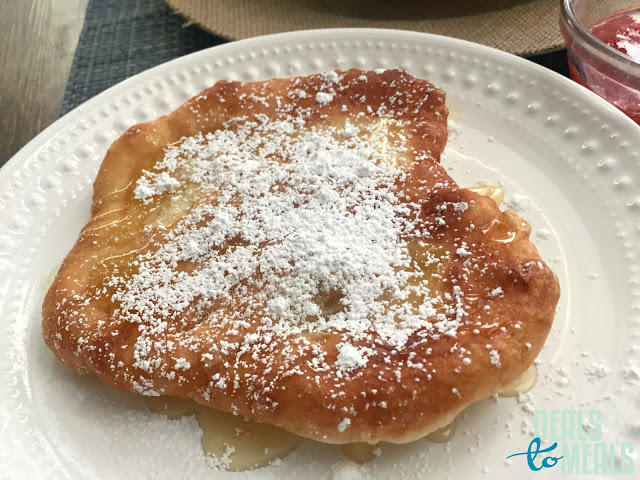 Call us crazy, but our family loves homemade navajo tacos. It's the perfect comfort food this time of year when it's cold outside and you're craving a warm, stick to your ribs, kind of meal. Not much is better than a homemade chili over a fried scone with all of your favorite toppings. It all melts in your mouth and is something we love to cook in the winter months. Now I know, these scones are fried. However, run a few extra miles at the gym and give yourself an excuse to make these now…or in a few months when your ready for a break from your dieting resolutions 😉 Either way, this is the scone recipe to book mark for anytime you're wanting this soft, spongy bread.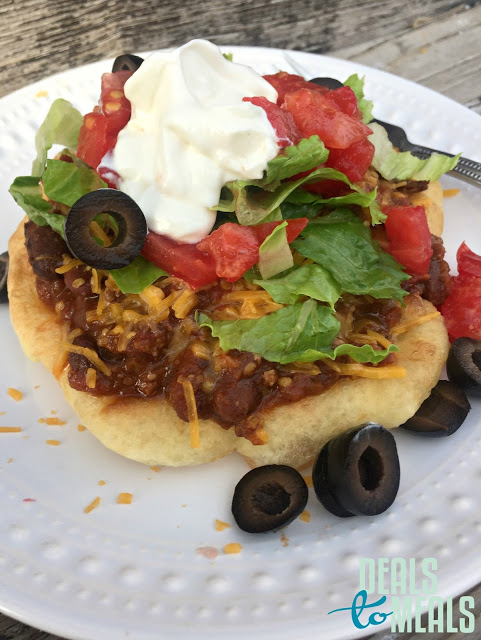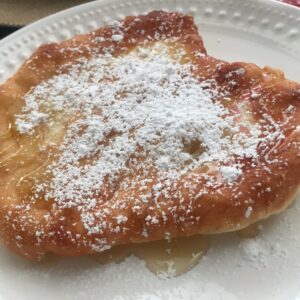 Ingredients
2

cup

hot water

2

Tbs.

yeast

1/2

cup

sugar

1/2

cup

oil

2

tsp.

salt

2

eggs

6-7

cups

flour

2

quarts

oil for frying

Honey or Jam
Instructions
In a mixing bowl with a bread dough hook, add the two cups of hot water to the bowl. To the hot water add the yeast and sugar and mix until combined. Let the yeast rest in the warm water for 5 minutes.

Add the oil, salt and eggs to the dough and mix.

Add the flour one cup at a time until the dough starts to pull away from the edges.

Let the dough knead for 5 minutes, turn off mixer and cover with a kitchen towel.

Let dough rest for 20-30 minutes until soft. Remove from the bowl onto a lightly floured counter top.

Heat the two quarts of oil in a frying pan until bubbles start to form around the edge. Take a small piece of dough and flatten it into a square or round shape. Put the dough into the hot oil and cook on both sides for a couple minutes or until golden brown.

Remove from the hot oil and let rest on a paper towel for a minute or two before eating. Serve scones with honey, jam or powdered sugar.

Continue to cook all of the scones carefully in the hot oil and serve.