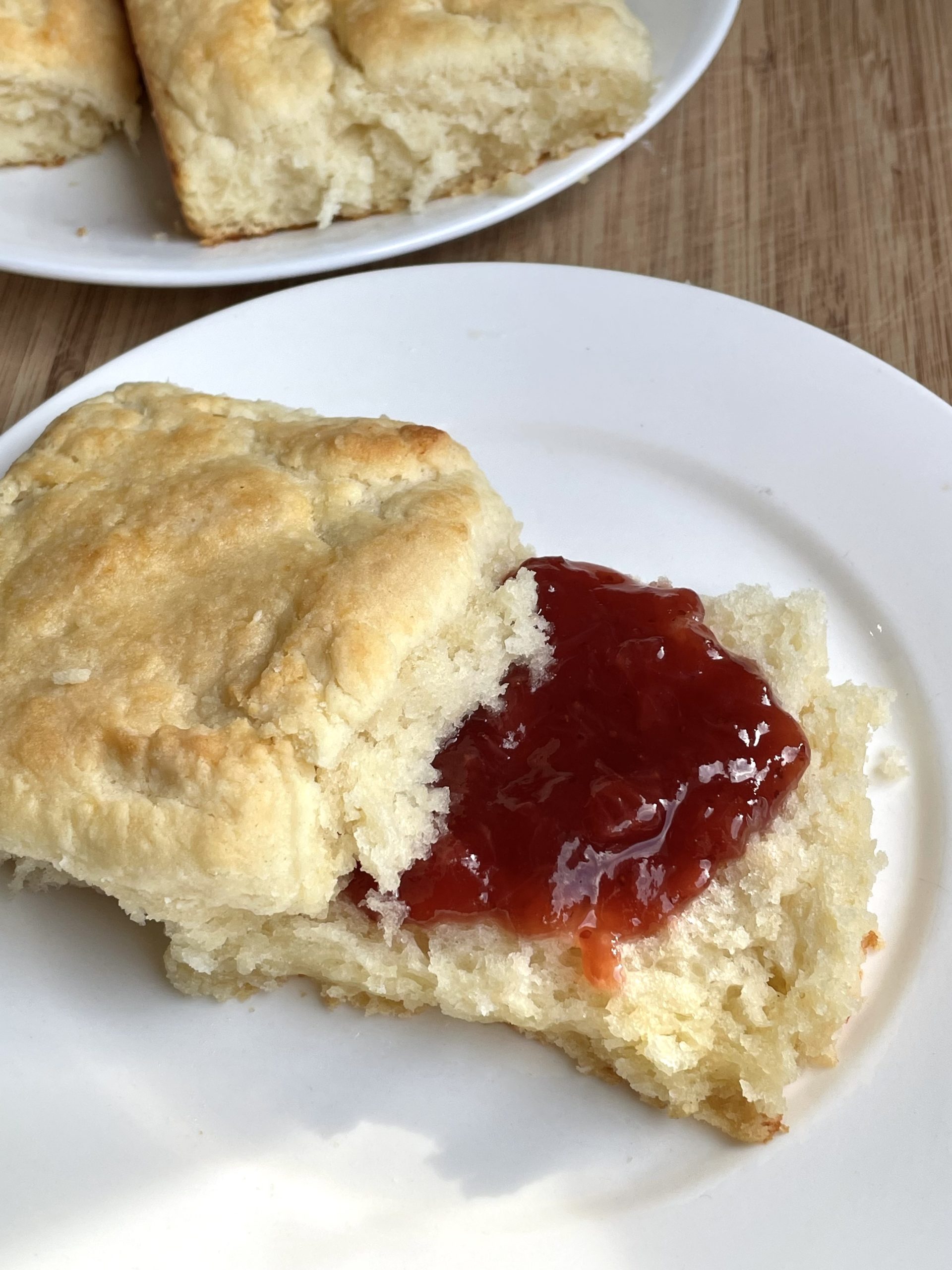 There are few things better than a warm, buttery, flakey biscuit coming out of the oven. Top a warm biscuit with jam, honey or gravy and I am in food heaven. I love this recipe for Mile High Biscuits but wanted to try a different recipe that my sister loves to make. I loved it equally as much. It's a much softer biscuit and the dough is a little harder to work with than my Mile High Biscuit recipe. These biscuits spread into each other in a pan and make for beautiful square biscuits. They are a different texture than some other biscuits but are SO super easy to make if you have Bisquick in your pantry.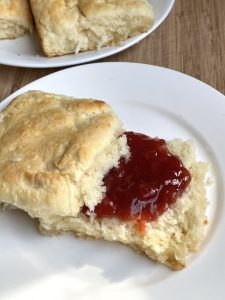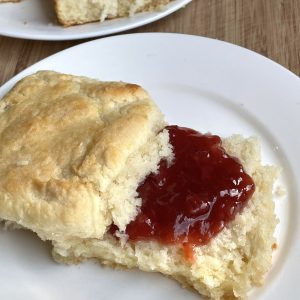 Ingredients
4

cups

Bisquick Mix

8

oz.

sour cream

3/4

cup

7Up

1

stick melted butter

half for the bottom of the pan and half for the top
Instructions
In a large bowl and with a large fork or pastry cutter, add the bisquick mix. Add the sour cream and 7up to the mix and gently mix in the wet ingredients into the Bisquick mix. Mix only until combined. Put some flour on the counter and dump out the biscuit batter onto the flour mixture. The dough will be fairly soft. Sprinkle some flour on the top of the biscuit dough and flatten the dough to about one inch thick. Use a cup to cut the biscuit dough into 8-9 biscuit portions. Melt a stick of butter and pour half of the butter into the bottom of a 9x13 pan. Place each biscuit piece into the pan and then brush the tops of the biscuits heavily with butter. Bake at 425 degrees for 10-12 minutes or until golden brown on top. Remove the biscuits from the oven and brush with extra butter. Serve.
If you don't have store bought Bisquick mix in your pantry, make your own. It's SUPER simple to make and can store on your shelf for several weeks.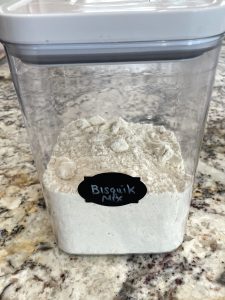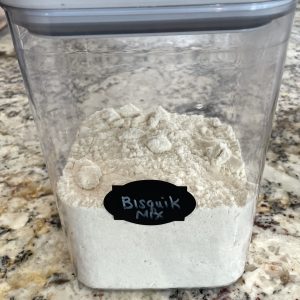 Ingredients
6

cups

flour

3

Tbs.

baking powder

1/4

cup

sugar

1

Tbs.

salt

1

cup

butter

softened
Instructions
In a mixer, add all of the ingredients together and blend until the butter breaks down into very small pieces. The texture should be crumbly and soft. You can keep this mix in a air tight tupperware for several weeks or use right away in the biscuit recipe. This recipe will make 8 cups worth of Bisquick Mix. You only need half of this recipe worth for one batch of biscuits. If you double the biscuit recipe you can use all of this recipe recipe amount.

If you are using this recipe for pancakes, add enough water to the mix to your desired consistency. Cook about 1/3 cup of the batter on a greased and hot, flat griddle until golden brown on both sides. Serve with syrup.
Give these biscuits a try and see how fun they are to make and top them with our delicious Sausage Mushroom Gravy that is made from ALL food storage. It's so delicious and the perfect topping for these biscuits. Yum!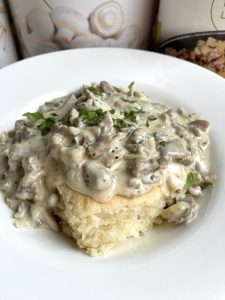 This biscuit dough will be quite soft. Add plenty of flour on the counter and top the dough with extra flour as well. Use a cup to cut the biscuits.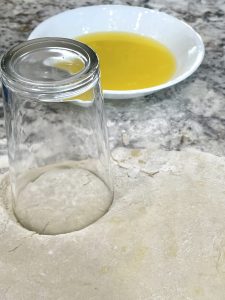 Melt butter and place on the bottom of your 9×13 pan and then brush the top with butter as well. Once the biscuits come out of the oven, brush with a little extra butter and serve however you wish. Enjoy!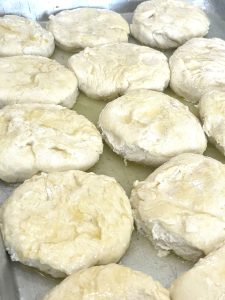 Once the biscuits come out of the oven, brush with a little extra butter and serve however you wish. Enjoy!