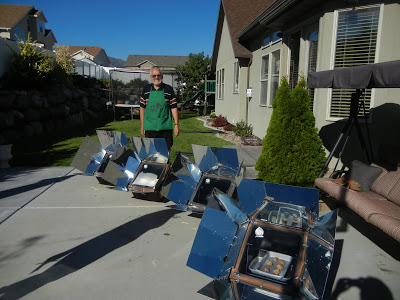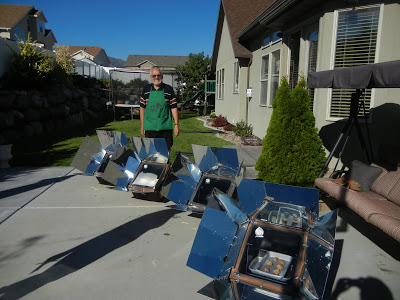 A couple weeks ago the owner of Sun Ovens came to our city and put on an amazing presentation. I had used my Sun Oven many times before this class, but was grateful for all of the new tips I learned. I hadn't thought of stacking cookie sheets in the oven to bake more cookies at one time. I was also amazed that you can cook a 18-20 lb. turkey in a Sun Oven–now that is cool! I can't wait to try that 😉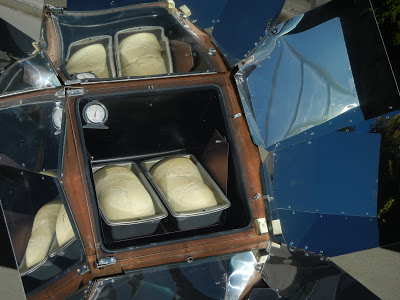 (The bread in the Sun Oven was so moist and soft–it was unbelievable and only took 40-45 minutes to bake)
I also learned that you can use your Sun Oven as a dehydrator. I have had a lot of fun drying sun dried tomatoes the past week. I love sun dried tomatoes but they are always so expensive I don't buy them often. The Sun Oven worked perfectly and in a few hours I had dried sweet and sour sun dried tomatoes. I keep these in a mason jar in my fridge (or freezer) for all of my favorite pasta or sandwich recipes.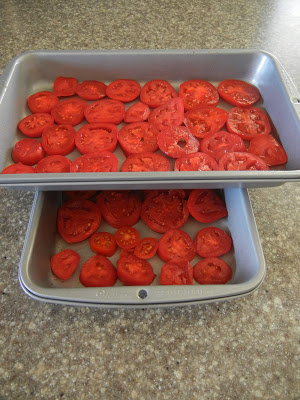 (To make sundried tomatoes all you need to do is slice tomatoes and place on a cookie sheet. Sprinkle with a little salt and pepper and place in the Sun Oven with the door slightly open and dry for 3-5 hours, or until dried but still soft)
The other day I baked my first meat recipe in my Sun Oven. I made my Grandma's BBQ Chicken and it worked awesome! I did forget to rotate my oven midway through the cooking process, but once I compensated for that, it worked fabulously. Whether you have a Sun Oven to cook in or not, here is a recipe for a very simple (and food storage friendly) BBQ Chicken recipe. My Grandma Lucy has been making this chicken dish since I was a little girl and my family loves it. Feel free to adjust the seasonings as needed. My family likes more spice so I add more cayenne pepper and paprika. If you like a little sweetness to your BBQ Chicken, I have also added peach or apricot jam to the sauce for a sweeter flavor (about 3 T.-1/4 c.). Hope you enjoy!
[buymeapie-recipe id='667′]Grandma's BBQ Chicken