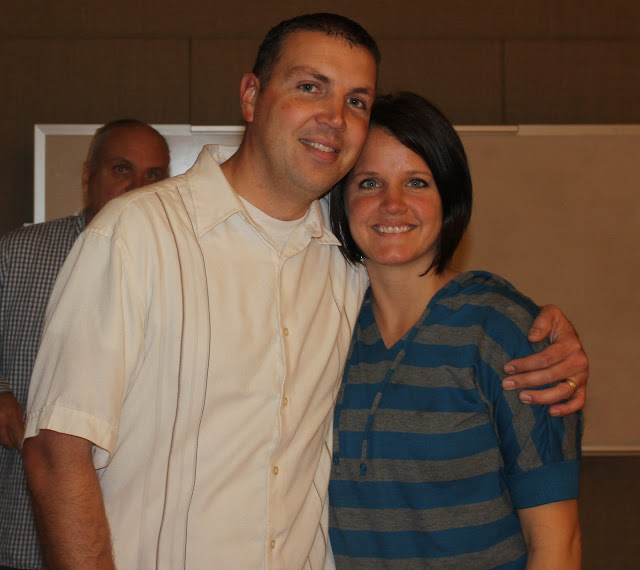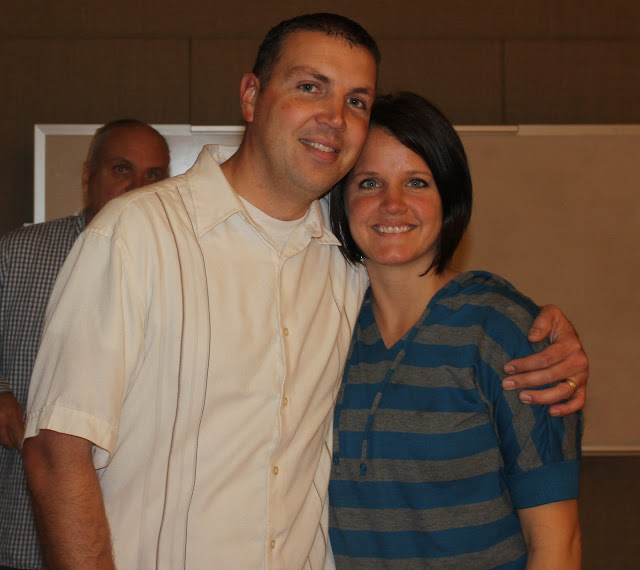 I know Thanksgiving has come and gone (I sure wish the weight would too! Ha). That seems to be the way we roll around here in my blog world…a few steps behind all of the time 🙂 However, I wanted to share some of my favorite recipes from the day and memories.
I have always a pictured a picture-perfect Thanksgiving, but for as long as I remember we have always had a large, extended family Thanksgiving in our local church building. We schedule out the church a year in advance so we can have room for all of the cousins, grandparents, aunts, uncles, etc. We have a large family and really enjoy being together, despite the craziness and chaos. The food however, is always totally amazing! My family (& my husbands) are all great cooks and so we have fabulous quality food but may not have crocheted doilies, center pieces or place cards. Someday perhaps we'll try to have a Kodak moment, but as for now, the best photos we have from Thanksgiving are with white boards as our back drop!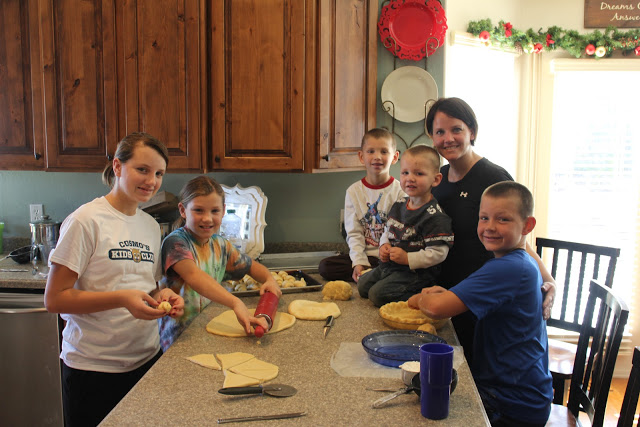 This Thanksgiving had to be one of my most memorable yet. There are few moments around our house that there seems to be peace in the world of our five children. I love them dearly, but they sure like to pester each other and drive each other crazy. Somehow this year, we ALL were in the kitchen for hours on end and had a really great time. I am not even sugar coating it. Some how we all were getting along, working together and NO one fought the entire morning. I am calling it a miracle and an answer to a secret prayer in my heart 🙂 I had my husband grab the camera and hurry and snap a photo before the moment was lost (sweaty workout shirt and all from me–I tried to work off a few extra calories that morning before I ate my heart out :)Those moments with my kids that day will be ones I will always be thankful for.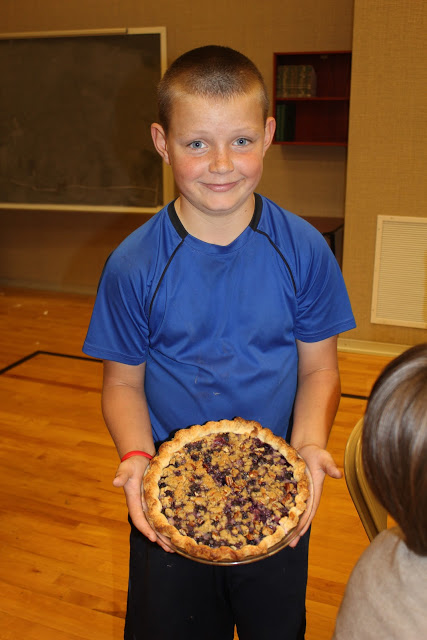 Since we were running late (of course), I asked my 11 year old son if he wanted to learn how to make pies. He was anxious to get started on the Thanksgiving feast and he needed something to keep him busy! I was shocked when he said he would. He was awesome at pie making! I think we might have a future pastry chef in our family. He made two pies completely from scratch and did the crust and fillings ALL by himself. I got him a recipe and he did the rest.
He used my
favorite pie crust
that is basically no-fail. It turned out beautiful and by using the parchment paper, he was able to roll it out thin and get it into the pie pans without making a mess. It worked great.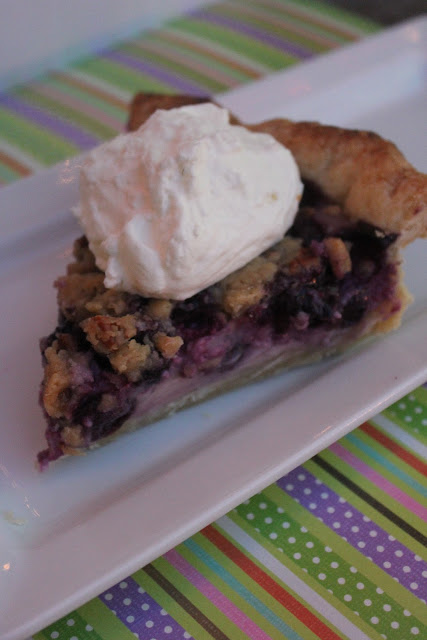 Out of the 20 pies that were at our Thanksgiving, his Blueberry Sour Cream was hands down my favorite. If you have ever had the Marie Callender's Blueberry Sour Cream Pie, this tasted just like it but was SO much easier to make. The crumble topping and the creamy blueberries were the perfect combination. So yummy! You have got to try this pie if you want something different and award winning. Here is the
recipe
for this pie.
His second pie he made was a Apple Pie with Pecan Crumble. It was incredible! The crumbly topping and the sweet apples were so great together. I loved it much better than two layers of pie crust. With fresh whipped cream it was the perfect end to an amazing Thanksgiving dinner, and would be great for any holiday events you have upcoming.
[buymeapie-recipe id='660′]
Another favorite recipe from Thanksgiving, besides all of these, was the fresh cranberry sauce. I had never made this before and was always set on having at least the canned cranberries at our table. However, this fresh cranberry sauce was SO simple to make, I am not sure I will ever open the other cans in my storage. It had such a better fresh flavor and I really liked the hint of orange in the sauce. It paired nicely with everything else on our plate and brightened up the flavor quite a bit. Give this fresh cranberry sauce a try the next time you cook up a turkey 🙂
[buymeapie-recipe id='662′]