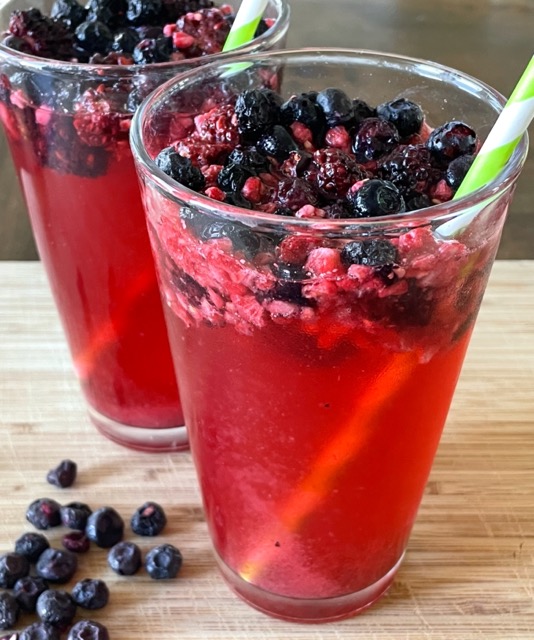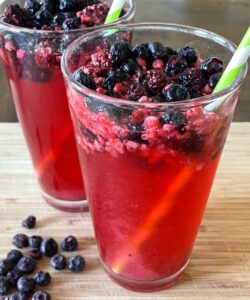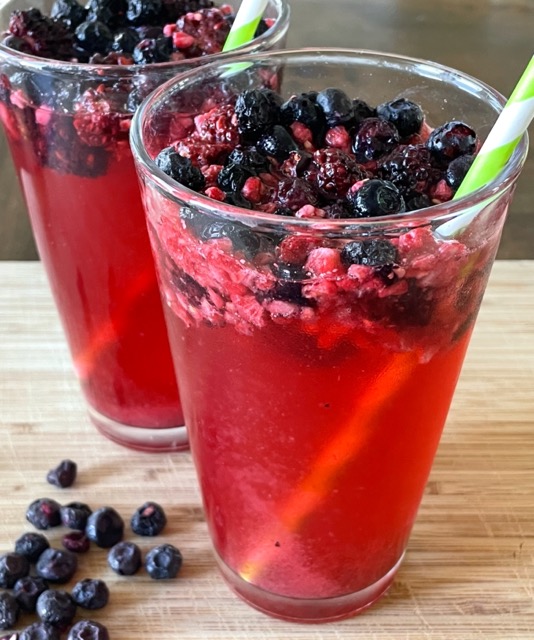 Before the long, hot days of summer are over you need to try this Triple Berry Lemonade. This is one of my favorite ways to use Thrive Life's Berries. Specialty drinks are all the rage but they cost so much money you can spend more than you are wanting over a short period of time. Plus, most are filled with lots of extra calories and cream. I have found I love using Thrive Life Berries to switch up my drinks and give them a little extra pizazz.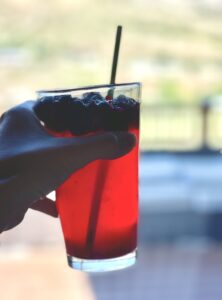 Thrive Life Berries are totally healthy and have no added sugars or preservatives. The recipe for this isn't even a recipe. It's basically your favorite lemonade drink mix (I like Crystal Light Lemonade) and add your favorite fruits. Simple as that…you are done and ready with a refreshing, flavorful drink that's much more fun to drink than water!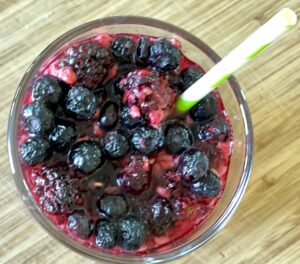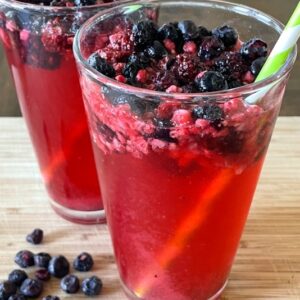 Ingredients
2

cups

cold water

1

packet Crystal Light Lemonade

2

Tbs.

Thrive Life Blueberries

2

Tbs.

Thrive Life Raspberries

1

Tbs.

Thrive Life Blackberries

1/2

cup

Ice Cubes
Instructions
Put all of the ingredients into a shaker bottle and shake until combined. Enjoy!