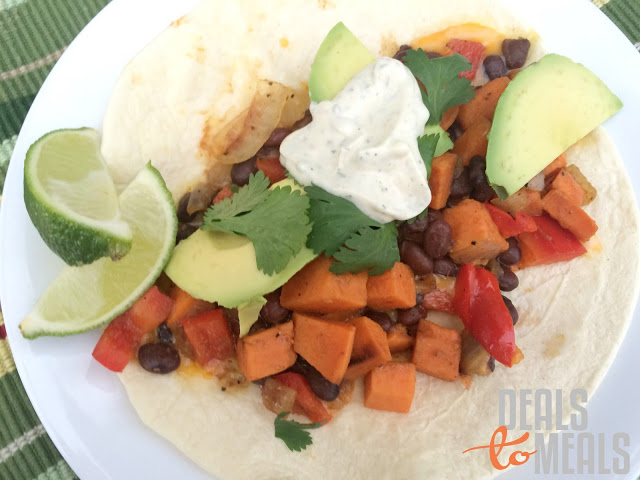 How was your weekend? Hope you had a good one! I wanted to start out this week with another healthy recipe for all of us 😉 Sometimes it can be tricky to stick to a healthy diet on the weekend, isn't it? I wanted to refocus our efforts (okay, mine anyway), on some more healthy recipes to help us get back on track with our healthy eating for 2016.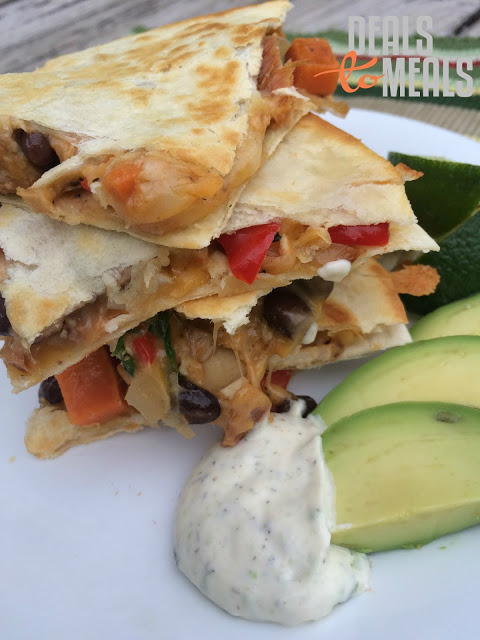 I love to try and have at least one meat-less dinner each week to help keep our food budget low and cut back on some calories. Many times that ends up being a breakfast dish like
Whole Wheat Waffles
, or something easy. However, the other night I wanted to make a dish that was a little more hearty–but still vegetarian. The sweet potatoes and the cumin powder and spices make these tacos so full of flavor, you won't even miss the fact there is no meat. You can always add grilled chicken to these tacos, but honestly, you don't even need it. With some melted cheese, black beans, cilantro, avocados, everything all in a soft tortilla, it's delightful! Happy, healthy eating!
[buymeapie-recipe id='99']