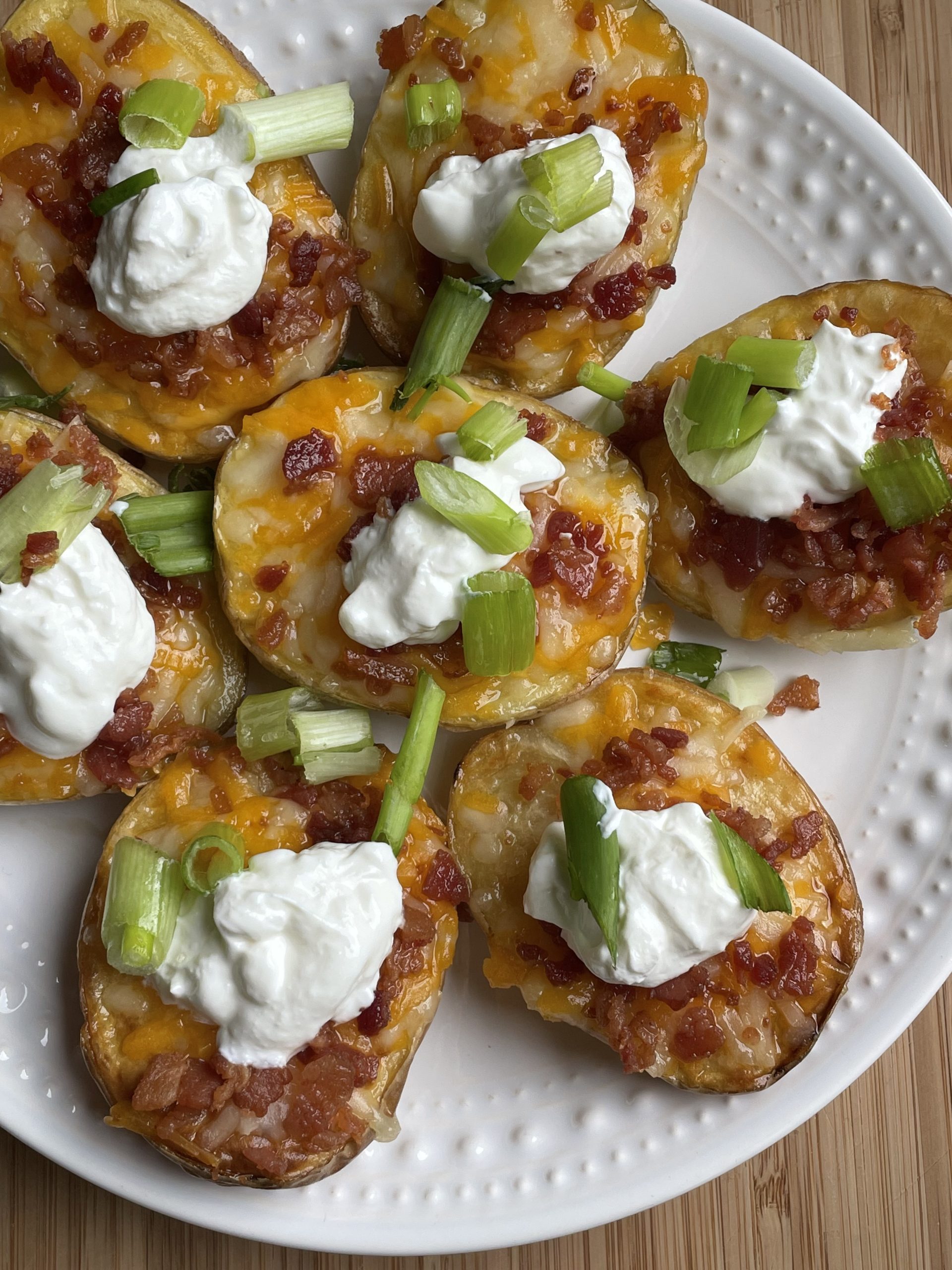 What is there not to love about a soft, smooth, buttery potato topped with crumbled bacon, cheese, green onions and cool sour cream? These Cheesy Bacon Potato Skins are the perfect side dish for any meal and are surprisingly easy to make. You're going to love them as a side, as an appetizer or as a meal. The gold potatoes are the perfect choice of potato for this dish. They are creamy, smooth and so soft in the middle but get nice and crispy on the outside. Enjoy!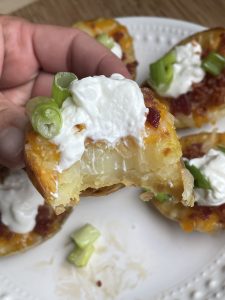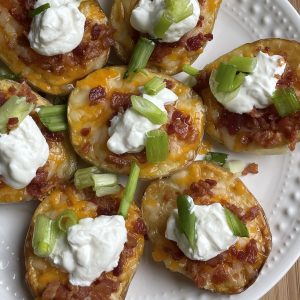 Ingredients
2

lbs.

gold potatoes

4

Tbs.

oil

Kosher salt

Black pepper

as needed

2

cups

shredded cheese

1

cup

crumbled bacon

½

cup

sour cream

1/2

cup

green onions

sliced
Instructions
Cook the bacon until brown & crispy (or use pre-cooked and crumbled bacon). Set aside and drain on a paper towel.

Preheat the oven to 400 degrees. Pierce each potato with a fork or knife. Arrange on a single layer on a baking sheet. Drizzle with oil and toss the potatoes so the outer layer is lightly covered in oil. Sprinkle the potatoes with coarse salt.

Bake until the potato skins are crisp and the potatoes can easily be pierced with a knife, about 30-40 minutes (longer or shorter depending how large the potatoes are).

Remove the potatoes from the oven and let them cool to the touch. Slice the potatoes in half lengthwise and place the cut side up on the pan. Top each potato half with cheese and crumbled bacon. Broil for 3-5 minutes. Remove and garnish with sour cream and sliced green onions.