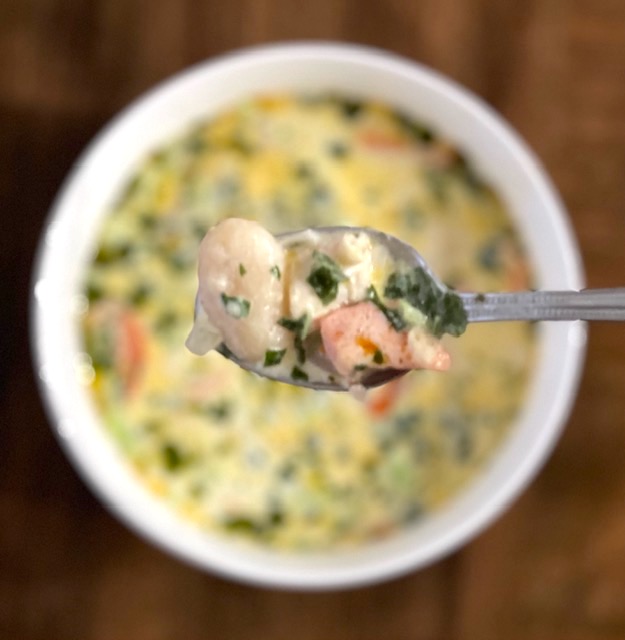 This soup is filled with tender vegetables, pieces of chicken and a hearty and creamy base. It is extremely delicious and only takes about 15 minutes to come together. Check out all of these freeze dried ingredients here for the best prices. Enjoy this soup and check out our other 2 soups we made today on our Instagram Live for quick and easy meal options.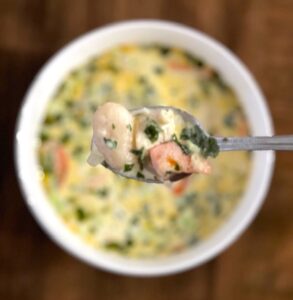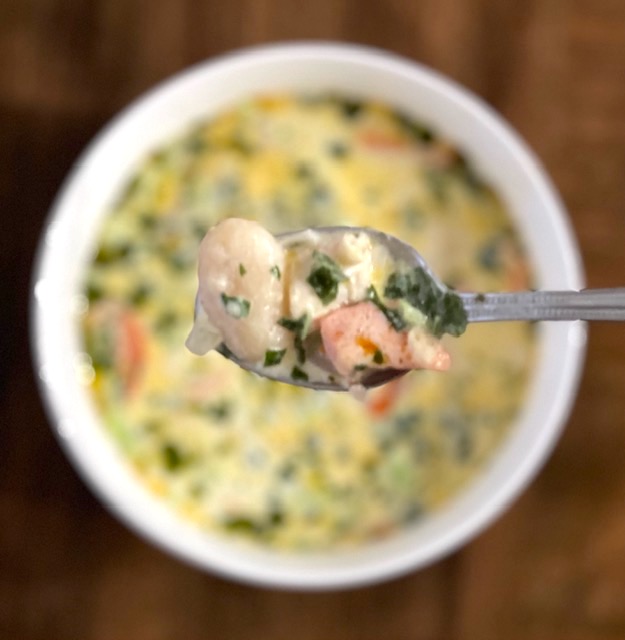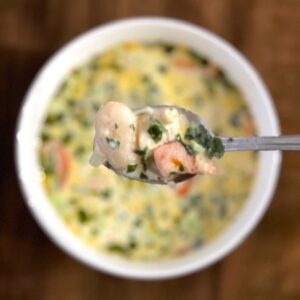 Ingredients
1/2

cup

olive oil

1

cup

Thrive Life Sliced Onions

1/4

cup

Thrive Life Red Bell Peppers

1/2

cup

Thrive Life Dried Carrots

2

cups

Thrive Life Chicken

4

cups

chicken broth

1

pkg. Gnocchi

2

tsp.

Thrive Life Diced Garlic

or garlic powder

1/2

tsp.

Black pepper

1/2-1

tsp.

Red pepper flakes

1

pint

whipping cream

or 1-2 cans evaporated milk

1/2

cup

parmesan cheese

1 1/2

cup

Thrive Life Kale

1/2

cup

Thrive Life Instant Mashed Potatoes
Instructions
Place the chicken in a bowl and cover the meat with water. Let the chicken hydrate for at least 10 minutes.

In a soup pot heat the olive oil to medium-high heat. Add the sliced onions, red bell peppers, carrots and saute. Drain the chicken from the water but keep the water and pour into a measuring cup. Add the chicken to the pot and continue to sauté.

To the measuring cup with the reserved chicken water, fill the rest of the 4 cups with chicken broth. I

Let the ingredients simmer for a few minutes.

Once the soup is boiling add the gnocchi pasta and stir.

Season the soup with all of the seasonings. Once the gnocchis are tender, stir in the instant potatoes, heavy whipping cream and kale. Stir until combined and turn heat to low. Let simmer until ready to serve. Top with parmesan cheese.