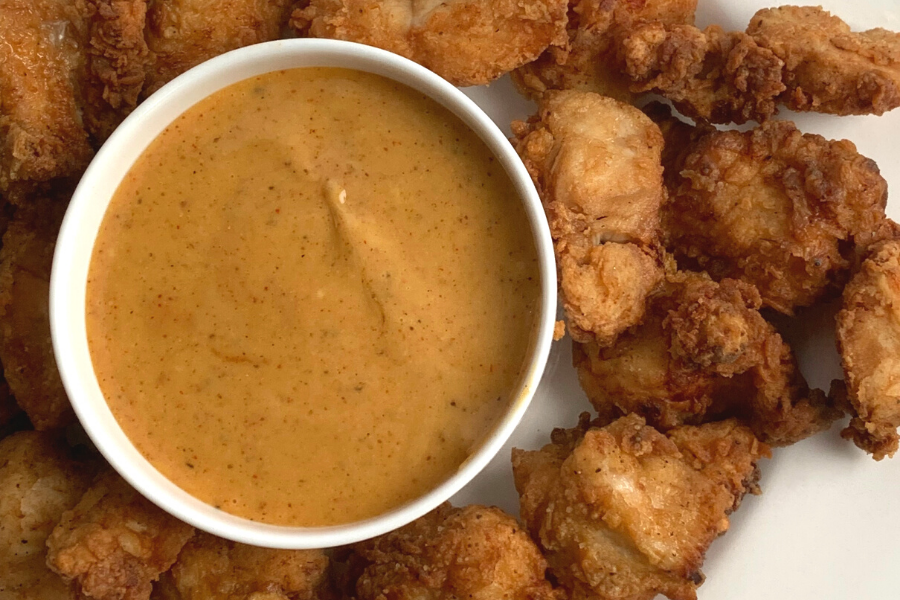 NEW WEBSITE LAUNCH: Thousands of Tried & True Recipes
For those of you who have followed our website for the past 14 years you know it is our recipes that bring people back to us each week. We have over 2,000 tried & true, unique, homemade recipes. Our recipe portfolio is one of the best on the web (in our humble opinion). Our recipes are so full of flavor & flair! I am not a fan of anything boring, dry or dull. I love to share my favorite recipes and flavors here with you on our site. All of our recipes are FREE and here for your enjoyment. Enjoy being able to print, organize and serve these delicious recipes with your family. Check back weekly for several new recipes and videos! Here is one of our newest favorite recipe's we'd love to share with you today.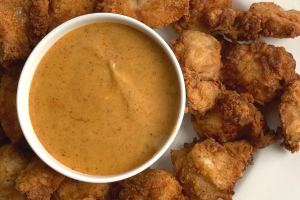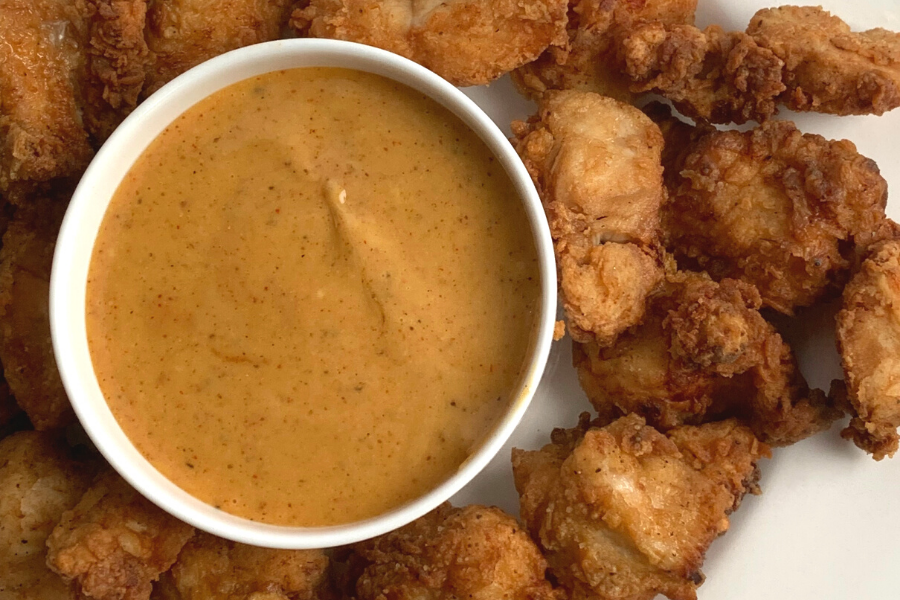 There really isn't anything quite like the tender, seasoned chicken nuggets from Chick-fil-A. I'm pretty sure my family has contributed to the Chicken-fil-A craze along with the rest of the country. Not only do I love the business philosophy of the owners of Chick-fil-A, but the quality of their food is outstanding. I can take or leave pretty much every other fast food joint, but if I can go to Chick-fil-A, I easily persuaded to stop in. My kids know I'm a sucker for a quick batch of these chicken nuggets and I'm SO excited to share our recipe so you can have these same delicious flavors in your own kitchen.
If you have chicken or chicken tenders thawed in your fridge, this recipe comes together pretty quickly. I love to make up several pounds of these and keep in my fridge for other recipes later in the week. One of our favorite's is this Winger's Salad recipe we can't get enough of!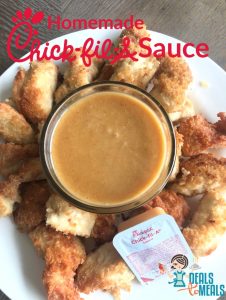 If you love Chick-fil-A's Sauce here is our copycat recipe for that as well. Love their Polynesian sauce too? Check out our recipe for that deliciously tangy-sweet dipping sauce.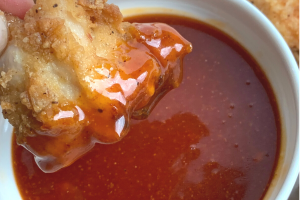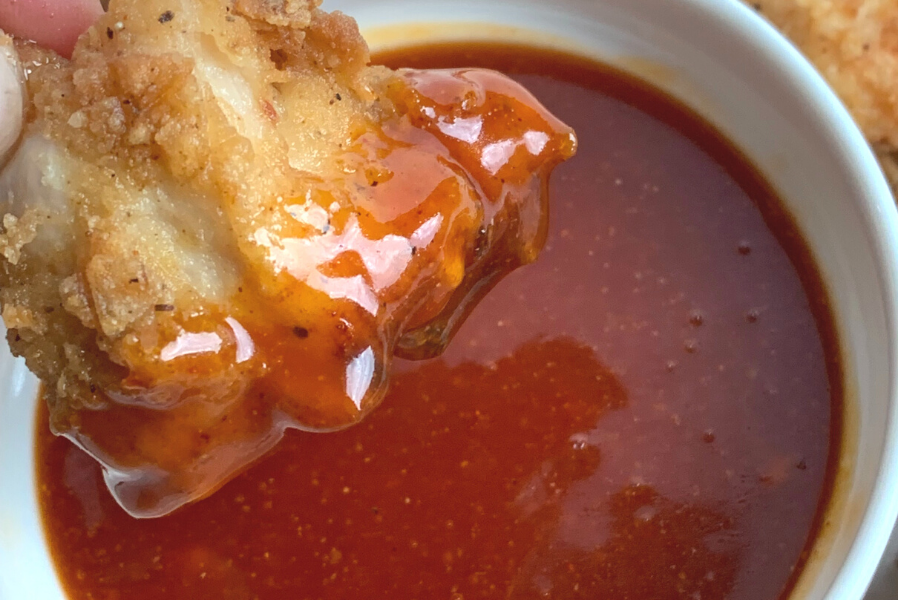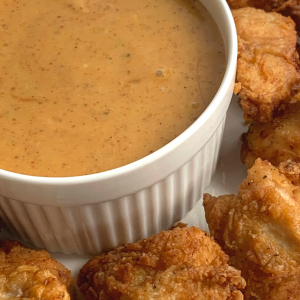 Ingredients
1

cup

milk

1

egg

1

Tbs.

Montreal Steak Seasoning

2

lbs.

boneless chicken tenders

1 ¼

cup

flour

2

Tbs.

powdered sugar

2

tsp.

Salt

1

tsp.

Garlic powder

1

tsp.

Black pepper

½

tsp.

Chili powder

½

tsp.

Paprika

Oil for frying
Instructions
In a large bowl whisk milk, Montreal Steak Seasoning. Put the chicken in the milk mixture and mix so that all is coated and place in refrigerator for at least 30 minutes

In another large bowl combine the flour, powdered sugar, salt, pepper, and chili powder and stir together.

In cast iron pot or sauce pan pour in oil so that its at least an inch deep on med/high heat. You can also use a deep fryer if you would like to fry the entire chicken piece. Baking can also be done but it won't be as crispy.

Remove the chicken from refrigerator and place about 8 pieces at a time into the flour mixture making sure all the chicken is coated with the flour and then place into the hot oil. Shake off a little of the flour mixture so it's not super clumpy and thick.

Cook each side for about 2-3 minutes or until golden brown (You want to make sure that chicken is no longer pink so you can cut one piece to test it out).

Place the cooked chicken on paper towels to soak up any extra oil. Repeat the same steps with the rest of the chicken.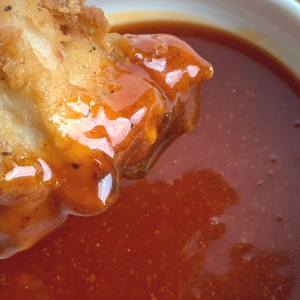 Ingredients
1

cup

French salad dressing

2

Tbs.

ketchup

1

Tbs.

Apple cider vinegar

8

Tbs.

honey

¼

tsp.

Dry mustard

¼

tsp.

Ginger powder

¼

tsp.

paprika

¼

tsp.garlic powder
Instructions
Whisk all of the ingredients together and keep in the fridge until ready to serve.