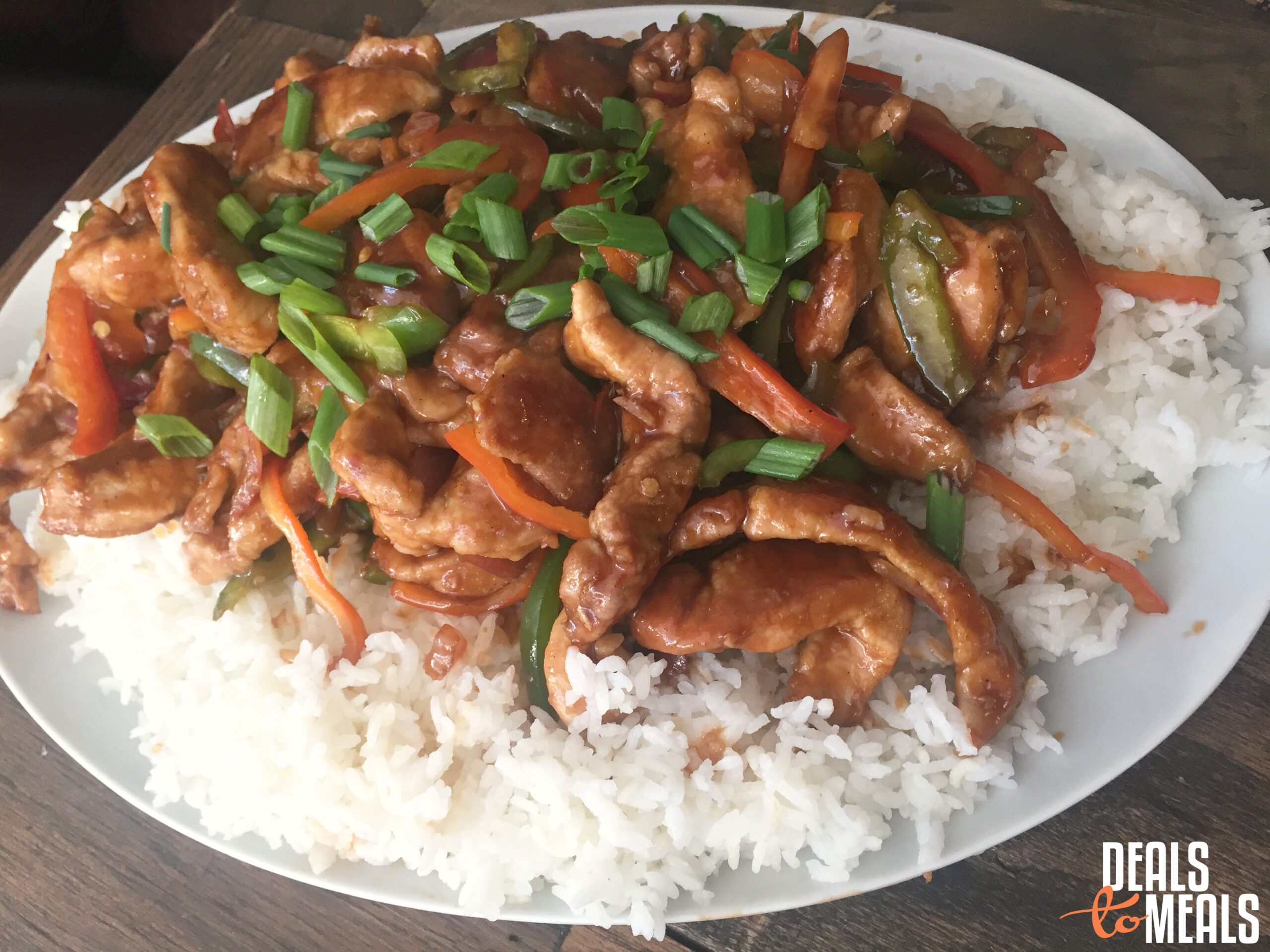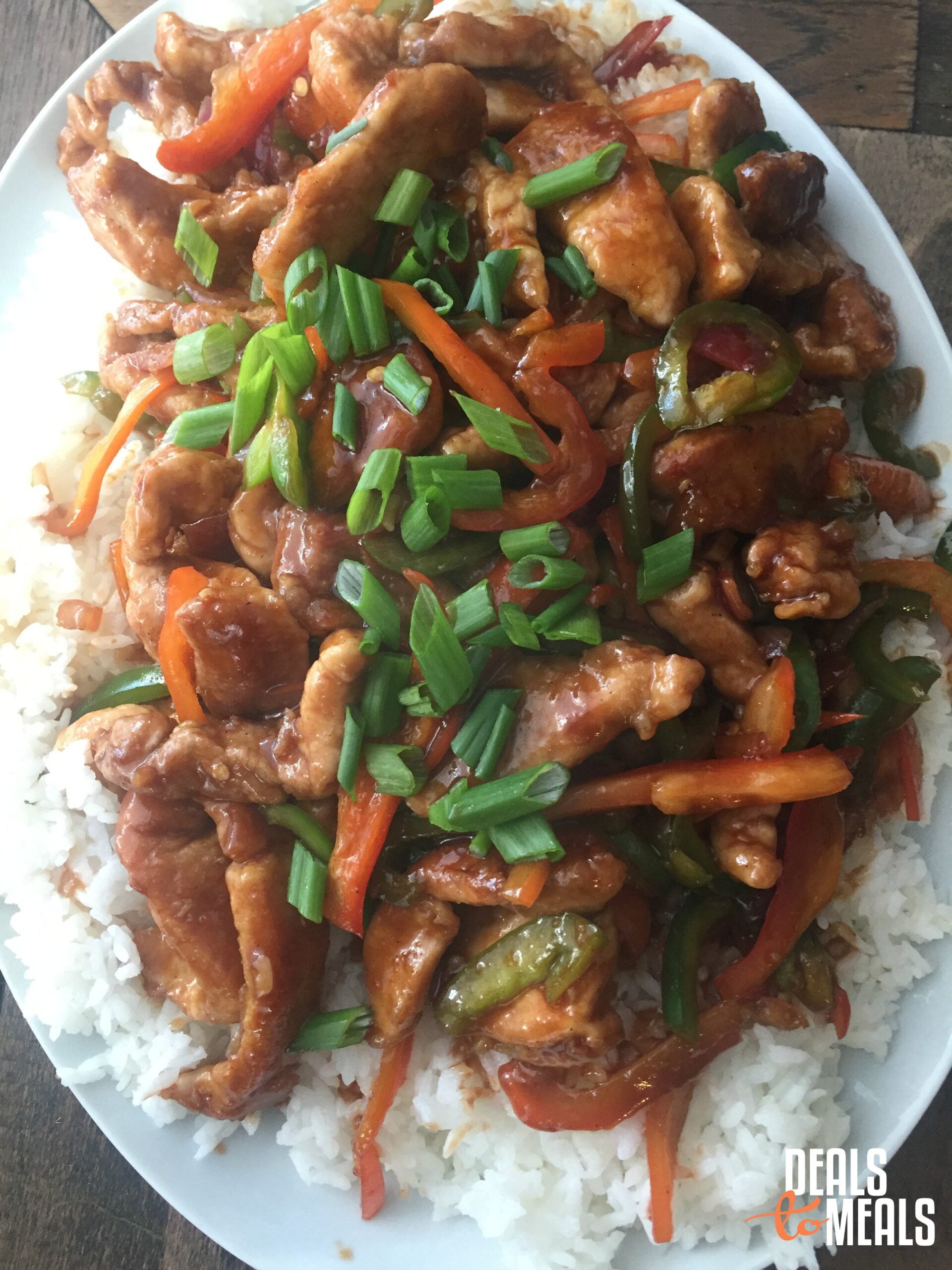 There are some AMAZINGLY low prices on chicken, pork, ground beef, ground turkey, bacon and boneless beef roasts this week. No matter what meat your family cooks with most often, this is the week to stock your freezers! Our new meal planner highlights recipes that use these meats on sale to help save you some BIG money this week. I can't wait for our members to try our new recipe for this Firedragon Pork Stirfry. This stir fry has a sweet and spicy sauce, lots of fresh vegetables and tender strips of pork (yes, bought on sale for $0.99/lb.) all served over a fluffy bed of rice (also on sale!). Your family will love this stir fry recipe and so will your pocket book.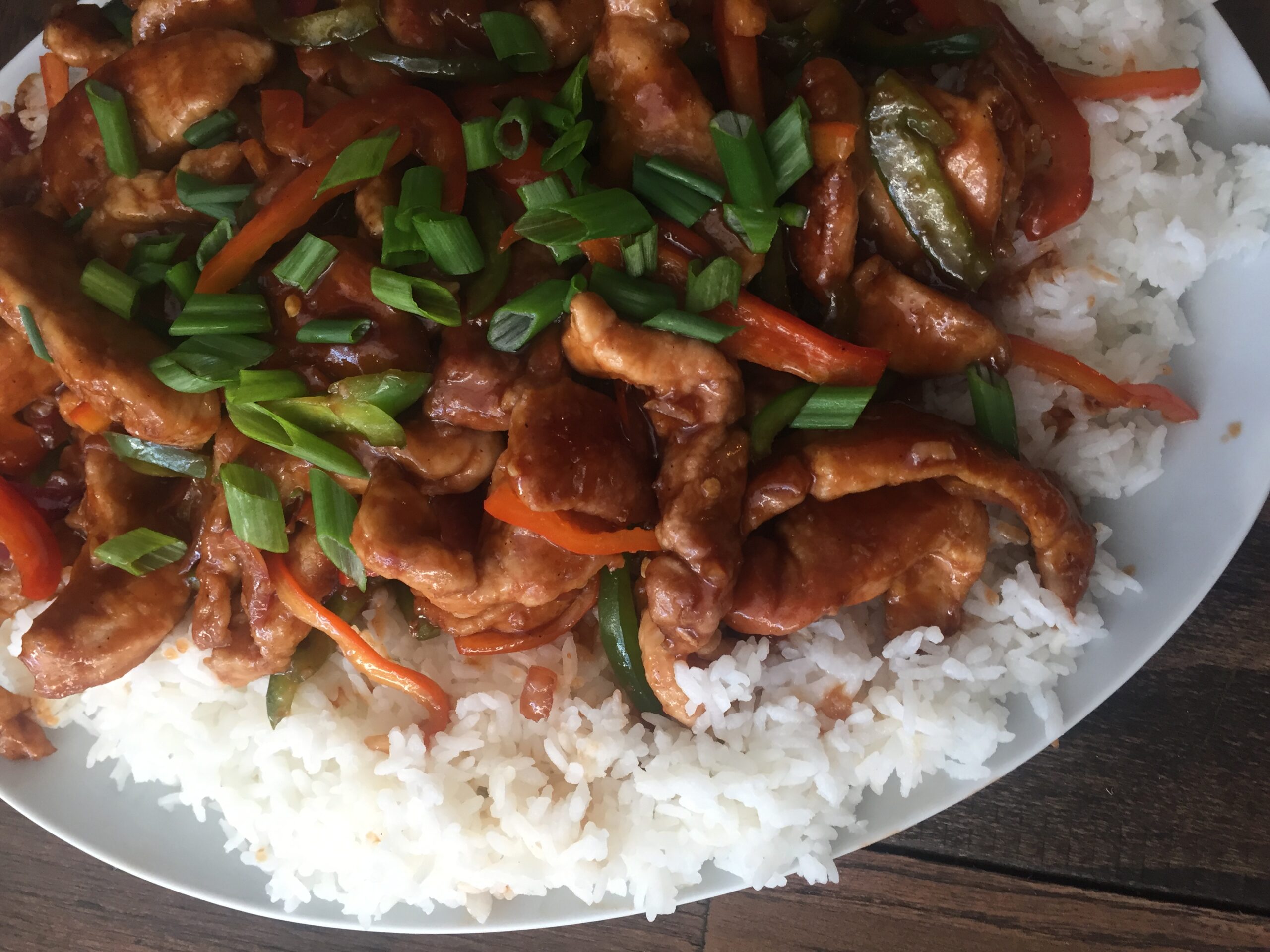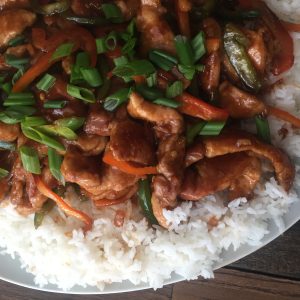 Ingredients
SAUCE:

1/4

cup

ketchup

3

Tbs.

sesame oil

1

cup

rice vinegar

1

cup

soy sauce

1/2-3/4

cup

honey

1

Tbs.

cornstarch

2

Tbs.

Sriacha hot sauce

1

tsp.

ginger powder

1/2

tsp.

black pepper

2

tsp.

fish sauce

3

lbs.

boneless pork chops

STIRFRY:

1

green bell pepper

sliced

1

red bell pepper

sliced

1

red onion

sliced

1

stalk green onions

Cooked rice
Instructions
Cook the rice in a rice cooker while you prepare the pork.

In a mixing bowl, whisk together all of the sauce ingredients until smooth.

Slice the bell peppers and onions and set aside. Slice the pork chops into thin strips. In a Ziploc bag, add the cornstarch, salt and pepper and mix. Place the pork pieces into the Ziploc bag and toss until coated.

Heat a saute pan or electric skillet to medium-high heat. Add some butter or olive oil into the pan and heat until the pans are hot and the butter is melted. Place the pork into the pan and cook until one side of the pork is golden brown. Flip them to the other side and continue to cook. Turn down the heat and add the vegetables to the meat. Saute until the vegetables are tender. Remove the pork and vegetables from the pan. Don't wash the skillet, just add the sauce and whisk together until the sauce begins to thicken. Once the sauce is as thick as you would like, add the pork and vegetables back to the skillet and keep warm until ready to serve.

Serve the pork and sauce over the cooked rice. Garnish with extra sliced green onions and sesame seeds.