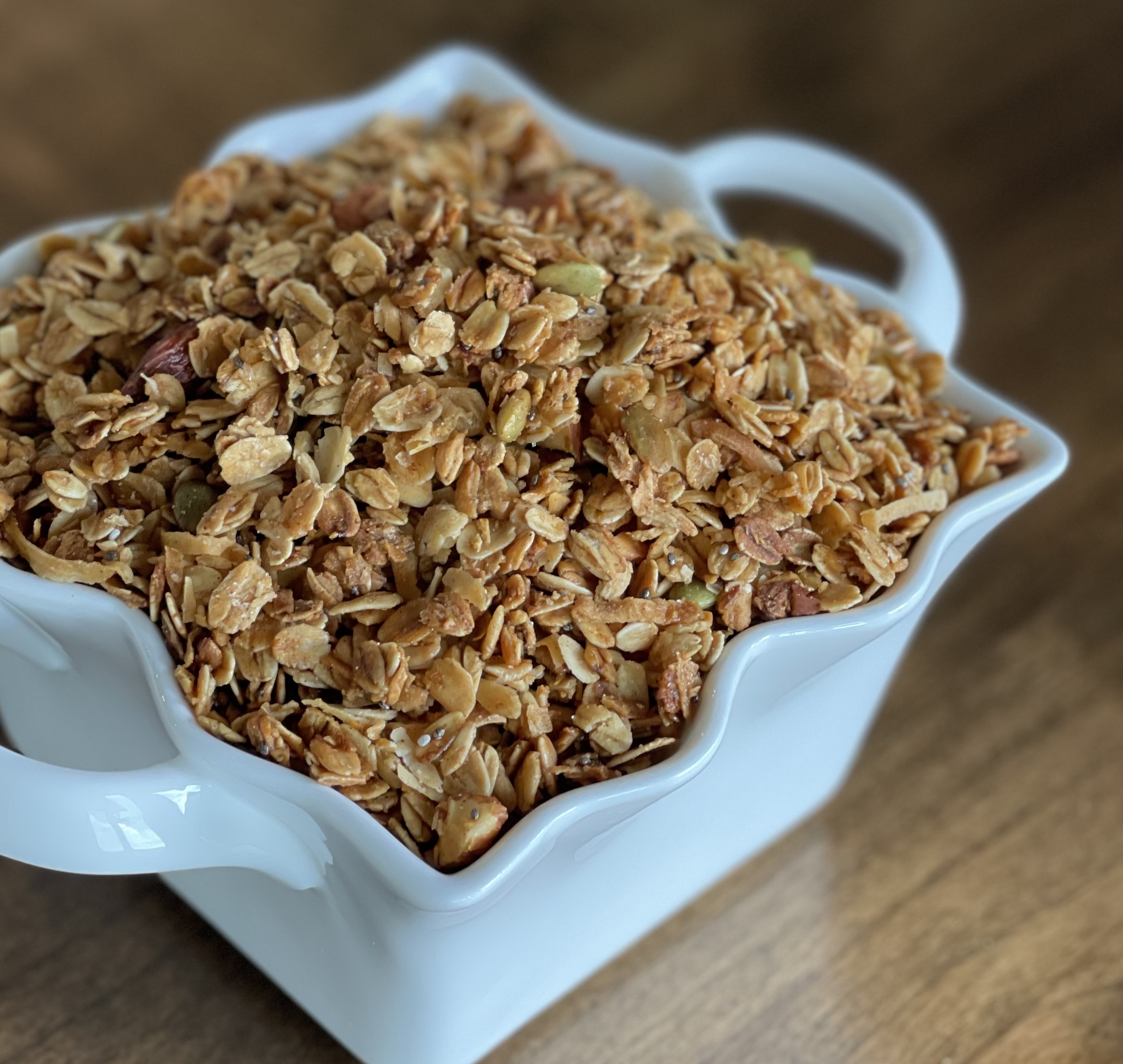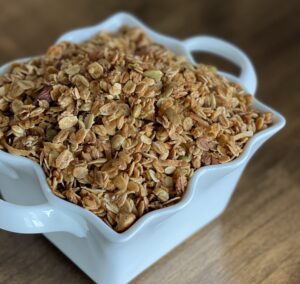 Have you ever wanted to make homemade granola before?  You should try it! It's not only healthier but it's crunchy, sweet, goodness makes you coming back for more! I have made granola for many years and I forget how much better it tastes than the stuff you buy in the bags. The good thing is you can make a large batch in less than 45 minutes and it will last for up to a month on your shelf.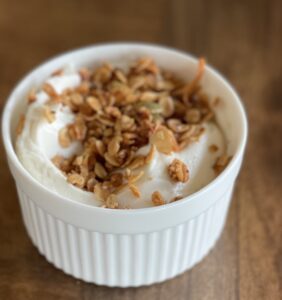 You can also add any flavors or additional ingredients you wish. You can add raisins, Craisins, pecans, chocolate chips (after baking of course), seasonings like nutmeg, allspice, etc. You can make this recipe all your own with ingredients and flavors that you love.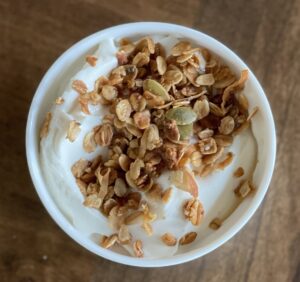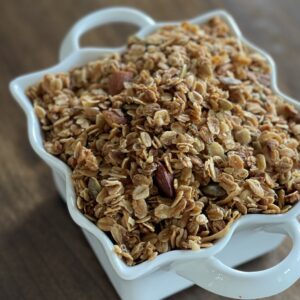 Ingredients
6

cups

old-fashioned oats

1/2

cup

coconut flakes

1/4

cup

pumpkin seeds

3

Tbs.

chia seeds

1

tsp.

salt

½

cup

brown sugar

2

cups

raw unsalted almonds

chopped

½

cup

honey

1/2

cup

real maple syrup

6

tablespoons

coconut oil or canola oil

1

tsp.

vanilla extract
Instructions
Preheat the oven to 325 degrees. Line two large, rimmed baking sheets with parchment paper.

Add the dry ingredients into a large bowl. Chop the almonds roughly and add to the oats.

Combine in a bowl the wet ingredients and whisk until smooth.

Pour the wet ingredients over the oats and toss until everything is all coated.

Spread evenly over the two cookie sheets. Place in the oven and bake for 15-20 minutes. Remove from the oven and toss. Put back in the oven for another 5 minutes and toss.