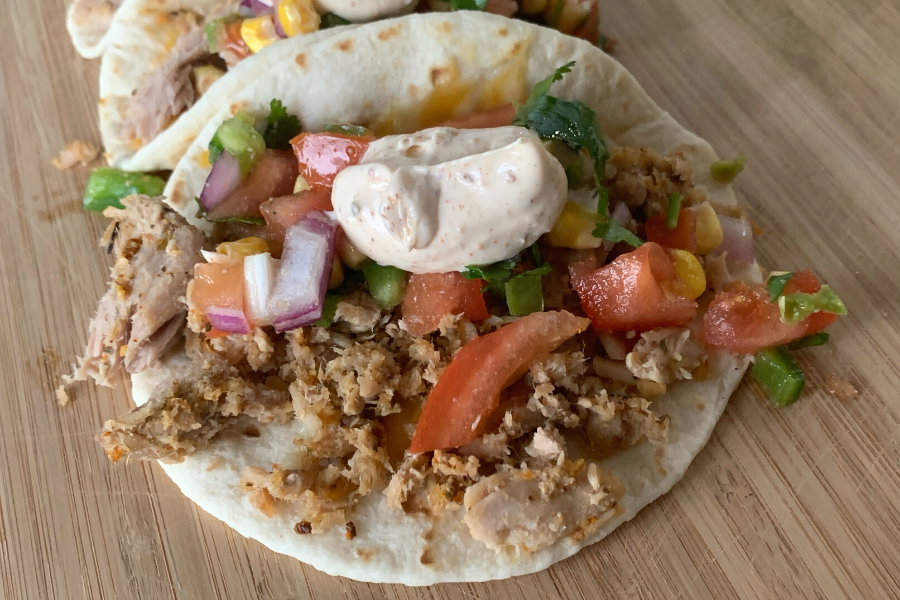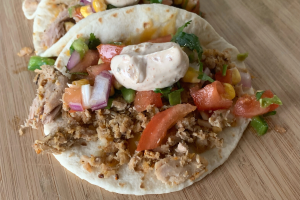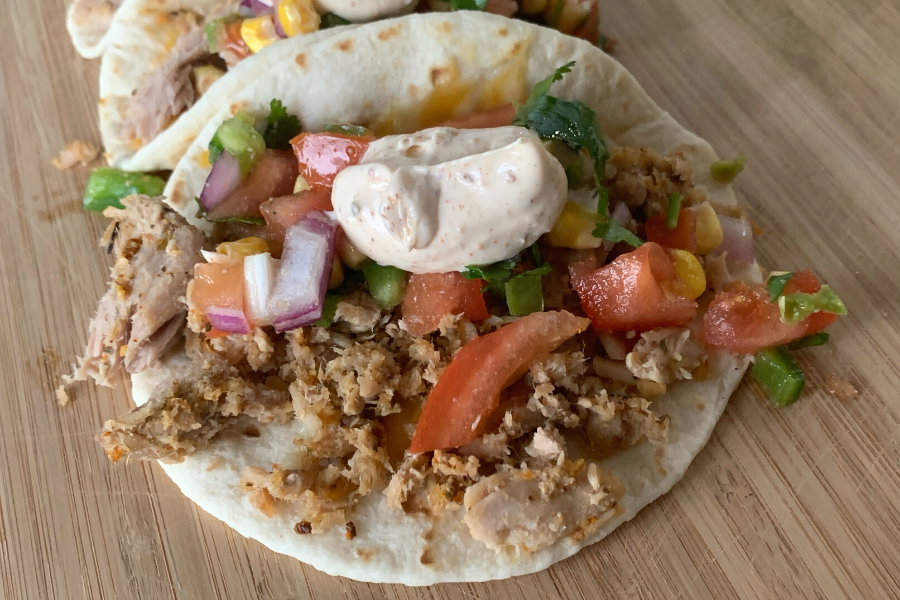 Okay, guys, this pulled pork is amazing! It was a busy night last night and I had to run kids to sports. We all were hungry but I hadn't had a chance to prep anything for dinner. I pulled out my Thrive Life Pulled Pork from my pantry and quickly whipped up these street tacos. Holy cow! These Mojito Lime Pork Street Tacos were so full of flavor, fresh, crunchy, zesty and wonderful. I was shocked at how flaky and tender the pork was from Thrive. All you have to do is hydrate it in some water and away you go. It comes out flavorful, in big chunks and perfect for any of your favorite pork meals. Seriously, where has Thrive been my whole life? I LOVE the ease of incorporating these items into my meal plan.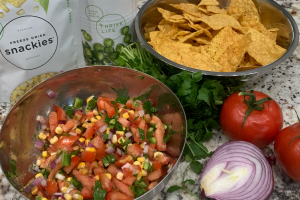 If you like a good deal (like I do!), head over to Thrive while this month the pork & jalapeno peppers are on sale. If you want to add strawberries, green beans, pork sausage, dried milk to your food storage, those items are also on sale this month. For right around $100 you can get all of their sale products sent straight to your home and start building up your food storage. Adding fresh meat and produce to your long term storage is crucial and a smart idea with these rising grocery costs.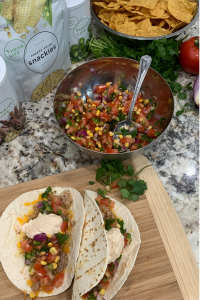 Whether you have freeze dried pork or not, this recipe can easily be adjusted with slow cooked, pulled pork. Hope you enjoy and thanks for stopping in.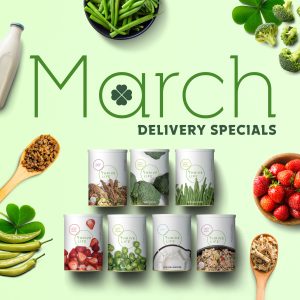 If you ever have any comments of questions, we're here to help you.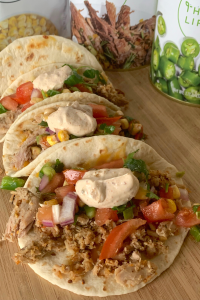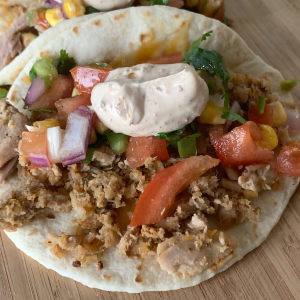 Instructions
If you are using Thrive Life Pulled Pork, put the dried meat into a bowl. Add water and let rest for a few minutes until tender. If you are not using Thrive Pulled Pork, cook a boneless pork roast in a slow cooker with water and seasonings until tender. Cook in a slower cooker for 4-6 hours, or until fork tender. Drain the pork and shred.

In a saute pan, bring the pan to medium heat. Add the olive oil to the pan. Drain the pork from the water and add to the pan with the olive oil. Season the meat and let warm on low heat until ready to make the tacos.

For the salsa, dice the tomatoes, cilantro and onions. Combine all of the ingredients in a bowl and let the peppers and corn soak up the juices.

For the cream sauce, mix together the sour cream and mayo together and season.

Heat a griddle to medium heat. Place several tortillas on the griddle. Top with the shredded cheese. Add a portion of the pork to the tortillas. Once the cheese is melted, serve the tacos with the corn salsa and cream sauce. Garnish with extra lime or cilantro.
Notes
You can use frozen corn instead of the freeze dried. You can also use canned green chilies instead of the freeze dried as well.