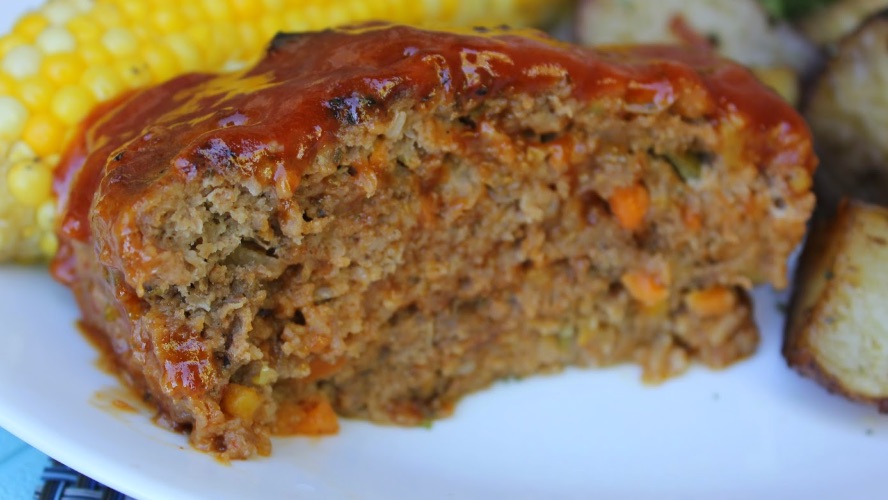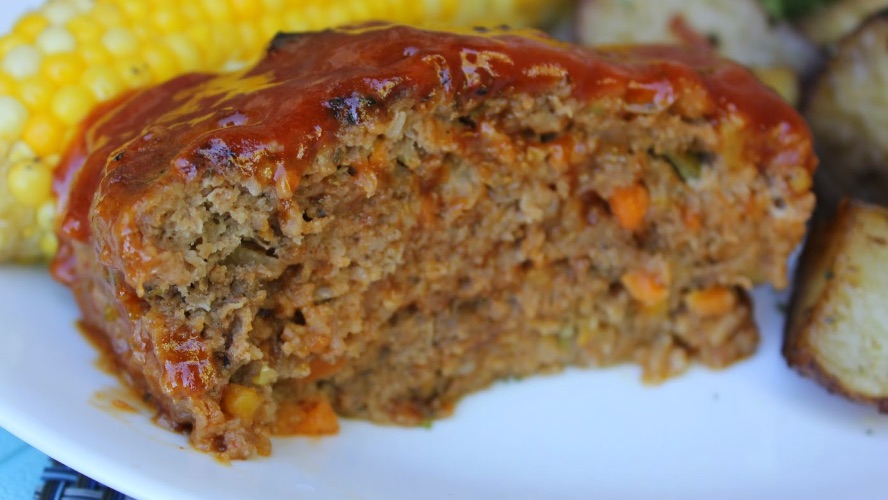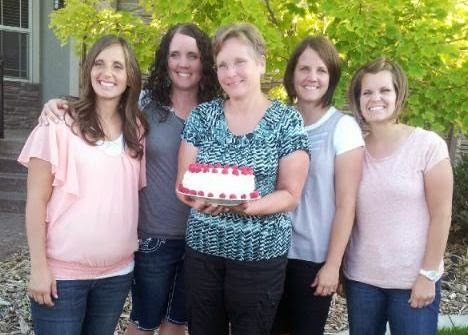 Since today is my Mom's 60th birthday I thought I would post about one of her recipes that is my all-time favorite. This recipe for her meatloaf has been around for a long time and I have to say it's the best I've ever had. Meatloaf is one of those things that you have to be leary of eating. Some people just plain don't know how to make it. I have tried many sub-par meatloafs in my life and I have to say my Mom wins the award for the best. My Mom is one of those people that lives by the motto of 'use it up, wear it out, make it do or do without'.  She rarely throws anything away. She is the master at seeing what is in her fridge and being able to whip together amazing dishes with random ingredients. I know I got most of my cooking skills and shopping know-how from her. She was an amazing teacher and helped me learn the importance of frugal living and everything prudent.
It is that frugality that makes this meatloaf so wonderful. She would make this every summer when vegetables from the garden were ripe. The chopped carrots, zucchini and peppers is what makes this meatloaf so moist and full of flavor. If your kids don't like vegetables, I promise they will in this recipe! They won't even know they are in there. One of the best aspects of her meatloaf is the sauce on top. It is a sweet and tangy barbeque-type sauce that makes every bite so amazing–so much better than plain ketchup or regular bbq sauce.
If you have carrots, zucchini, onions or peppers in your garden, this is the perfect dish for you to make! The best part is, this meatloaf recipe makes two loaf pans of meatloaf. You can either freeze one for another meal or use the second pan for meatloaf sandwiches (our family's favorite!).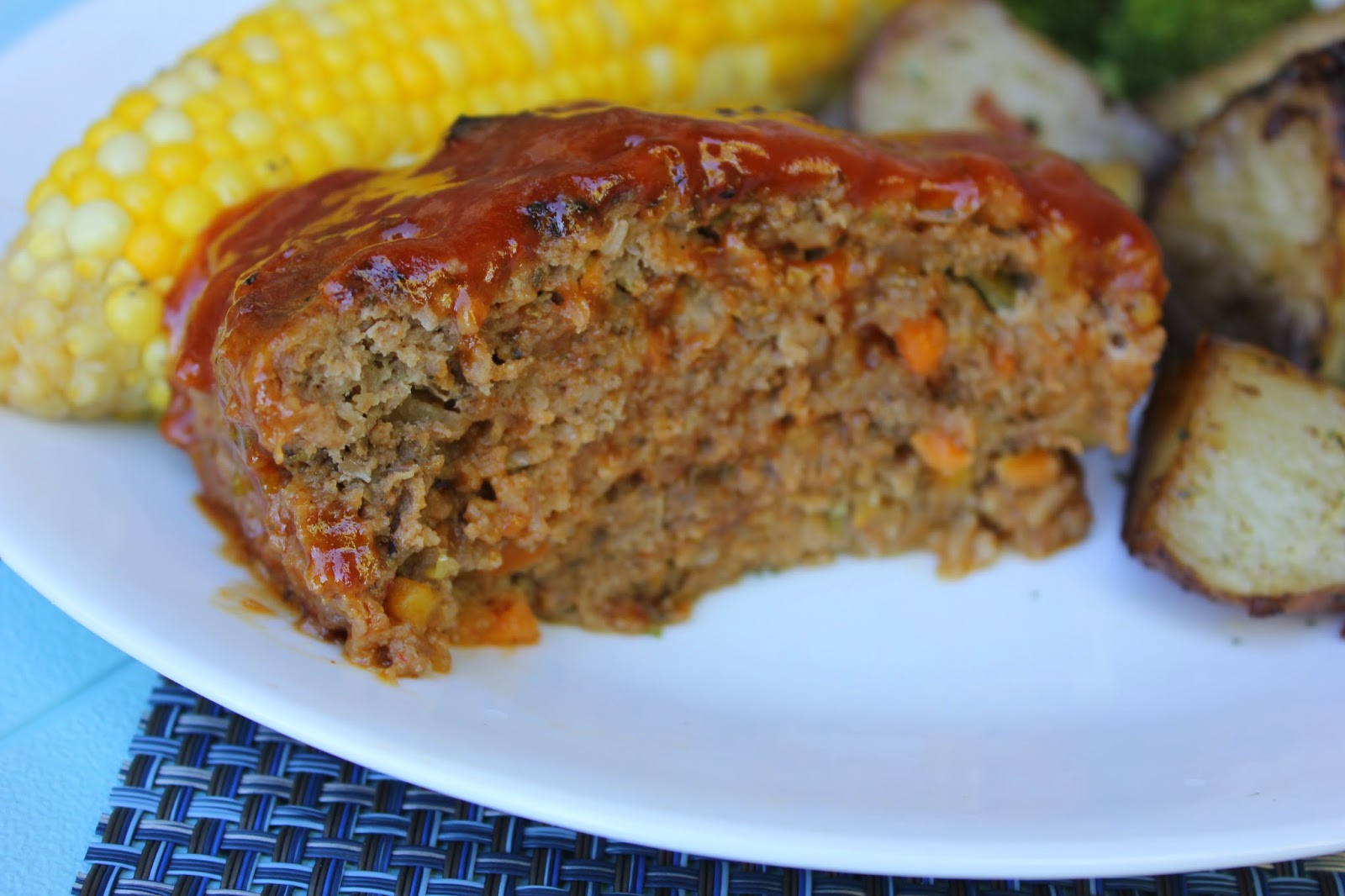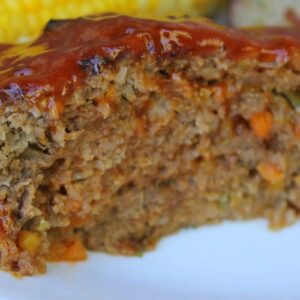 Ingredients
2

lb.

lean ground beef or ground turkey

1

onion

chopped

1/2

cup

carrots

diced or shredded

2

garlic cloves

minced

2

eggs

beaten

1

tsp.

salt & pepper

1

tsp.

parsley & thyme

1

Tbs.

worcestershire sauce

1/2

cup

breadcrumbs or crushed crackers

MEATLOAF SAUCE:

1

cup

ketchup

1

Tbs.

mustard

5

Tbs.

brown sugar
Instructions
In a large mixing bowl, combine the ground beef (or ground turkey), diced onion, chopped carrots, minced garlic garlic, eggs, seasonings and breadcrumbs together. Mix until mixture is smooth.

Place meat mixture into 2 bread loaf pans.

Bake at 350 for 40-60 minutes, or until center of meatloaf is cooked thoroughly. To ensure a moist meatloaf, cover with tinfoil.

While the meatloaf is baking, make the glaze. For the glaze, mix the ingredients together until smooth.

Once meatloaf is cooked through, remove carefully from the oven and drain excess juices and grease from bread pan (you can do this by tilting the loaf pan at an angle and removing the grease).

While the meatloaf is out of the oven and the tinfoil is removed, pour the glaze over the top of the meatloaf and bake for another 5-10 minutes or until warmed and bubbling on top. Remove from oven and serve hot.