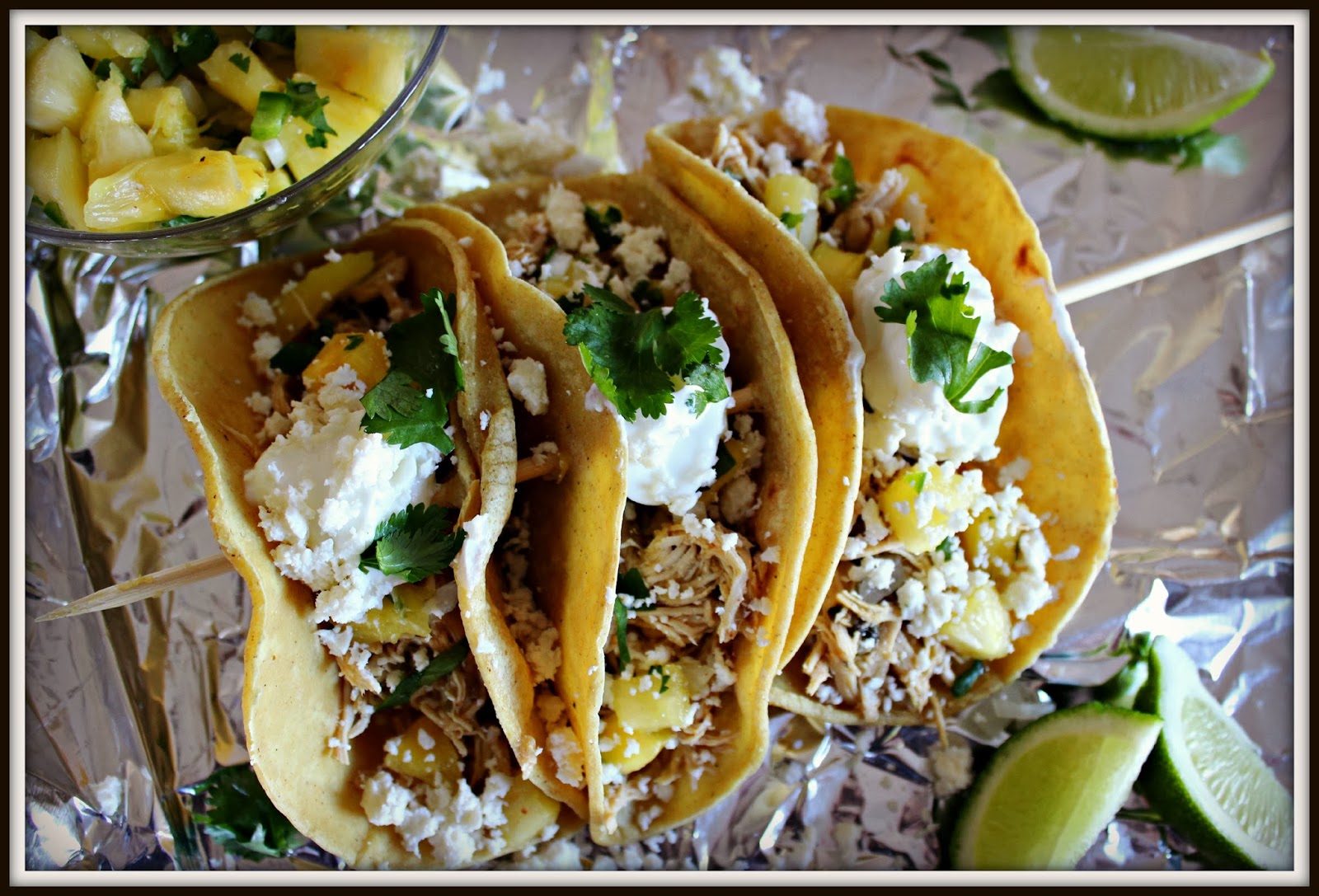 Yesterday as I sat staring at a pineapple on my kitchen counter and a random memory of a vacation I had last summer came to mind.  My husband needed to go to Santa Fe, NM for several weeks on military orders and me and the kids decided to tag along. We enjoyed delicious tacos of all kinds, but my favorite was the Grilled pineapple and chicken taco. This recipe comes extremely close to the awesome tacos I enjoyed that day, it takes me back to that memorable trip and all the thrills we chased!  We may not have come home with riches and gold but the memories we brought back were priceless!
Ingredients
4

boneless

skinless chicken breast

1

cup

salsa verde

1 4.5

oz

can green chilies

1/2

cup

chopped fresh pineapple

1/4

cup

chopped cilantro

1/2

cup

chopped onion

1

tbsp

chopped jalapeno

1

tbsp

lime juice

1

tsp

chili powder

1

tsp

ground cumin

corn tortillas

4

oz

cotija cheese crumbled

sour cream

optional
Instructions
Place all the ingredients into a crock pot on low heat for 4 to 6 hours or until chicken shreds with a fork. Shred the chicken in the crock pot and let it continue to cook for an additional 30 minutes to soak in the sauce. Serve on warmed corn tortillas topped with cotija cheese and sour cream. I also served a side of Pineapple Salsa and blue corn chips!
Here is the recipe for the pineapple salsa for these tacos.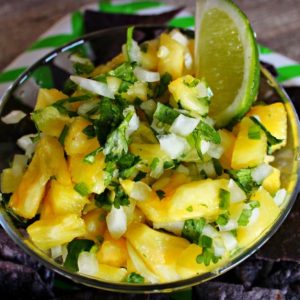 Ingredients
2

cups

chopped pineapple

1/4

cup

chopped onion

1/4

cup

chopped cilantro

1 to 2

tbsp

chopped

seeded jalapeno

Juice of one small lime

Salt to taste
Instructions
Toss all the ingredients together and enjoy! Tastes great the next day too!

If you are feeling gourmet, grill the pineapple first to add a caramel flavor and add zest from the lime before squeezing it:)