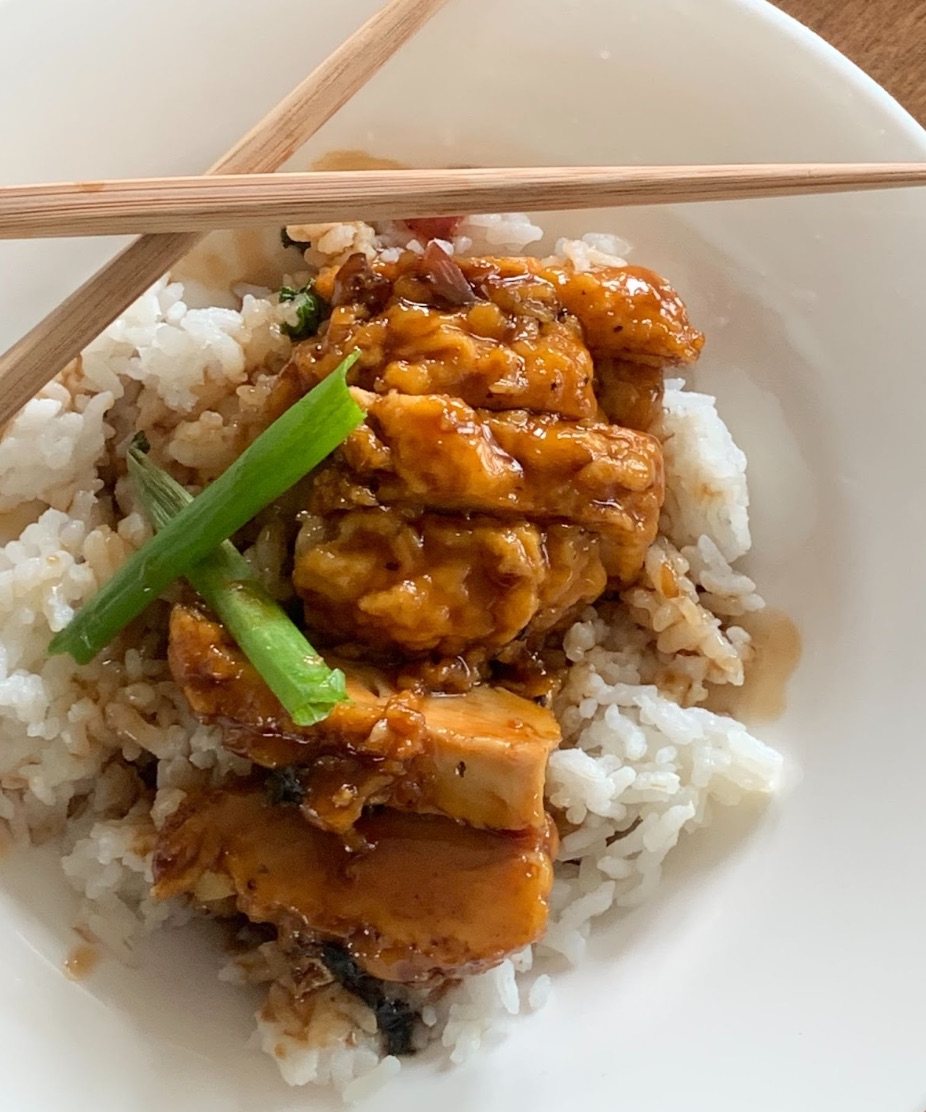 Sticky Bourbon Chicken is a crispy, sweet, tangy chicken dish everyone in your family will be drooling over. The sauce is so delicious and flavorful and tastes amazing on tender pieces of chicken. This is a very easy recipe that I thought was really yummy!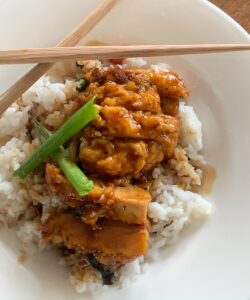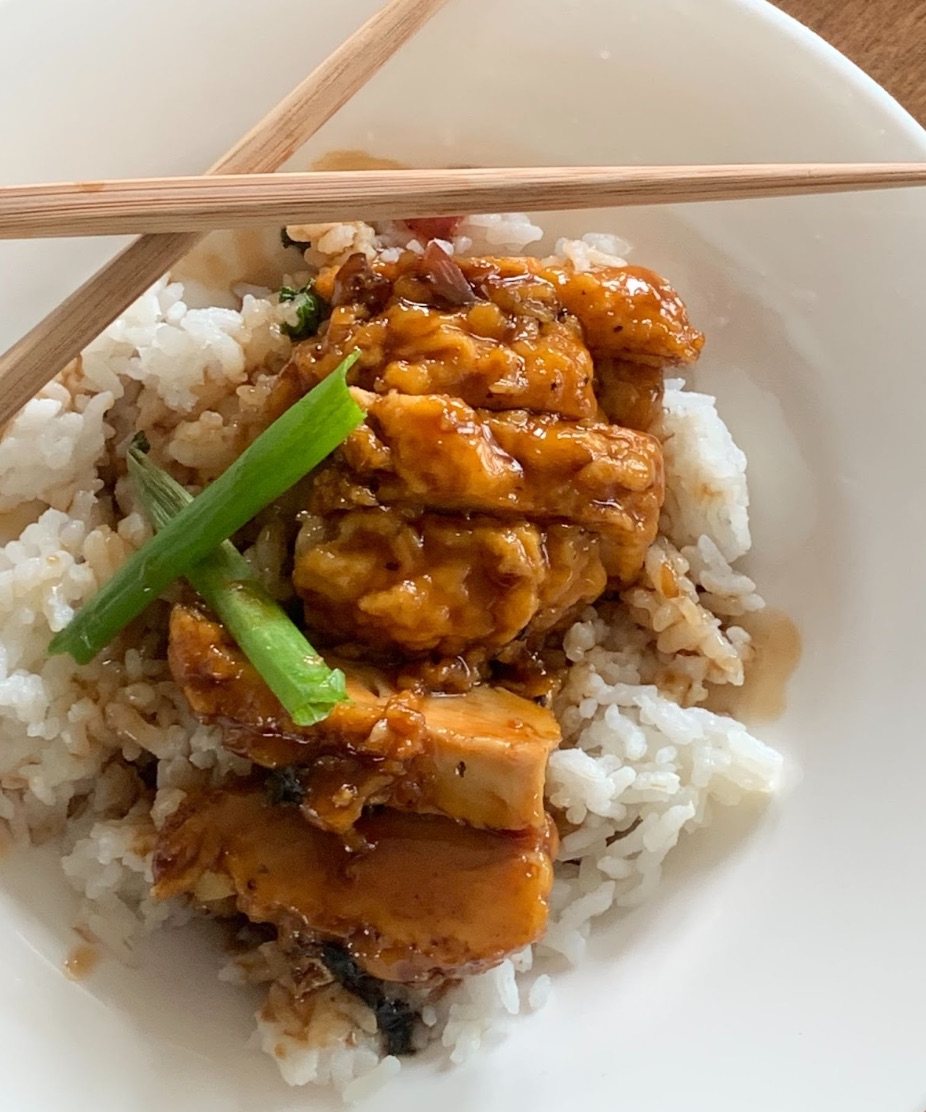 Serve over brown rice for a healthier option. You can even add a lot of fresh vegetables to add some extra color, texture and health value. I've heard rumor that this can be ordered at Chinese restaurants, I've never seen it on the menu but it is definitely good enough to be there. Such a fun and delicious recipe.
Check out this recipe on Prepear and our meal planner to see how easy Prepear makes it for shopping, meal planning and savings! Let us do the work for you so all you have to do is bring your list to the store and prepare delicious recipes like this in the comfort of your own home! It's a win-win for both of us.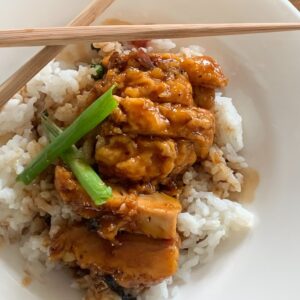 Ingredients
4

Tbs.

canola oil

for pan frying (or use butter)

3/4

cup

flour

1/2

cup

cornstarch

1

tsp.

each salt

1

tsp.

black pepper

1

tsp.

garlic powder

Sauce:

1

cup

water

2/3

cup

soy sauce

2

Tbs.

apple cider vinegar

1/4

cup

ketchup

2/3

cup

brown sugar

1/2

cup

apple juice

1/2

tsp.

crushed red pepper flakes

1/2

tsp.

ginger powder

1/2

tsp.

minced garlic

1

Tbs.

cornstarch

Cooked rice

white or brown
Instructions
Cut the chicken into bite sized pieces and place on a plate or in a bowl. In a separate bowl, mix the flour, cornstarch, salt, pepper and garlic powder together. Add the chicken pieces a handful at a time into the flour mixture and cover each piece completely.

Place the chicken pieces into a 9x13 pan that has been drizzled with melted butter or olive oil. Cut the butter into small pieces and place them evenly around the chicken in the baking dish. Bake at 375 degrees for 20-30 minutes, the time can vary depending on the size of your chicken chunks.

Throughout the baking time I turned my chicken pieces so they could get browned by the butter on all sides. If necessary add a few more butter pieces to the pan.

While your chicken is cooking combine the sauce ingredients in a bowl and ten minutes before you remove the chicken from the oven pour the sauce over the chicken. Continue to bake until the sauce is warm and bubbly. Remove from the oven and serve over sticky rice.
Notes
HEALTHIER OPTION: Serve over brown ri