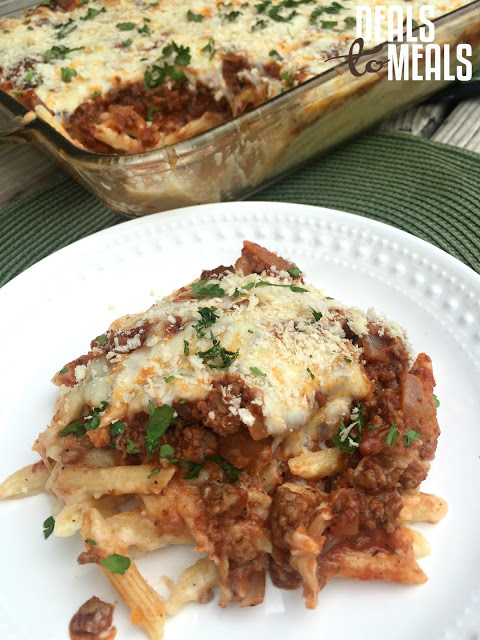 Although I am part Italian I have to say Italian food is
probably my least favorite type of food to make. Not quite sure why? I feel
like a traitor to my own ancestors. I don't know if it's the lack of variety in
Italian food, or it is hard to have enough flavor for me. Either way, I spent
last Sunday racking my brain for a new, and flavorful Italian dish I could make
for dinner. Well, I ended up going with a Greek version (I know, still a
traitor 😉 of baked ziti dish and it was a huge hit! The thing I loved about
this recipe was it had everything I love about Italian food in one dish. I love
mixing my white and red sauces over pasta, and this Greek Pastitios has an
alfredo base with a thick, hearty marinara sauce on top. Covered in a bunch of
cheese and the whole combination was fantastic! Yes, maybe not low in calories
but if you serve with whole wheat noodles, use the lowfat milk instead of a
cream base, and you have a recipe that is a perfect 10 in my book. If your
honey loves Italian food, this would make for a great Father's Day meal on
Sunday. Hope you enjoy!
[buymeapie-recipe id='38']