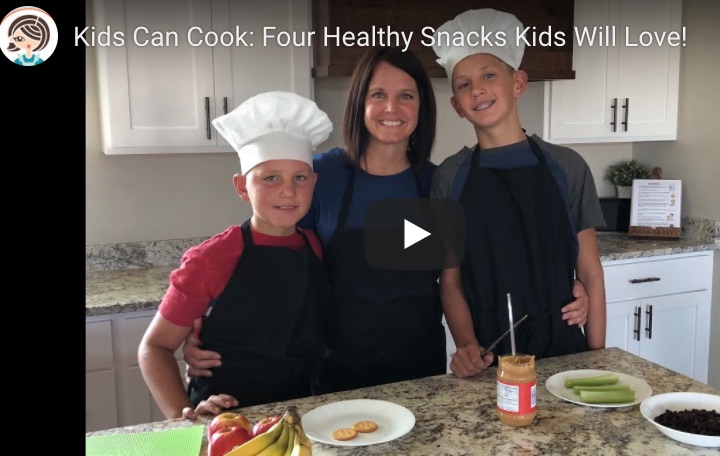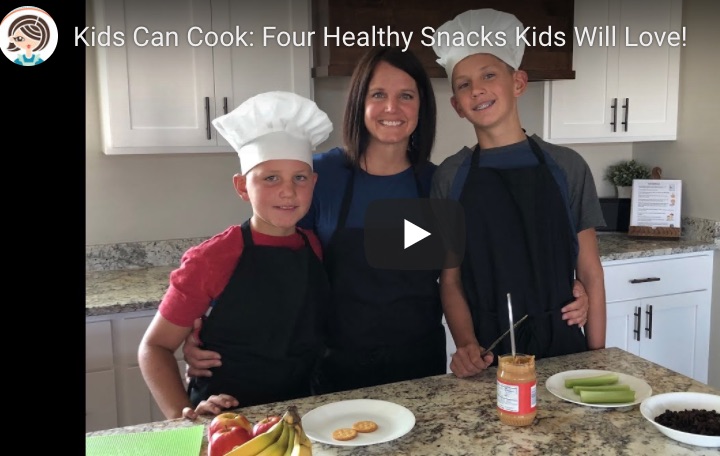 I'm excited to share with you four of my favorite healthy snacks for kids. The children in my cooking class had so much fun making these healthy snacks and I know your kids will too! We also have our Youtube channel where you can see step-by-step instructions on how to make these recipes. Hope you enjoy! Youtube channel 
We had such a fun time for our first class teaching the kids how to make several simple and fun recipes. We taught our younger class how to make simple snacks like Ants on a Log, Monster Eyes, Blender Banana Chip Muffins, Healthy Berry Smoothies, Homemade Pita Pizzas and Pesto Turkey Wraps. It was a lot to get through in 2.5 hours but we did it and had a great time!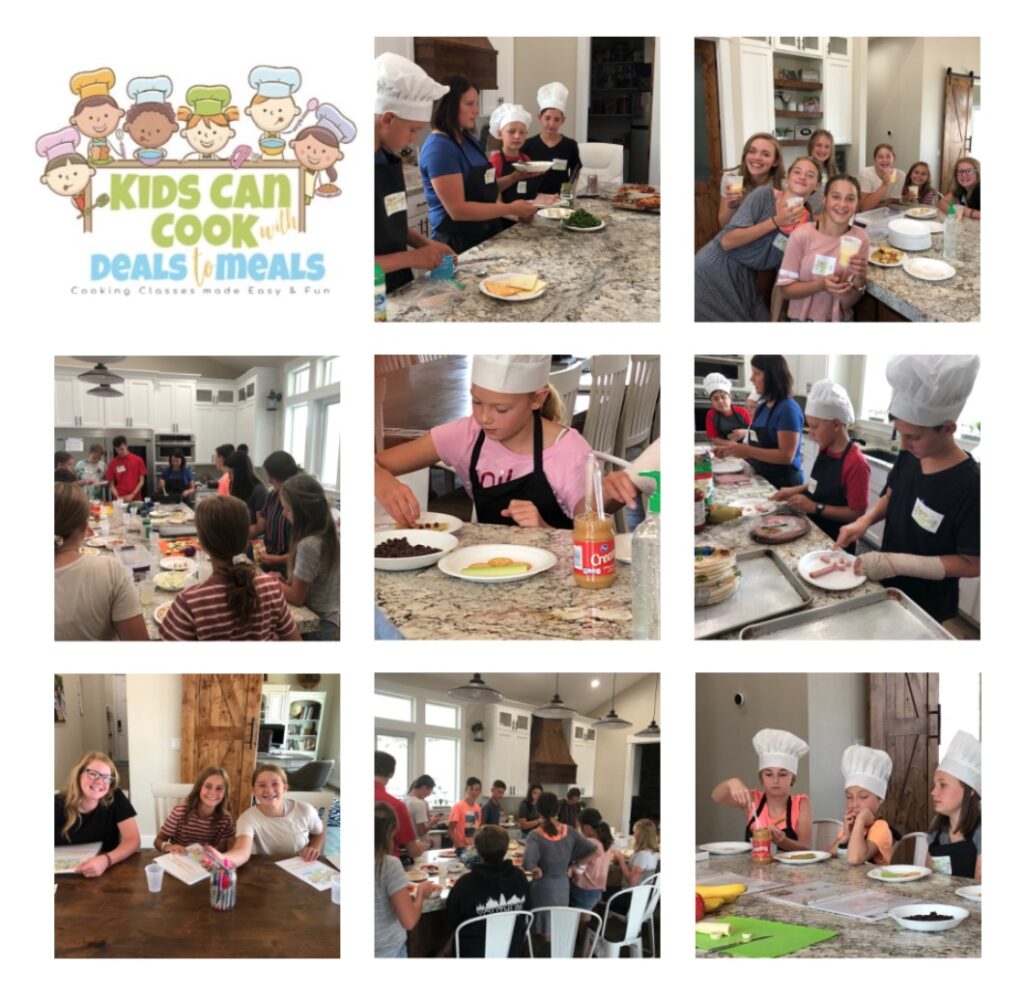 An hour later I had 16 teenagers come over for our second cooking class. Yep, you heard me. Sixteen teens and it was a riot! We had so much fun! I taught these teens some of the same recipes but added Orange Julius smoothies and Peanut Butter Fluff Apple Dip. Both of these were huge hits and will be featured on our next Youtube video.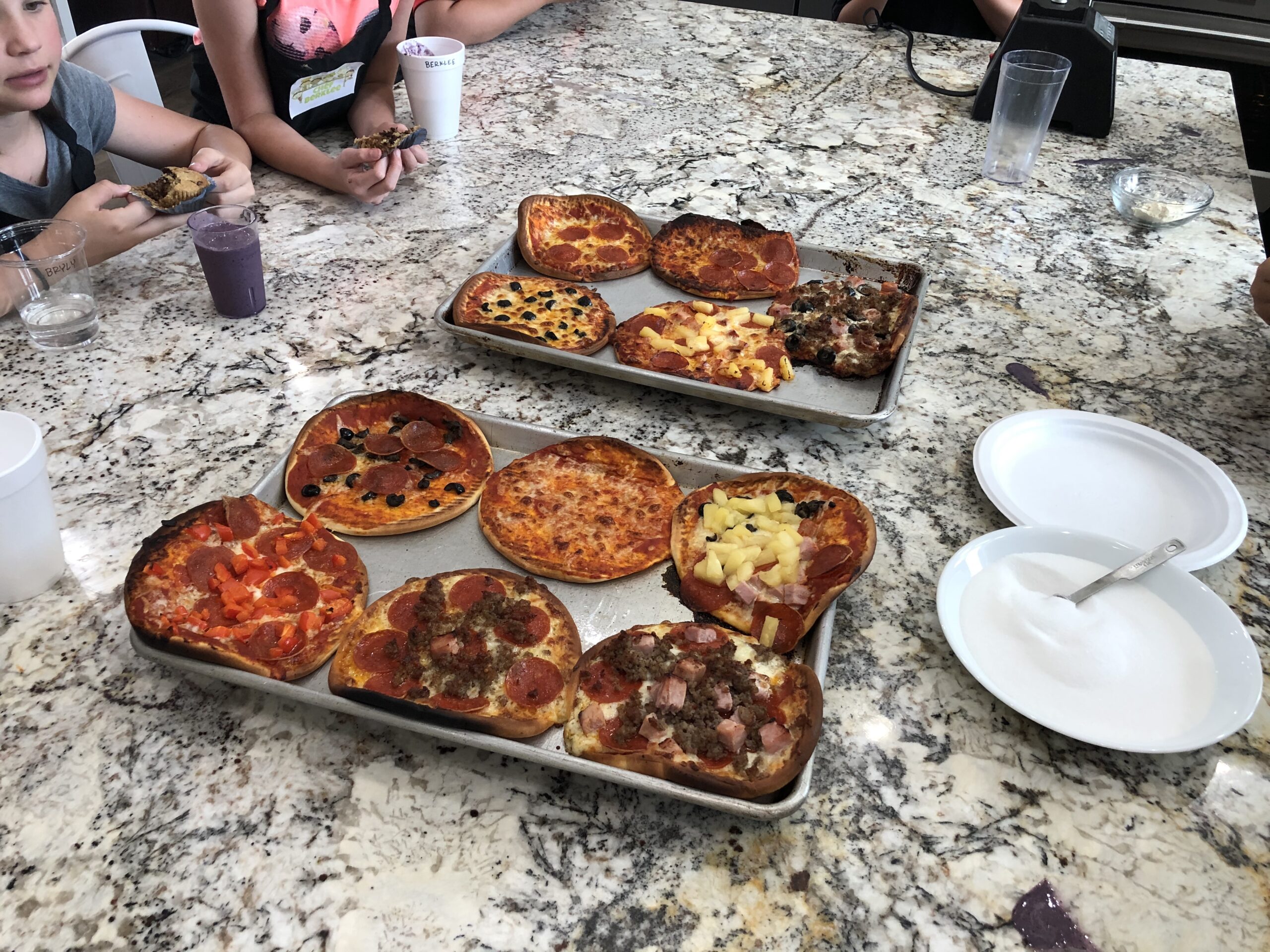 If you'd like to join our cooking adventures, make sure and follow us on Youtube, Facebook and Instagram. We want these videos to be simple enough that your children can follow along and learn to make these recipes in your own home. Help us spread the word about what we're trying to do so we can keep it going. Thanks for joining our cooking journey!!