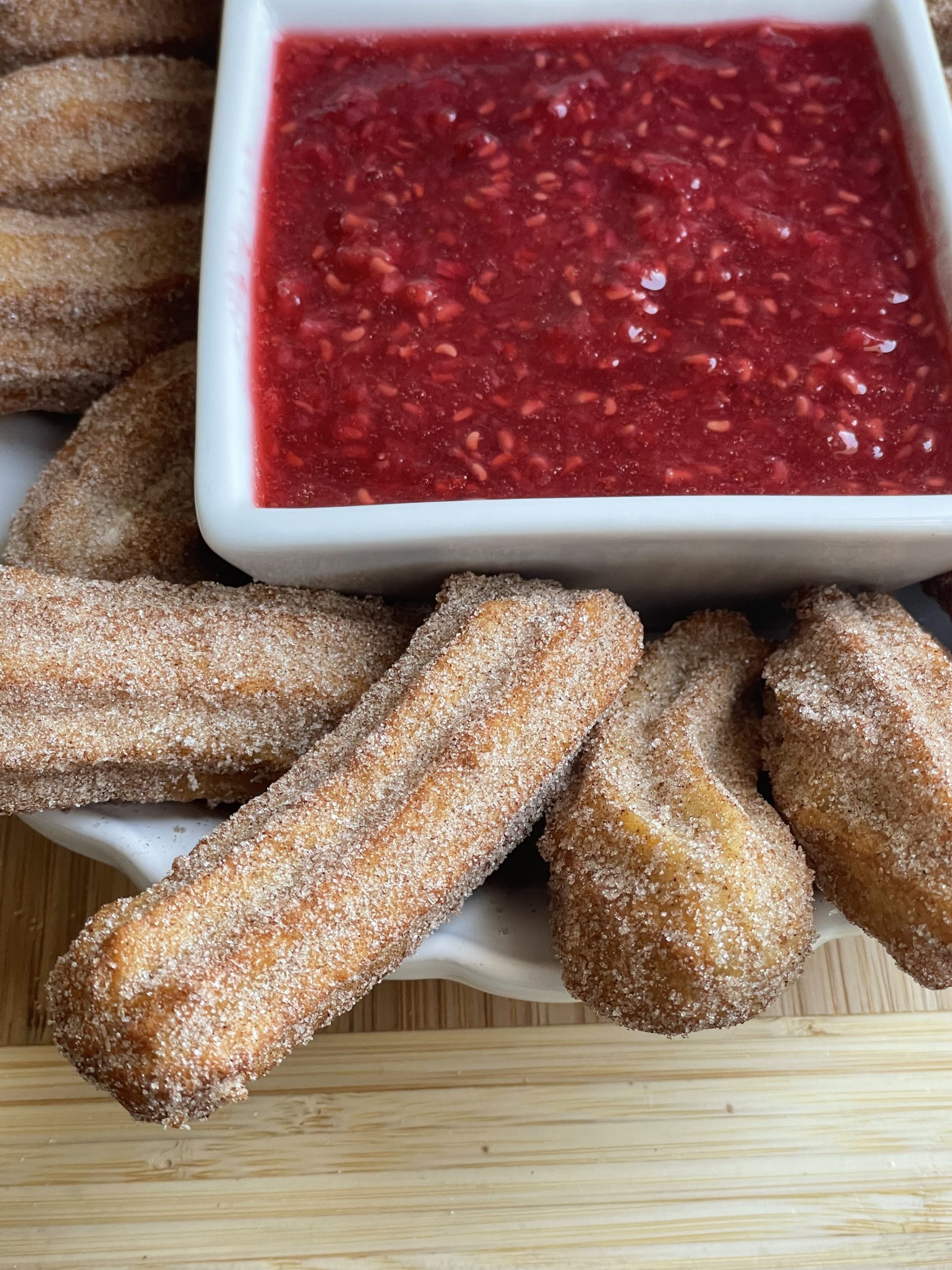 Summer is in full swing and that means we're busy and want fast, healthy and simple meals to feed our family. Here are a few recipes that help incorporate the Thrive items on sale this month and those you might have stocked up on already. If you haven't had a chance to order in June, you still have time! Take advantage of this month's savings of 20-30% off, plus bulk discounts of 5-15% & free shipping. It's the VERY lowest prices on Thrive products you can find anywhere. Check out what's on sale this month: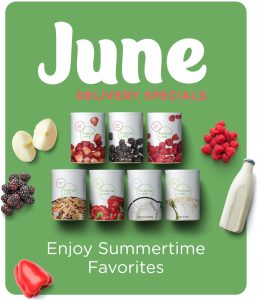 Shredded Beef Chipotle Tacos are the perfect solution to getting a quick meal on the table in a hurry. These street tacos come together in about 15-20 minutes and combine healthy, fresh ingredients with Thrive Life's tender, shredded beef that is on sale this month. The shredded beef is my favorite item on sale this week. The beef is so delicious, has large and tender pieces. It tastes like it's been cooking in a slow cooker for hours. You're going to LOVE it! Pick up a can (or more) while they are on sale this month. ORDER FORM HERE for cities near you that do bulk orders.
Another favorite meal option to use the Shredded Beef on sale this month is in Gyros Wraps. However, my traditional recipe takes several hours to cook a beef roast in a slow cooker, shred and prepare the meat. The other night I needed dinner on the table in a hurry and whipped together these amazing Beef Gyros in only a few minutes. I was totally amazed at the large pieces of beef that worked awesome in this recipe. Simply put the beef in a bowl with some water, hydrate for 5-10 minutes, warm up in the microwave, drain and serve in your favorite tacos or wraps. Get a can of shredded beef HERE.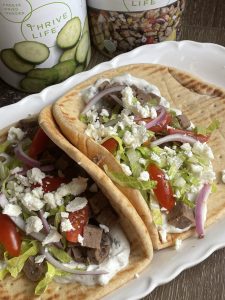 Everything you want in a sweet summer treat is in this 'healthy' Rhubarb Strawberry Peach Crumble. It uses Thrive's Strawberries and fresh rhubarb and peaches all combined with a caramel sauce that makes this treat delectable. 
RHUBARB STRAWBERRY PEACH CRUMBLE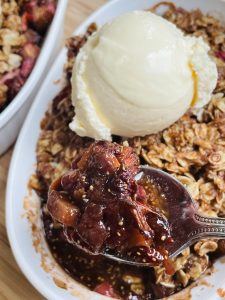 Berry Breakfast Oatmeal Mugs are the perfect solution to a healthy, high protein breakfast your family will love. Stop buying fresh berries at outrageous prices and throwing them away a few days later. Having Thrive's freeze dried berries allows you to have the flavor and nutrients of fresh berries any time of year! Simply throw a handful of your favorite freeze dried berries into your oatmeal, on your cereal or in your smoothies for some delicious texture and flavor. 
Make this recipe for these Oatmeal Mugs in LESS than 5 minutes and start your day off right! In June all THREE of their berries are on sale: Blackberries, Raspberries & Strawberries. It's the perfect time to stock your storage and pantry with these healthy snacks.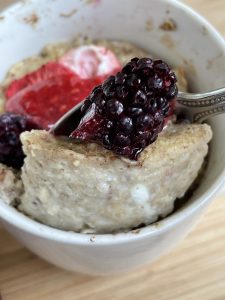 Who doesn't love Oreo's with berries? There is something about the chocolate and berry combination that is heavenly and delicious. Here is the most simple dessert recipe you could ever make. Raspberry Oreo Dessert is a delicious solution to a late night craving!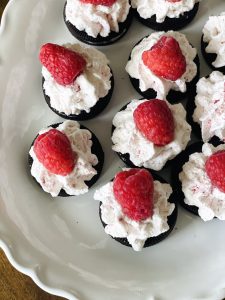 If you have never made homemade churros before, you should give them a try! This week we made homemade churros and dipped them in this delicious Raspberry Strawberry Sauce. The bright, sweet, tangy sauce paired perfectly with the homemade churros. Here is the recipe for the Churros and below is a recipe for the simple sauce. 
RASPBERRY STRAWBERRY JAM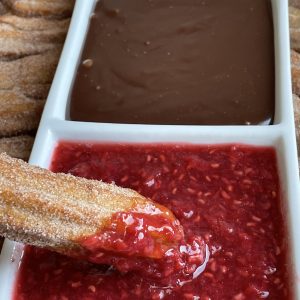 Ingredients
2

cups

freeze dried raspberries

2

cups

freeze dried strawberries

1 to 1 ½

cup

water

2

cups

sugar

1

tsp.

Lemon juice
Instructions
Combine all of the ingredients into a sauce pan and bring to a low boil. Simmer until sugar is dissolved. When berries are soft and tender, use a hand wand blender to blend until mostly smooth. Cool to room temperature and then keep in the fridge as a syrup or jam. This jam is great on pancakes, waffles, on ice cream or as a dip for your favorite treat/churro.
Use the same method we did for this Asian Noodle Bowl but with the Shredded Beef that's on sale for a dinner that comes together in minutes. Simply hydrate the shredded beef in water and add to the stir fry and season. Use any of your favorite Asian sauces or simply use Yoshida's for a quick & healthy meal option.